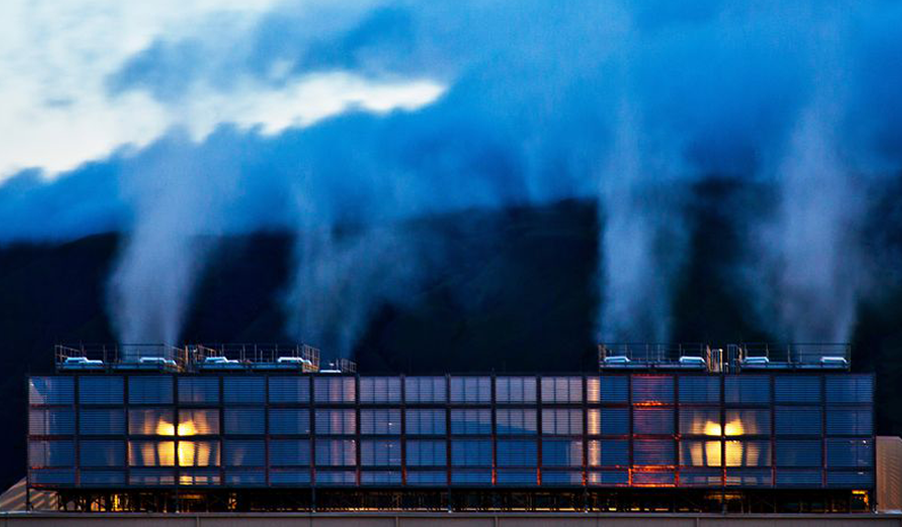 Growing cloud consumption in the wake of the pandemic contributed to tremendous demand for datacenters worldwide. The push for data localization in a few Southeast Asian markets is another driver of demand. However, rising sustainability concerns also put the high energy consumption of datacenters into sharp focus, as developed markets from Singapore to London are hit by supply pressures.
Booming cloud business
Datacenters are a beneficiary of rising public cloud consumption due to accelerated digitalization. Rather than building their own datacenters, hyperscalers lease datacenters from third-party providers such as Digital Realty and Global Switch to achieve speed to market.
The uptick in demand prompted cloud service providers such as Amazon Web Services (AWS), Microsoft Azure and Google Cloud, known collectively as hyperscalers, to set up their infrastructure closer to their end users. For instance, Latin America (LATAM) is now home to over a dozen cloud regions for the U.S. and Chinese hyperscalers. Most of the emerging LATAM markets, including Mexico, have been largely serviced by datacenters located in the U.S. Growing cloud consumption is also fueling a datacenter boom in Europe, while Southeast Asian economies, including Indonesia and the Philippines, represent nascent datacenter markets that have seen more activity over the past year.
Regulatory push
The push for data localization in India, Indonesia and Vietnam has been a catalyst that fast-tracked the development of datacenter markets in these emerging economies. Meanwhile, hyperscalers may have to offer multiple local datacenter locations, instead of placing their workloads into datacenter hubs to comply with data sovereignty regulations.
Sustainability woes
Nevertheless, datacenters have come under heat for their high power consumption. Despite heightened demand, key datacenter hubs, including Singapore, Amsterdam and Dublin, have placed a moratorium on new datacenters. Slough, London's top submarket, has also been hit by power constraints, as have Tokyo and Seoul.
Similarly, the Chinese government demands stringent operational efficiency, including a power usage efficiency ratio of 1.25 or lower for new datacenters. New datacenters built in the Greater Beijing region are also compelled to use renewable energy. The Eastern Data Western Computing policy unveiled in 2021 is part of a larger initiative to drive higher utilization of datacenters in the western region in an effort to resolve demand bottleneck and high power consumption in developed metros such as Beijing and Shanghai.
A sustained growth
Datacenters are enablers of the digital economy. However, looming land and power constraints in Northern Virginia, the world's largest leased datacenter market, bring to the fore the challenges facing the datacenter sector. Striking a balance between growth and sustainability has never been timelier.
Want insights on datacenter trends delivered to your inbox? Join the 451 Alliance.