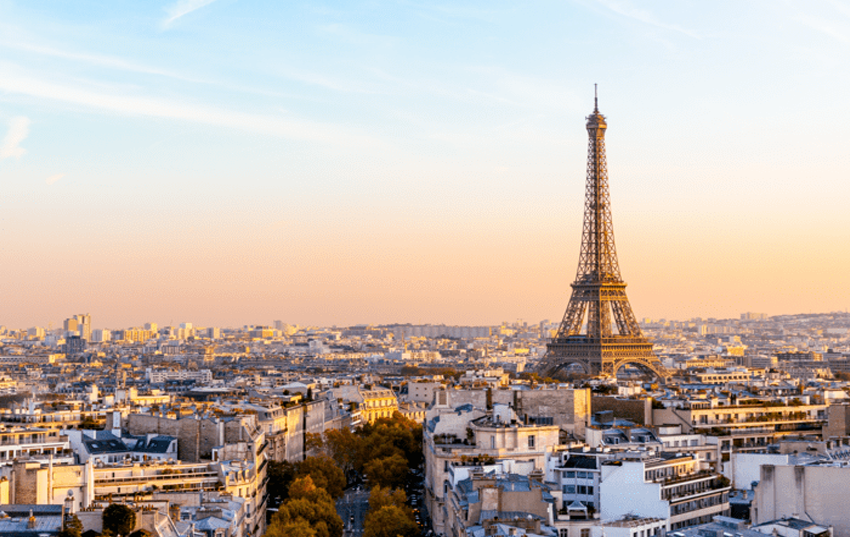 Paris is one of the most important datacenter markets in Europe — often grouped with Frankfurt, London, Amsterdam and Dublin into the "FLAPD" markets and considered the largest of its kind in the region. Previously, however, Paris saw lower industry growth rates than its regional counterparts.
The FLAPD market serviced mostly France, with limited global appeal and therefore limited international interest in building a large presence there. But the city has seen a shift in status, and has emerged as a connectivity hub at the heart of Europe. Bolstered by a growing cloud industry, Paris has had strong demand for wholesale facilities, with providers now building at an accelerated rate.
A new wave of demand made its way to Paris
Cloud providers, driven by a need for proximity to the end user due to the COVID-19 pandemic, started seeking larger blocks of space around the city for redundancy. Network-dense facilities have also seen a sizeable increase in demand from cloud providers and retail customers such as content delivery networks, gaming, social media and platform providers. Consequently, datacenter firms adjusted the supply of space brought online in the city, with large amounts of capacity being delivered in the near term.
We could see dwindling levels of datacenter supply due to the growing difficulty to find land for construction and obtain permits. Consequently, datacenter providers have adapted by expanding to areas outside the city, and have innovated to appeal to local governments and the general public (with district heating schemes, for example). This could help ease some of the challenges faced by the market, allowing for continued high levels of supply.
Industry landscape
Paris currently ranks as the fourth largest datacenter market in Europe, and is commonly used as a connectivity hub to get to other parts of France. Telehouse Voltaire, a carrier hotel launched in 1996, serves as a flagship location for the city's datacenter market. Other providers, such as Equinix Inc. and Digital Realty Inc., have recently made efforts to bring online other competitive interconnection sites, which has provided some relief with additional space for customers looking for connectivity. The market is also home to two internet exchanges: not-for-profit France IX, and for-profit Equinix.
Prior to the city's current cloud provider growth, Paris was already home to a thriving enterprise business, with a mix of global, pan-European and local providers emerging in the market. French cloud providers, systems integrators and hosting providers also boast a large presence in the local industry.
The industry started seeing increased interest from international hyperscalers in 2018. Salesforce Inc. became one of the first global cloud providers to enter the French market, offering SaaS services to customers that required data residency in France. Other providers followed. Most international cloud players, however, have not themselves built facilities in Paris, likely due to build costs and other market complexities. Instead, they have turned to colocation providers to address their space needs.
Market challenges
The difficulty providers face in finding land for datacenter builds in Paris can be attributed to several factors. The city is one of the largest in Europe and has high levels of population density. The government also emphasizes public amenity, so providers often deal with restrictions on datacenter height and environmental impacts, especially in the downtown area of the city. Planning applications can be complicated and time-consuming for providers. Following the Installation Classified for the Protection of the Environment (ICPE) regulations for datacenter planning, French authorities can take up to 18 months to approve applications, and filing one requires French language skills.
New levels of investment
Despite the challenges, a number of providers are developing new sites in Paris. Industry players like CloudHQ, Colt, CyrusOne, Equinix, Data4, Digital Realty and Global Switch are all growing in the city, each bringing dozens of megawatts online. For some, this represents a return to form after a period of lower investments in the market, with certain providers noting it is again the right time to invest in Paris, due to the increased demand the city is seeing.
In terms of operational capacity, Digital Realty and Equinix are the largest providers in the market. Digital Realty is currently building a 12 MW wholesale facility in Ferrières-en-Brie to the east of Paris, acquired a large site in La Courneuve for a 80 MW datacenter campus it brought online in 2021, and is building a facility in the South in Les Ulis. In total, it has nine operational facilities in the market, and an additional six planned or under construction.
Equinix has a total of four xScale facilities planned for the city, a company initiative to build datacenters catering specifically to hyperscale clients, with two currently in operation and one in construction. The provider operates seven colocation facilities in the Paris metro area, plus an additional site under construction. Global Switch ranks as the third-largest provider in the region, with two datacenters in its Clichy campus, and a third building at the same site in planning.
All in all, datacenter providers are building out wholesale facilities in Paris to cater to the renewed interest from cloud providers. Many organizations note they have seen a higher number of hyperscaler RFPs in recent years, but also increased interest from the city's enterprise sector.
Want insights on datacenter trends delivered to your inbox? Join the 451 Alliance.