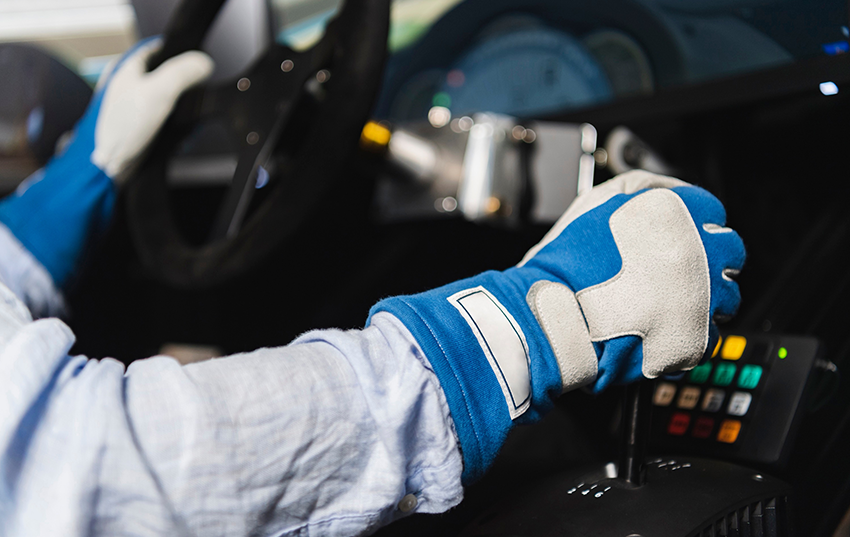 One of the clearest trends that has emerged since the pandemic struck in early 2020 is the rapid adoption of digital transformation (DX) among businesses. Two-thirds of all businesses are planning to spend on digital transformation in 2022, according to 451 Research's Macroeconomic Outlook, SME Tech Trends, Digital Transformation survey.
An increasingly large number of businesses are spending on software and hardware. Plus, the portion that are averse to spending on IT is the lowest we've seen in 10 years of tracking the data. That said, the level of digitalization has been unequal among businesses of varying sizes. Larger businesses were quickly adopting digital technologies after the pandemic, and many of them were already at an advanced stage of digitalization. Small businesses have been more circumspect.
Digital Is Inevitable, but Having a Strategy Is Essential
More and more SMEs, especially businesses with fewer than 250 employees, have warmed up to the inevitability of digitalization over the past three quarters and are increasing IT spending, especially on software services.
However, it is one thing to adopt digital tools, and another to implement a well-defined formal strategy for DX.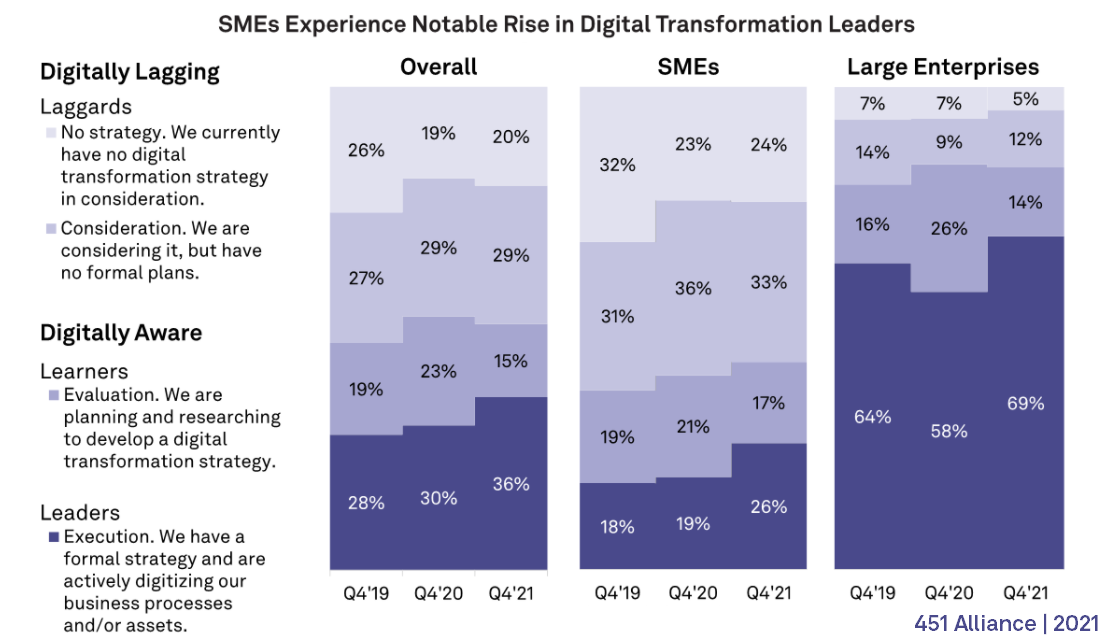 Businesses that are actively digitizing business processes or assets without a clear plan or strategy run the risk of hitting a wall, or experiencing a great deal of waste in terms of effort and resources.
What Makes a Good DX Strategy
A well thought-out DX strategy needs:
A clear organization-wide implementation plan
Alignment with the organization's structure and culture
Employment of long-term technology solutions
A robust feedback mechanism
Flexibility
Scalability
Gaps in DX Strategy
Today, while most businesses are spending on digital tools, especially with the proliferation of cloud-based software subscription services, not many have a clear plan.
Nearly 36% of all businesses are executing a DX strategy at their organization, which also means that nearly 64% do not have a strategy. When broken down to SMEs and large enterprises, there is a significantly higher degree of digital awareness – executing or developing a DX strategy – among large enterprises (83%) compared to SMEs (43%).
However, there has been a strong increase in businesses executing DX strategy since the pandemic began, driven by a strong portion of SMEs buying into the importance of having a DX strategy.
The number of SMEs with a DX strategy has grown 8 percentage points to 26% since the pandemic began in 2020, with another 50% either planning or considering implementing a DX strategy.
Nonetheless, businesses that have yet to execute a DX strategy run the risk of losing competitive edge to their more digitally advanced rivals.
---
Want insights on consumer tech trends delivered to your inbox? Join the 451 Alliance.