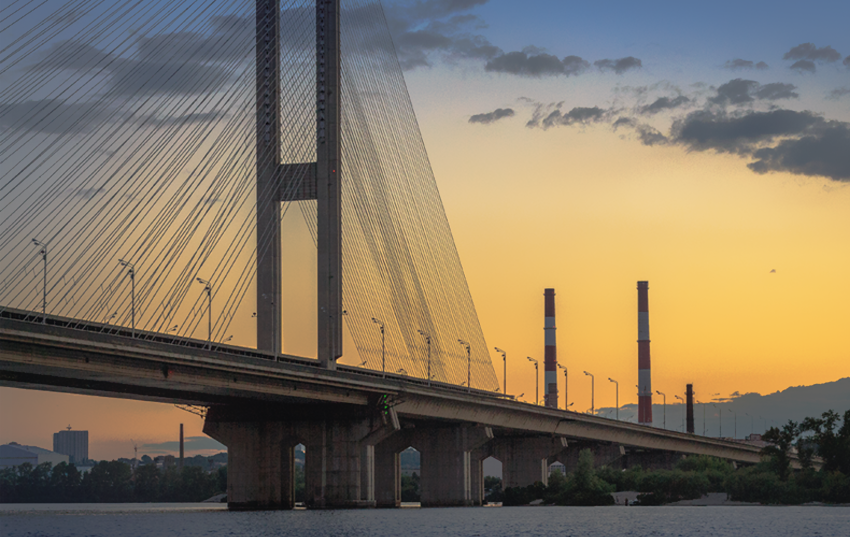 The recent events in Ukraine have become one of the world's most significant sociopolitical conflict of current times. With the war still ongoing, long-term impacts on the global economy are still hard to pin down. Multiple sectors have felt reverberations across their supply chains; and datacenters, although not top of mind when it comes to those conflicts, will certainly bear some of the brunt.
Because datacenters play a central role in the world's digital infrastructure, understanding how they could be impacted is vital in order to fully grasp impacts on the broader technology sector. Rising demand, supply chain shortages, higher build costs and security concerns are all likely to impact the industry in the short term.
Immediate effects on Ukrainian datacenters
Ukraine was home to over 50 datacenters and 40 datacenter/IT service providers before the conflict, most of which were local businesses. The country's biggest industry names include BeMobile, De Novo, NetAssist and Ante Mediam, with the majority of their sites located in the Kyiv area.
The fact that cellular connectivity and internet access have remained mostly operational is surprising in and of itself, and presents some evidence that datacenters have remained operational as well. Network engineers have made heroic efforts to repair downed lines, and datacenter operators have reached out to customers to map out data backup and servicing options in other countries.
Nevertheless, several datacenters have gone offline, and internet access has been impacted, especially in the hardest hit parts of the country.
Network impacts
International impacts will most likely occur due to connectivity issues and supply chain disruptions that might arise from the conflict.
Network impacts have been seen across a few countries, including connectivity losses in Iran due to cuts in cables that run across Ukraine from Russian to Iran. Mobile providers from nearby countries, such as Poland and the Czech Republic, are working to take over mobile operations.
On the other hand, Russia is gradually becoming more isolated from the rest of the world, with the nation risking have its internet network completely cut off from other countries. Internet providers like Comcast and Lumen have shut down their activities on Russian soil, and cloud providers with Russian clients have come under fire to stop servicing them. For local datacenters, network connectivity could become a challenge, as well as the inability to access capital, and financial uncertainty if customers stop paying their bills.
Possible effects of supply chain disruptions
For datacenters in other parts of Europe, higher power costs will likely arise as the most severe impact of the conflict. Providers were already dealing with higher energy costs for numerous reasons, and the conflict will certainly exacerbate that. Power costs had risen as much as 200% in 2021 throughout Europe, and even more in the Nordics. Toward the end of 2021, there was a shortage of natural gas, and the benchmark price in Europe rose from €20 ($22) per megawatt hour in early 2021 to €180 per megawatt hour by December.
The conflict in Ukraine will further disrupt natural gas and oil supplies, adding to the pressure on electricity prices. Oil supply disruptions could impact datacenters in the form of higher diesel costs for backup generators.
Higher energy costs, combined with higher inflation and supply disruptions to materials like iron ore, steel and aluminum, will also impact construction costs for new datacenters. The industry could see less supply coming online as providers opt to postpone or cancel their expansion plans.
Shortages of chemicals present only in Ukraine and Russia could severely impact the industry as well. Neon from Ukraine and palladium and C4F6 (hexafluorocyclobutene) from Russia are all used in chip manufacturing, sensors and computer memory. Higher prices for these materials due to supply chain disruptions would lead higher prices for cloud services, which would impact enterprises trying to decide how much of their infrastructure they should outsource to the cloud.
Security concerns
Threats and cyberwarfare are also important aspects of discussion when considering the conflict's impact on the industry. Cybersecurity has become an increasingly important topic in recent years; as new ways emerge to fight wars in the digital age, providers must find new ways to protect themselves.
At the datacenter level, this means datacenter operators will need to strengthen their defenses against ransomware, DDoS attacks and other vulnerabilities. There may even be a need for more physical security, as we have seen SWIFT datacenters employ (with additional police protection in Switzerland), although cybersecurity attacks likely will be more common than actual physical attacks.
A possible surge in demand?
Historically, the industry tends to see higher levels of demand for purpose-built leased datacenters in times of disruption, due to their nature as secure facilities and the role they play in disaster recovery.
Cloud adoption also tends to increase, as enterprises look for more flexibility managing their infrastructure. Consequently, cloud service providers look to lease additional datacenter space.
In addition, the disruption to oil and gas energy options might accelerate the push for sustainable energy alternatives at the datacenter level. Previously, sustainability and efficiency were key areas where large-scale datacenters had an advantage over older, smaller enterprise datacenters, and this will likely boost their appeal.
In Europe, we expect to see an uptick in demand for the cloud (which can be as much as 80% more efficient than enterprise datacenters when it comes to energy use) and leased datacenters, as a result.
---
Want insights on datacenter trends delivered to your inbox? Join the 451 Alliance.