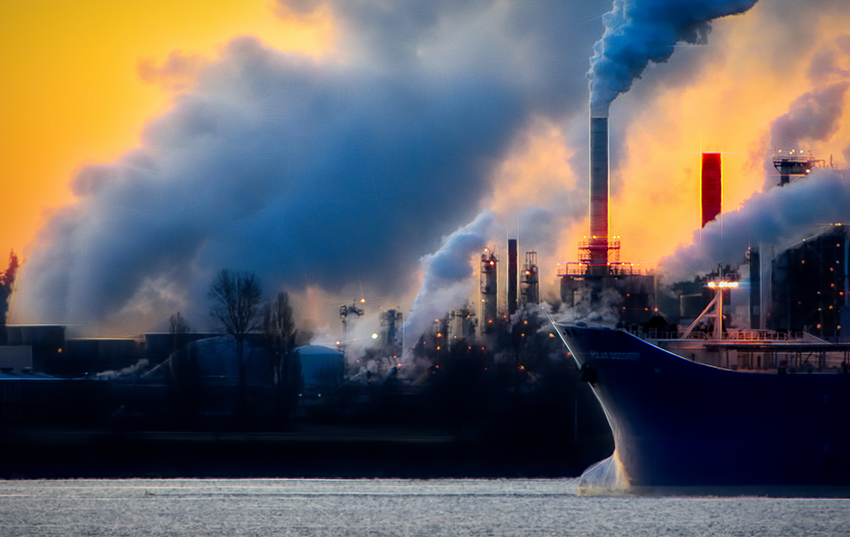 On March 1, 2022, AWS added a free carbon tracking tool to the billing console, with a dashboard showing the level of carbon emissions attributable to customers' historical usage of AWS compute, storage and other services, and projecting how their carbon footprint will change over time. The tool is part of a broader initiative by parent company Amazon.com Inc. to power its operations with 100% renewable energy by 2025 and achieve net-zero carbon by 2040.
While the AWS customer carbon footprint tool is a sustainably minded addition to AWS's offerings, the provider is coming rather late to the emissions tracking game. Google launched a similar service in October 2021, and Microsoft Corp. (Azure) launched its Emissions Impact Dashboard back in January 2020. All of these tools are ways for hyperscalers to tout the environmental benefits of shifting on-premises workloads to the cloud.
With cloud computing and other IT industries leading the way in new technologies and innovation, the expectation is that they will also be pioneers in environmentalism and sustainable growth. Large companies such as Alphabet Inc., Microsoft and Amazon have highlighted sustainability initiatives in their projected goals for the next several decades, and have published statistics to appeal to a new generation of eco-conscious consumers and businesses.
The Greenhouse Gas Protocol is an industry-standard way to report carbon emissions. Scope 1 includes emissions directly from operations owned or controlled by the reporting company, Scope 2 encompasses emissions from purchased or acquired energy, and Scope 3 identifies indirect emissions in the upstream and downstream supply chains of the reporting company.
When enterprises move workloads from on-premises datacenters into a public cloud, their responsibility shifts from Scope 1 and 2 into Scope 3; the cloud provider becomes accountable for Scope 1 and Scope 2 stewardship. Cloud carbon tracking is necessary because customers want to know the environmental impact of choices they make in their upstream supply chains: 451 Alliance's Cloud, Hosting & Managed Services: Vendor Evaluations 2021 survey shows that 41% of IT decision-makers consider providers' commitment to environmental, social and governance (ESG) outcomes as "very important" when selecting a public cloud vendor.
41% of IT decision-makers consider providers' commitment to environmental, social and governance (ESG) outcomes as "very important" when selecting a public cloud vendor.
Studies showing the environmental benefits of running workloads in the cloud give providers such as Azure, AWS and Google Cloud a convenient selling point versus traditional on-premises computing. While such numbers are encouraging on paper, there are additional environmental complications to consider in the adoption of the cloud, including water usage needed to cool cloud datacenters and a lack of transparency for total environmental costs of running a system.
To be fair, the customer carbon footprint tool is a small aperture into larger sustainability initiatives being pursued by AWS and parent company Amazon. In 2019, Amazon launched the Climate Pledge, a commitment to measure, report and reduce greenhouse gas emissions to achieve net-zero carbon by 2040; there are now more than 300 signatories including Maersk, SAP and Weyerhaeuser.
AWS says energy efficiency is a primary goal of its datacenter infrastructure, including the use of renewable energy, water-conservative cooling techniques, low-carbon concrete and purpose-built processors designed to do more work per cycle with less energy.
At re:Invent in December 2021, AWS added a new Sustainability pillar to its Well-Architected Framework (the other five pillars are operational excellence, security, reliability, performance efficiency and cost optimization). And the Amazon Sustainability Data Initiative offers free access to satellite data and climate models, and offers grants for organizations researching ways to combat climate change. AWS and the other hyperscalers are taking their Scope 1 and Scope 2 responsibilities seriously, but public distribution of carbon tracking technology that lets customers compare one platform (or architecture) against another in a standardized way would be a more meaningful step to helping enterprises make Scope 3 decisions.
---
Want insights on cloud computing trends delivered to your inbox? Join the 451 Alliance.