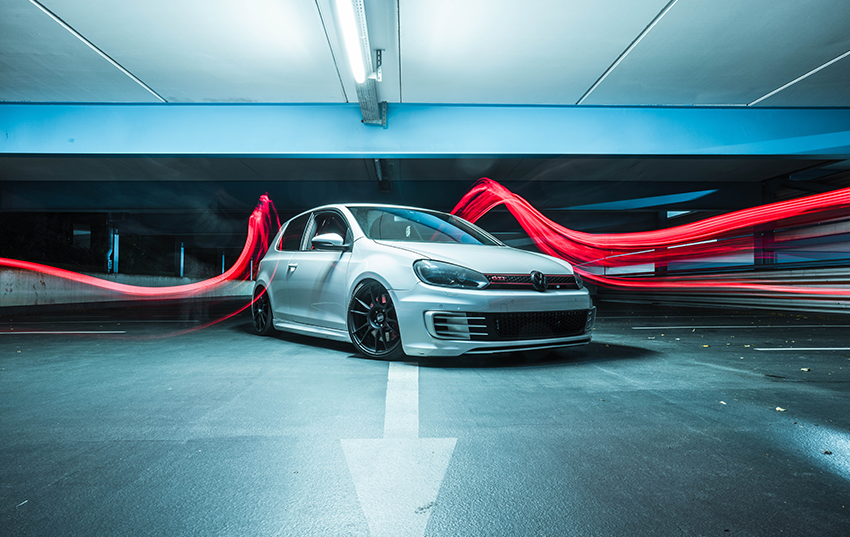 As a stand-alone service cost, connected car services can be a difficult sell for automakers. According to 451 Research's Consumer Smartphone Trends survey, 96% of survey respondents say they own a smartphone. Those smartphones already provide many of the in-car apps and services that connected car services do, functions such as navigation, traffic and road condition alerts, as well as entertainment apps such as streaming music and podcasts.
Many cars today also make it easy to "cast" those apps to an in-car screen (i.e., via Android Auto or Apple CarPlay). While that could be considered a connected car service in itself, it may lessen the need for a stand-alone connected car service.
The share of consumers with connected car services has increased in the last year, from 27% to 29%, according to our Q1 2022 Connected Car survey. However, that may be a factor of automakers trying to entice drivers by including connected car service for longer periods. Nearly one in four drivers say they had at least one year included for free, which is up from one in five a year ago.
Importantly, no single connected car feature is rated by the majority of consumers as worth paying for. However, the most popular services are those that are vehicle-specific and cannot necessarily be done via smartphone. They include roadside assistance, stolen vehicle locator, and remote lock and unlock services.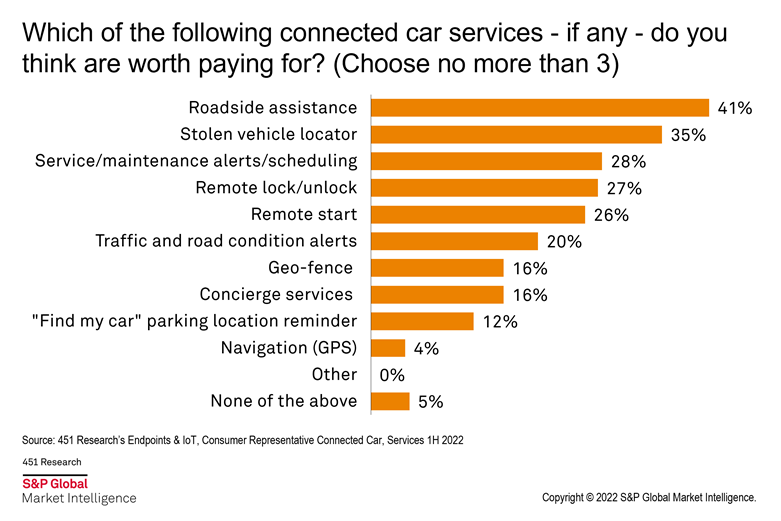 Usage-Based Insurance (UBI) Still Nascent
Using telematics technology to connect to in-vehicle systems and extract driving behavior is not new. It has been used in commercial trucking for many years to track vehicles, monitor drivers and manage their hours of service to meet regulatory requirements. Many insurers of consumer automobiles now offer something similar: a plug-in device or mobile app that can adjust the cost of their insurance coverage based on driver behavior. Analyzing this vehicle and driver behavior data can create a dynamic, real-time marketplace for traditional auto insurers, as well as insurance technology companies and automakers themselves.
An example in this space is Liberty Mutual and its RightTrack mobile app. Customers can download the app themselves, and have any other driver on the policy do the same. After driving for 90 days, Liberty Mutual applies a discount of up to 30% to the customer's premium. The app collects driving data such as time of day, acceleration, braking and speed. Geico, Allstate, Progressive and many others have similar UBI programs.
Consumer adoption is still in its early stages, with only 8% saying they have a UBI smartphone app installed. However, among those who have a UBI app, 86% say they actively use it.
Perhaps more important are the reasons why 9 in 10 consumers who own a smartphone do not have a UBI app. One-third say they are happy with their current insurance rates, while another quarter say their carrier does not offer a UBI app. Privacy concerns round out the top three at 20%.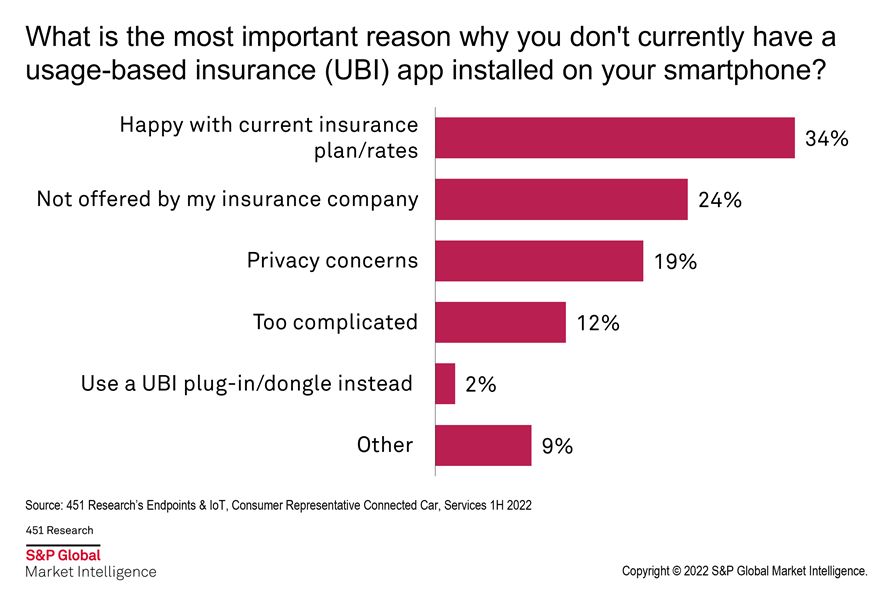 ---
Want insights on smart car technology and automotive industry trends delivered to your inbox? Join the 451 Alliance.