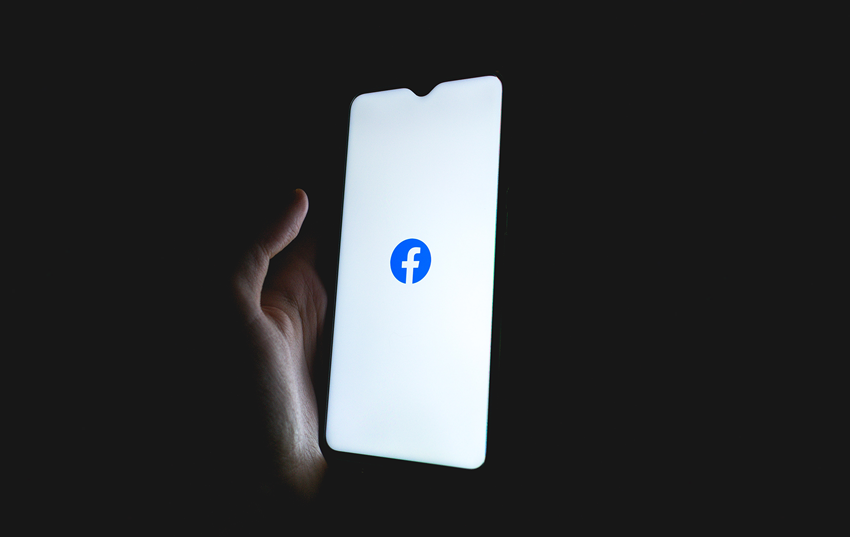 Adweek recently held its annual Social Media Week at the TWA Hotel in New York City, dedicated to celebrating innovation and understanding the ever-changing dynamics of marketing through social media. The theme of this year's convention was the Creatorverse, inspired by what the industry has come to know as the "creator economy." It is a future-forward approach to digital marketing that relies on social media influencers, content creators and everyday users to raise awareness around brands and their messaging. We recommend that businesses (particularly those that deal with consumers) further develop their social commerce capabilities, or the use of social platforms and tech to market and sell, as a logical next step to enhancing business strategies.
The creator economy is an extension of that principle. Although its roots originally took form in the early days of MySpace, Facebook and YouTube, platforms such as Instagram and TikTok are giving meteoric rises to individuals in recent years as younger audiences increasingly turn to their peers for entertainment rather than traditional channels such as television. In our 2023 Customer Experience & Commerce, Merchant Study, we found that 87% of respondents expect their organizations to increase (37%) or maintain (50%) spending on influencer marketing over the next year, highlighting a larger shift in regard to business social media strategies relative to the greater creator economy.
The Take
There was an observable air of excitement at Adweek's Social Media Week this year. A variety of stories were told over the course of the conference's three days, ranging from personal tales of stardom to major brand wins on social media. With its Creatorverse theme, Adweek drew a diverse crowd of people from all walks of life, as well as sponsorships from an assortment of technology vendors in the space, namely companies such as user-generated content engine Bazaarvoice, consumer intelligence platform NetBase Quid and social media management platform Dash Hudson, among others. The event's focus on content creators was timely in a period when many brands feel unsure of how to position their digital marketing strategies due to powerful social networks amplifying the voice of the customer to viral levels.
Context
The creator economy is an important value-add to the greater content supply chain because it can provide a steady, low-cost way for brands to keep up their digital media appearances. If anything, the event highlighted that the future of brand digital marketing will likely rely on the creator economy as a result of an authentic blend of paid, earned and owned media, regardless of which platforms are left standing, and embracing tech tools that better enable it will be a critical step for organizations looking to capitalize.
Key takeaways
TikTok was the star, as were many of the platform's creators. Amid an initiative within the US government to ban the platform due to "national security risks," the social network found a strong voice in both its dedicated panelists and independent speakers who advocated for the platform. Its ability to give meteoric rises to users who post on it has dramatically and rapidly changed the landscape of social media. TikTok's algorithm has been a major disruptor among social platforms due to its ability to hold user attention through its engaging "For You Page," which delivers content likely to resonate at a personal level with each individual user.
Although controversial, it has been irreplicable by other companies and brings the material directly to consumers rather than them having to search for it. Brands have seen high engagement from TikTok in particular due to its ability to engage users, which was largely celebrated by brands such as Chegg Inc. and McDonald's Corp. this year. Because of the platform's ability to jump-start trends, technology firms such as NetBase Quid and Brandwatch have AI-based consumer intelligence tools that can analyze emerging topics including influencers, hashtags and brands on social media sites, to help determine whether the current buzz is going to be a trend, a fad or a flop.
Noticeably absent was Meta Platforms Inc., one of the event's biggest sponsors in 2022. Although it could simply be an exclusive Adweek partnership with TikTok this year, there are many reasons why industry dialogs have shifted from Instagram and Facebook to other platforms recently. Over the course of Meta's lifetime, it has done a lot to isolate its once-leading userbases. From overinvesting in niche experiences like its metaverse platform Horizon Worlds to prioritizing sponsored material over content from users' friends, the company's quest to do everything seems to have left users feeling commodified. Instagram feeds have been subject to constant interface changes, increased integrations with Instagram Shopping and even attempts to clone BeReal, appearing to frustrate users with features that were never requested.
According to our 2023 Customer Experience & Commerce, Disruptive Experiences survey, only 38% of consumers made a purchase via social commerce within the 90 days prior to taking the survey, with a majority being Gen Z and millennials, and an additional 41% say that nothing could be done to encourage them to shop more on social commerce.
Meta seems to be playing an ever-lengthening game of catch-up. Similarly, regarding the subject of the Creatorverse, Meta has increasingly fostered an uninviting environment for creators, freezing Reels monetization and requesting paid verification to better reach audiences, which could also explain why the company was so absent from the dialog, both literally and figuratively.
Much focus was on what the industry has dubbed the "Creator Economy," or the all-encompassing ecosystem on social platforms in which brands and content creators/influencers cohabitate. In it, brand marketing initiatives are largely generated from the bottom up rather than top down, meaning they are created by social media users who are either being compensated in some form by a company to create the content (e.g., influencers) or from users who are simply sharing their experiences organically without a direct incentive from the brand. For many verticals that are business-to-consumer, such as restaurants, clothing or travel, the creator economy is driving major change as it can be seen as less promotional than owned efforts from businesses.
There is significant opportunity for brands to break out of their own routines, as exemplified by Hilton Worldwide Holdings Inc.'s viral 10-minute TikTok advertisement featuring Paris Hilton and content creators such as Robyn DelMonte (@GirlBossTown) and Boman Martinez-Reid (@bomanizer). The approach, which could be considered risky on a platform known for short-form video, was self-satirical but still incorporated the brand's values, which resonated with audiences. It also allowed for periodic incentives throughout the video that offered redeemable Hilton Honors points for reaching the halfway point of the video. A watch time of 50% on a skippable, 10-minute advertisement is an astonishing metric and highlights the power of collaboration in this space, especially when organizations can break out of existing creative patterns.
Social strategies are shifting from owned media to paid and earned, yet having a healthy mix of the three is still important to overall brand presence. Having an assortment of each is important to maintaining a healthy content supply chain, where organizations are able to create, distribute and manage their paid, owned and earned assets. To clarify the difference between the three when it comes to socials (and beyond): Owned media is anything that the brand directly controls, such as its Instagram page or website. Paid media is material that the company has promoted through a direct incentive, be it monetary compensation or something else (e.g., free products). Examples include having a beauty creator try out a new product or having a podcaster announce the day's sponsors. Earned media is content about a brand that comes from users via their own efforts, without any incentive from the business. Popular examples of this would be a user doing a weekly Trader Joe's haul or posting an independent review of a new "House of the Dragon" episode. On the owned side, there were stories of brand success from their own internal efforts, as companies such as Chegg, an education services provider, and Duolingo Inc., a language-learning application, have both seem immense success by delivering their own regular content that resonates with social media users.
The changing landscape of the creator economy has led to the launch of myriad vendors operating in these spaces, particularly in paid media, such as Izea, Whalar and CreatorIQ, which have each created iterations of influencer SaaS marketing platforms designed to help match brands with creators, as well as gather richer analytics as a means of improving campaign efficacy. A triad of paid, owned and earned allows for a symbiotic marketing approach, which can function on its own while cross-promoting the others. The alternative, which is primarily sticking to owned media, is not enough in today's market.
Authenticity is beginning to take hold as the gold standard for many brands. Marketing messages are no longer as simple as "you need this product, we have it." In an onstage admission during the first day of the Adweek event, an industry executive stated, "Consumers are smarter than we thought." Consumers do have an inherent sense of doubt these days, which is why elevating authenticity has become so important for brands. In our 2023 Customer Experience & Commerce, Merchant Study, we found that our own enterprise respondents feel similarly.
Ninety-one percent (91%) stated that incorporating more user-generated content was at least moderately important to them as a means of improving brand authenticity; 62% of those deemed it highly important.
Two elements, in particular, are necessary to drive this home. First, the partnerships that brands and creators enter into need to provide legitimate value to audiences. An influencer "selling out" by promoting a product unrelated to their content would likely result in negative sentiment toward both the creator and the brand. Second, social media platforms give anyone the ability to be a content creator, which further tips the scales in favor of consumers. A rising trend on TikTok in particular is "de-influencing," where instead of being promotional, creators recommend which products not to buy. It is the next frontier of the authenticity landscape and is acting as a checks-and-balances system to self-regulate the creator economy. It should encourage brands and creators alike to make more educated choices on partnerships and messaging.
One of the most insightful narratives was one that encouraged brands to let go of control. The potential of unlimited reach is both blessing and curse in the eyes of most companies. However, an important piece of advice championed by Logitech's global chief marketing officer, Najoh Tita-Reid, among other panelists, was for brands to put greater faith in content creators and trust that influencers know how to drive awareness in the ways that best resonate with their individual audiences.
Speakers also highlighted the importance of being selective with campaigns, stressing that both creators and brands should do their due diligence to make sure that there are good synergies in the potential match. Beauty company Ipsy stressed that, for its own social strategy, not engaging with influencer marketing for the sake of ensuring brand safety was a riskier move than putting its brand out there. For companies that prefer safeguards, however, martech agency Viral Nation unveiled its Secure platform for enterprises, designed to protect brand reputations by using artificial intelligence to audit and analyze content from social pages and profiles in order to proactively identify "problematic" posts to prevent potential fallout if called out by angry social media users.
---
Want insights on consumer tech trends delivered to your inbox? Join the 451 Alliance.