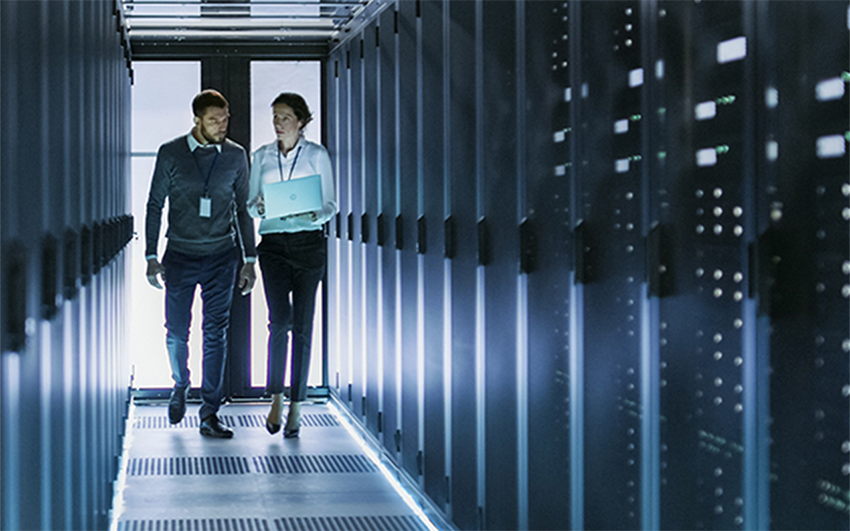 Although we often hear the terms public cloud, colocation and on-premises datacenter, how and why enterprises choose one option over the other can be a complex matter.
Organizations have different requirements, and they must identify the ideal IT environment for their specific needs.
Datacenter Terminology
A quick review of what each of these workload environments are:
On-premises: Company owns the datacenter and maintains the facility itself.
Colocation: Company rents datacenter space to store its servers and computing hardware.
Public Cloud: Company allows a third-party to own the datacenter and all equipment, while the company only pays for consumption on a per-usage basis.
What factors do enterprises consider when deploying data?
According to a 451 Alliance survey report, cost is the biggest factor (21%) for enterprises when deciding where and how to deploy their workloads.
While this result should indicate a preference for public cloud (since the service is often described as delivering lower costs), the long-term costs of running public cloud workloads can equal, and in some cases even surpass, the costs required for a colocation or on-premises datacenter deployments.
Furthermore, the next top four factors (security, compliance/governance, availability, performance) add up to almost 50%, which indicates that other requirements are just as important as cost when deciding where to deploy.
As a result, the report suggests that many organizations prefer a mix of both on-premises and public cloud.
Getting the best of both worlds
Many organizations are shifting their data workload strategy toward a colocation-based approach. Colocation environments allow them to fulfill quality, compliance and security requirements while shifting a lot of the capital expenditure burden toward operating expense instead. This helps reduce costs and allows for more flexibility in the long run.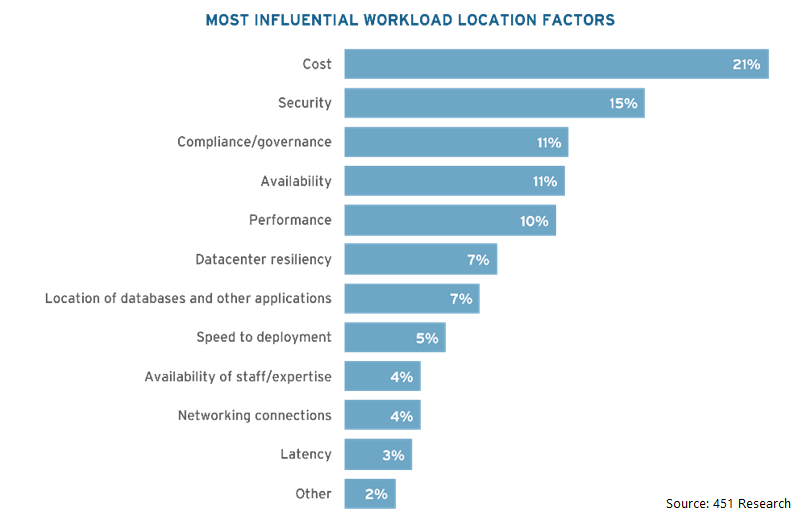 Half of 451 Alliance survey respondents stated that they see the move toward colocation as a means of improving continuity and disaster recovery, while 41% said that improved reliability and uptime were the primary reasons that factored into their decision-making.
Colocation trends by industry
Manufacturing (29%) and finance (27%) stand out as the two industries that are most willing to move workloads to colocation. These industries see colocation as the halfway point between on-premises and public cloud deployments.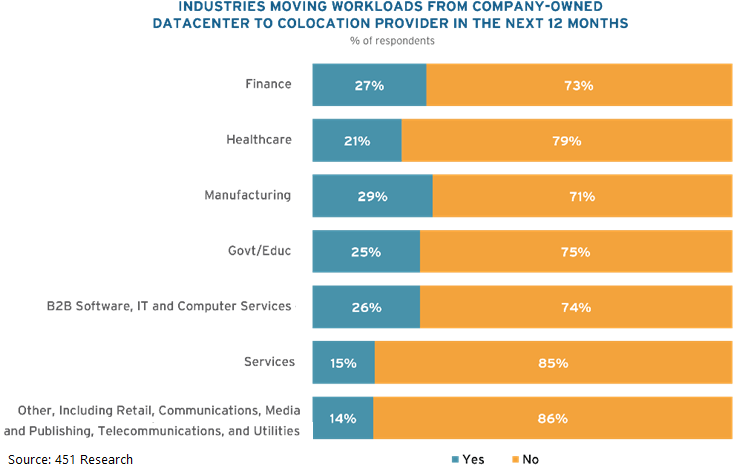 As noted by management, there are certain applications that are extremely difficult to move to the public cloud due to compliance or existing infrastructure requirements, and under such circumstances, an in-between model like colocation can prove to be most effective.
Since there is no one-size-fits-all, organizations that are deciding which workload environment to use should evaluate each option carefully before making a final decision.
---
Do you have your finger on the pulse of tech trends? Join the 451 Alliance for exclusive research content on industry-wide IT advancements. Do I qualify?