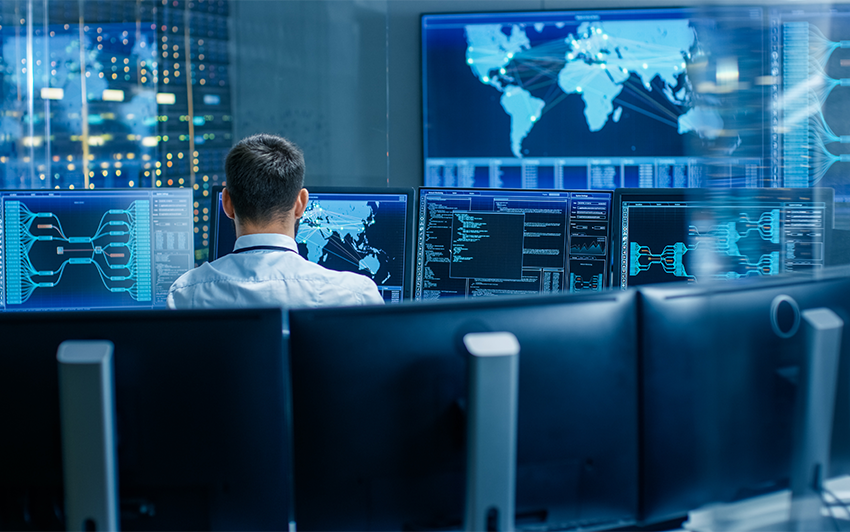 As the cloud era kicks into high gear, companies are adopting strategies for dealing with existing mission-critical applications that were created with a different digital world in mind.
Many companies are choosing to keep their existing mission-critical applications on-premises while modernizing the applications and infrastructure architectures (35% modernize). Others are choosing to keep their applications and infrastructure as is (9% retain).
But most companies are choosing to move their mission-critical applications to the cloud or other off-premises locations (57%).
Some are repurchasing their applications as SaaS or as hosted applications (16% repurchase and shift). Others are refactoring their critical applications using cloud-native frameworks and deploying them in off-premises cloud environments (24% refactor and shift). And some are merely lifting their existing on-premises applications to off-premises cloud environments with minimal changes (17% lift and shift).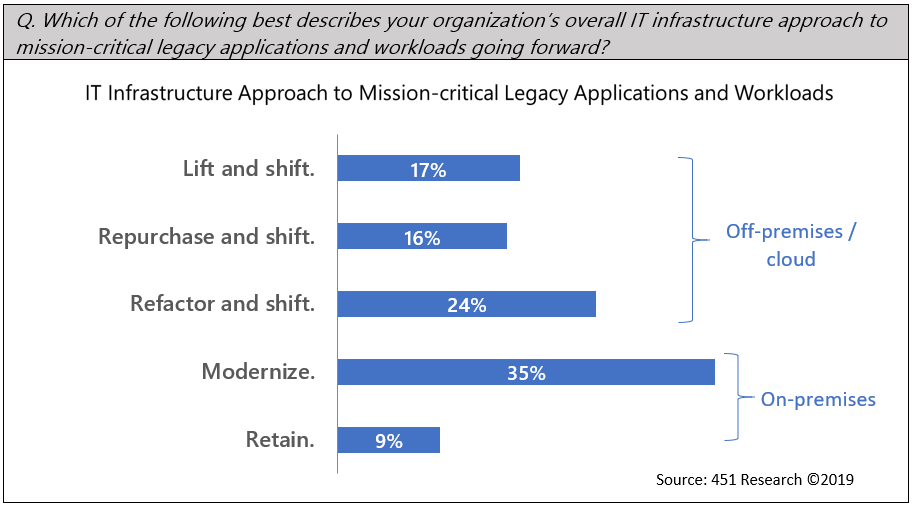 Why stay on-premises?
As mentioned above, 35% of organizations still intend to modernize their critical applications and workloads on-premises. While there are many reasons to do this, a few stand out.
Almost half (47%) of those modernizing on-premises are doing so to leverage their current investments and infrastructure, and 46% have concerns about data and system security.
For many, application dependencies (37%) and control over data locality/sovereignty (36%) are also important concerns.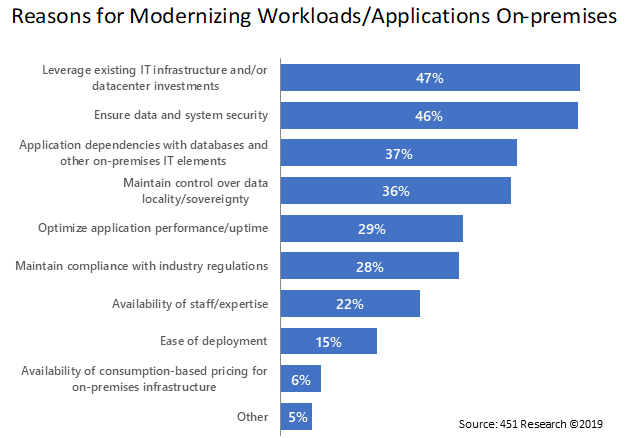 So while we see a growing trend toward the cloud, enterprises still have reason to keep critical apps in-house. 
---
Want insights on cloud computing trends delivered to your inbox? Join the 451 Alliance.