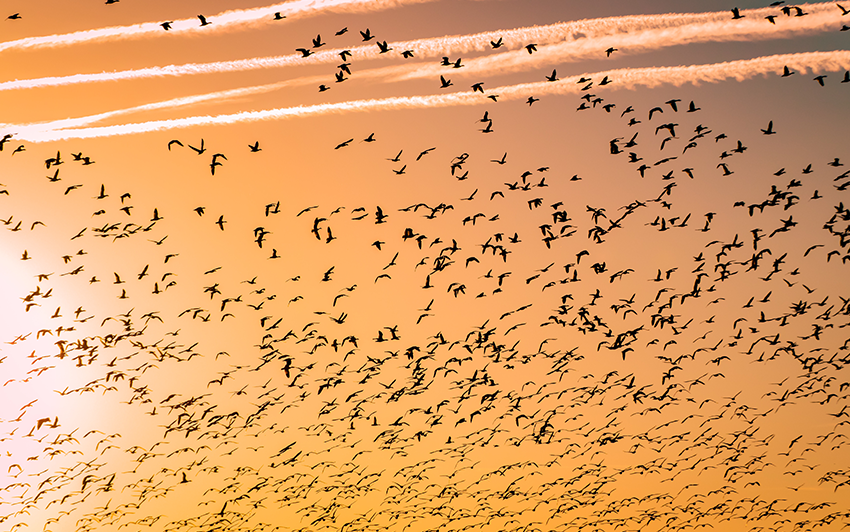 Over the past year, workloads and applications have been steadily moving from on-premises locations to the cloud, and companies are choosing services over hardware and software investments.
Traditional legacy IT environments are too rigid. Cloud-based deployment venues offer greater flexibility, but public cloud is just one among many possible destinations.
Past
A 451 Alliance survey reveals that, over the past year, fewer organizations have reported running their workloads/applications on traditional on-premises IT infrastructure (from 46% in 2018 down to 39% in 2019).
In contrast, more workloads and applications are moving to public cloud (4% increase for SaaS, 1% increase IaaS/PaaS) and third-party colocation environments (3% increase).
Present
At present, 22% of respondents run the majority of their organizations' workloads in public cloud environments (IaaS/PaaS, SaaS), which is up from 17% in 2018.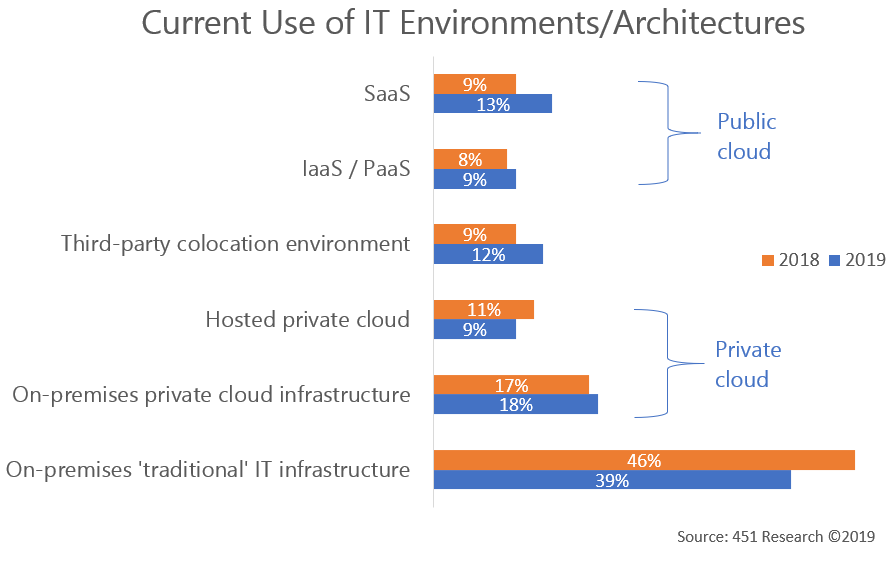 Future
This trend toward cloud usage appears likely to continue, if not accelerate, over the next two years. Survey results suggest a large movement away from traditional on-premises infrastructure over the next two years, where usage is expected to drop from 39% to 16%.
A small percentage of this change will likely go to hosted private cloud environments (6%), but the vast majority appears to be heading to public cloud (8% to SaaS, 10% to IaaS/PaaS).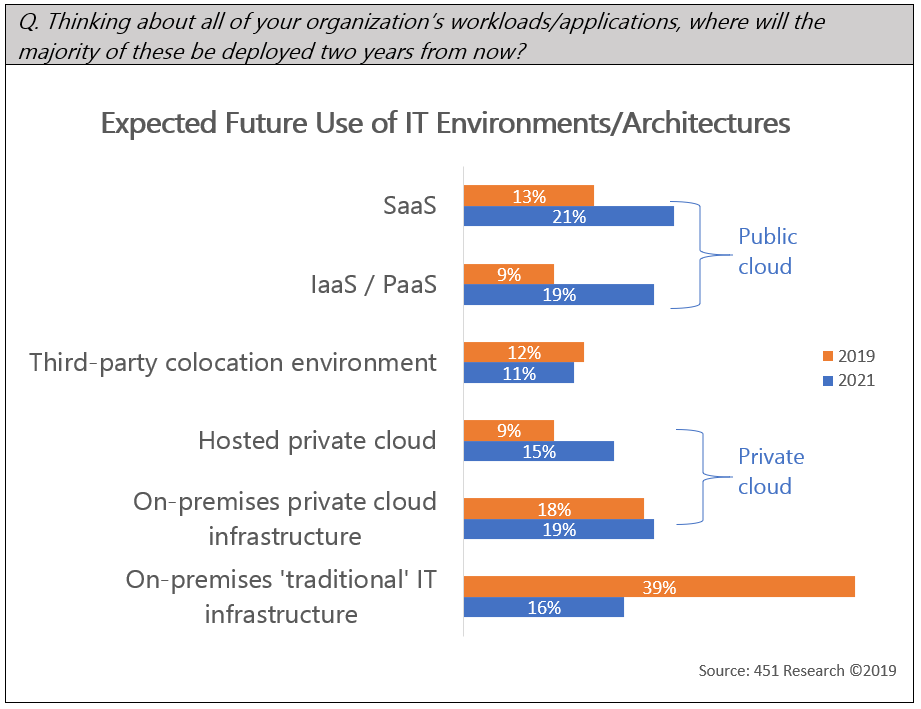 ---
Want insights on cloud computing trends delivered to your inbox? Join the 451 Alliance.