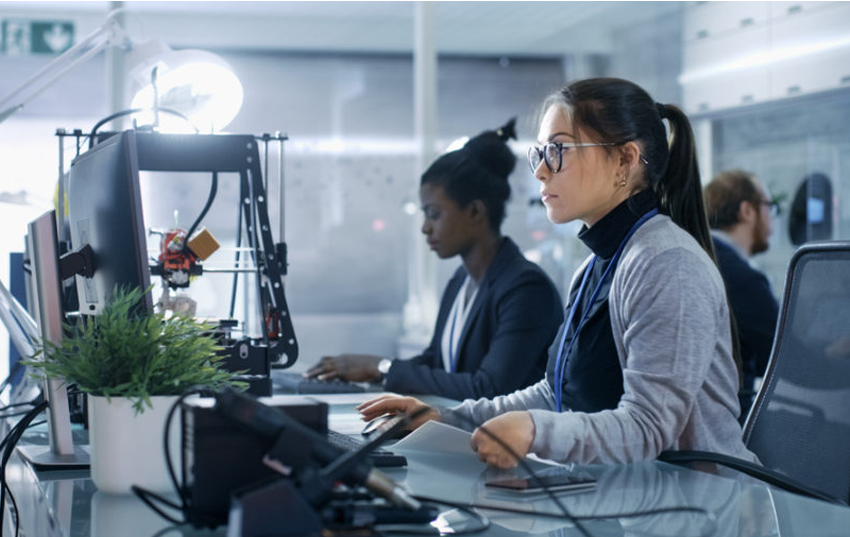 We were reminded during these first few months of COVID-19 how social inequities cannot be ignored during a crisis. Sometimes they even take center stage, as happened with the Black Lives Matter protests of June 2020. People who are historically disadvantaged typically become more so when society is put to a stress test.
That's why, in addition to tackling COVID-19, our latest research on enterprise IT trends examined a prominent diversity issue in business: gender diversity and inclusion.
Gender Representation in IT
In a recent 451 Alliance survey, Alliance members indicated that their organizations' IT staffers are predominantly male (72%). The discrepancy is even more pronounced among IT management (76%).
Many organizations have made a formal commitment to increase inclusion and diversity, especially within IT leadership positions. But these organizations usually have a similar gender ratio in IT roles compared with organizations that have no such commitment.
Our research compares several factors when examining gender parity in IT:
Company size
Organization's stated commitment to diversity
Organization's stated commitment to gender parity specifically
Across the board, men in IT outnumber women by more than 3 to 1. Looking specifically at IT management positions, men outnumber women in leadership by 4 to 1.
There seems to be a positive correlation between company size, revenue, and commitment to female representation. However, the correlation is incomplete. Other (often conflicting) factors are just as important.
Do Intentions have an Impact?
A formal commitment to female representation may have an impact on social perceptions within the organization, or it may reflect a difference in priorities that goes beyond gender representation.
We compared companies with and without plans to increase female representation. Those with a stated commitment to gender parity score better than those that don't in the following characterizations: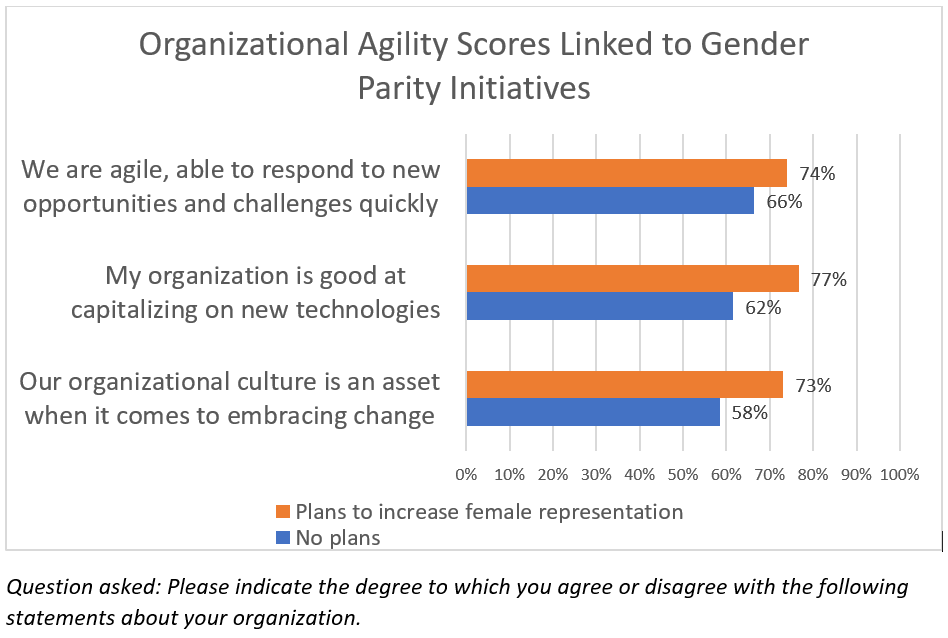 Clearly agility and adaptability are associated with companies that encourage gender parity. It's unclear whether one is the cause or the effect.
Does company size affect gender parity?
Larger organizations are much more likely to have formal commitments to diversity than smaller organizations (70% of organizations with 1,000 or more employees have such commitments, compared to 49% of those with fewer than 1,000 employees).
Larger organizations are also much more likely to have plans to increase women in leadership roles (56% with 1,000+ employees have commitments compared to 39% with fewer than 1,000).
Despite these commitments, large companies perform worse than small companies when it comes to internal perceptions of organizational agility.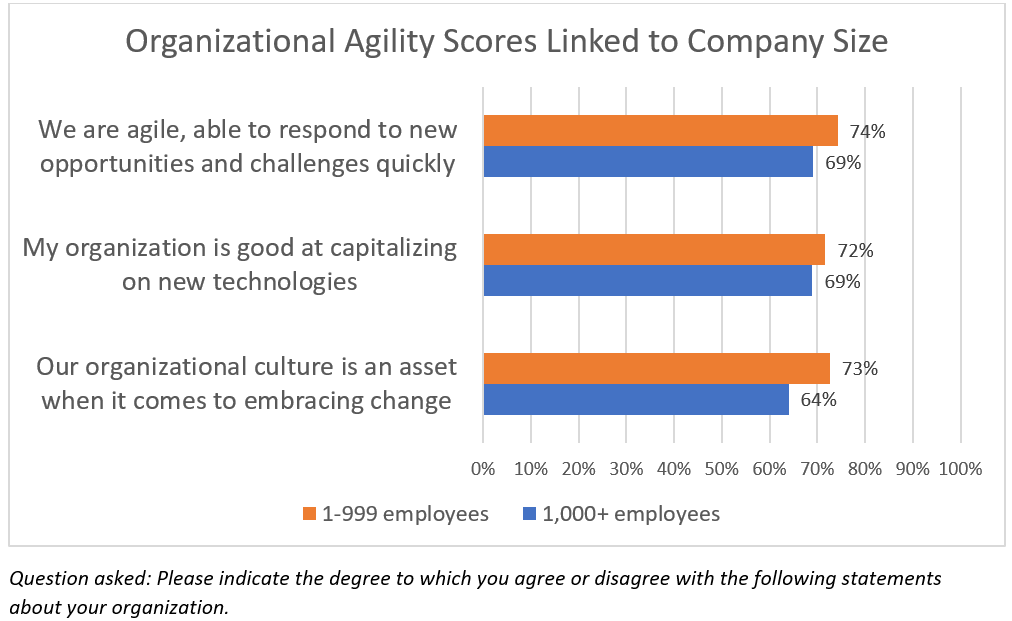 The Take-Away
However, both large and small companies benefit with higher scores if they have formal plans to increase female representation. And since smaller companies are much less likely to have such plans to begin with, they can benefit the most by adopting them.
---
Want to keep up with IT trends? See if you qualify to join the 451 Alliance.