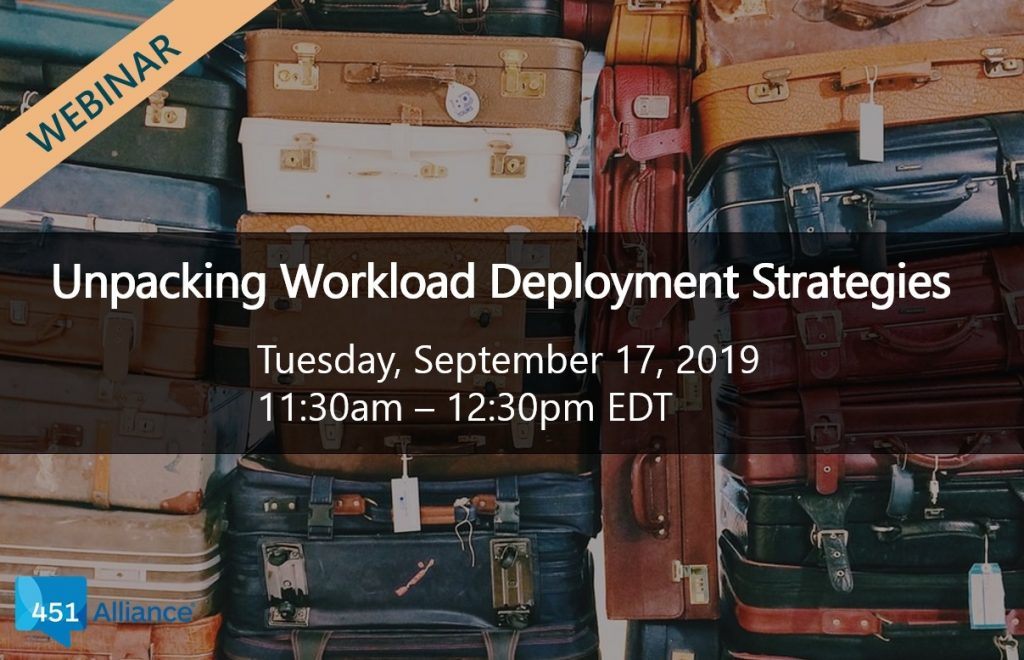 Join us at the upcoming 451 Alliance webinar, Unpacking Workload Deployment Strategies, on Tuesday, September 17, 2019, from 11:30am-12:30pm EDT.
451 Alliance members will receive the slide deck and a recording following the presentation.
Not a member of the 451 Alliance? Submit an application to join the IT think tank and enjoy invitations to this and future webinars, the slide deck and recording, and unlimited access to our archives.
Apply here to see if you qualify for membership:

Webinar Details
Deriving optimal value from on-premises servers and other compute infrastructure is paramount in the cloud age. Workload deployment strategies can quickly veer toward public cloud services if on-premises infrastructure value is not obtained, but organizations are transforming to create an effective balance between various deployment locations.
Join Christian Perry, Research Manager at 451 Research, as he covers these topics and provides insights from 451 Alliance's Compute Infrastructure quarterly study. This study surveys hundreds of your peers worldwide to understand the evolution of enterprise IT teams as they shift their infrastructure into the cloud era.
In this webinar, you will learn about:
Server ROI perceptions
Server utilization levels
Number of VMs under management
On-premises workload deployment locations (traditional, converged, HCI)
Workload placement drivers
Biggest pain points from current on-premises infrastructure
HCI (hyperconverged infrastructure) deployment plans
HCI challenges encountered