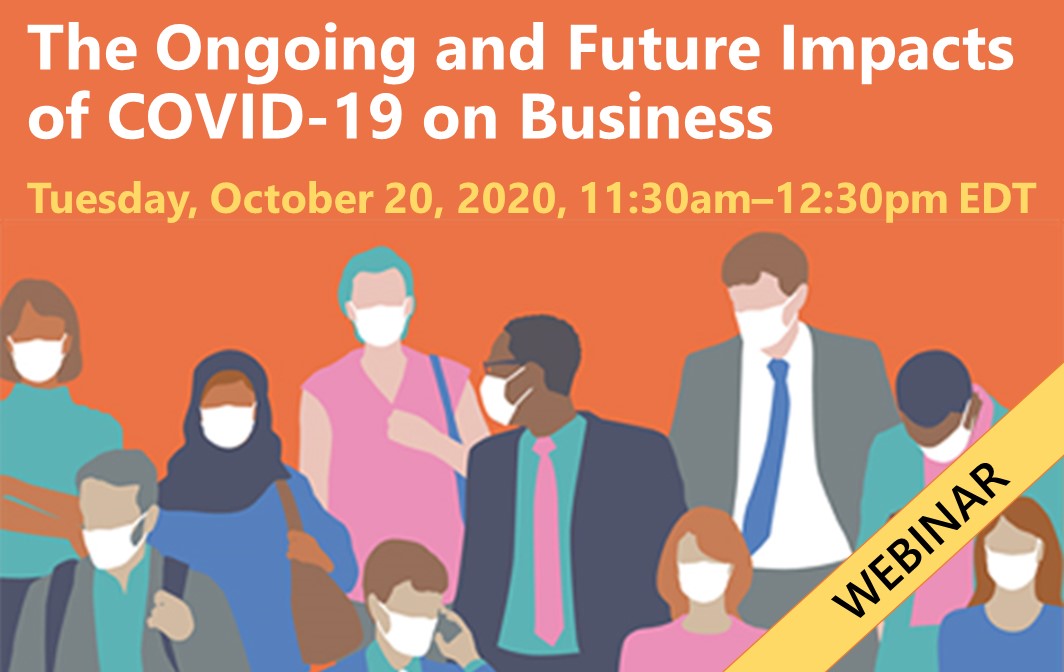 Join us at the upcoming 451 Alliance webinar, The Ongoing and Future Impacts of COVID-19 on Business, on Tuesday, October 20, 2020, from 11:30am-12:30pm EDT.
451 Alliance members will receive the slide deck and a recording following the presentation.
Not a member of the 451 Alliance? Submit an application to join the IT think tank and enjoy invitations to this and future webinars, the slide deck and recording, and unlimited access to our archives.
Apply here to see if you qualify for membership:
Webinar Details
The impacts of the COVID-19 pandemic on business have been widespread and deeply felt, causing significant and lasting changes to ways of working, business priorities, IT strategies and other organizational structures.
As the outbreak has persisted, 451 Research's Digital Pulse Coronavirus Flash Survey has polled 451 Alliance member organizations on the impacts of the pandemic, their companies' response, the future outlook for working and IT, and the lasting changes brought about.
Join Liam Eagle, Research Director for Cloud and Managed Services Transformation at 451 Research in this webinar to examine:
The most common impacts of COVID-19 on organizations
Typical policy responses to the demands of the pandemic
Impacts to IT initiatives and spending
Forward-looking expectations and plans for working
Long-term impacts and changes brought about by COVID-19