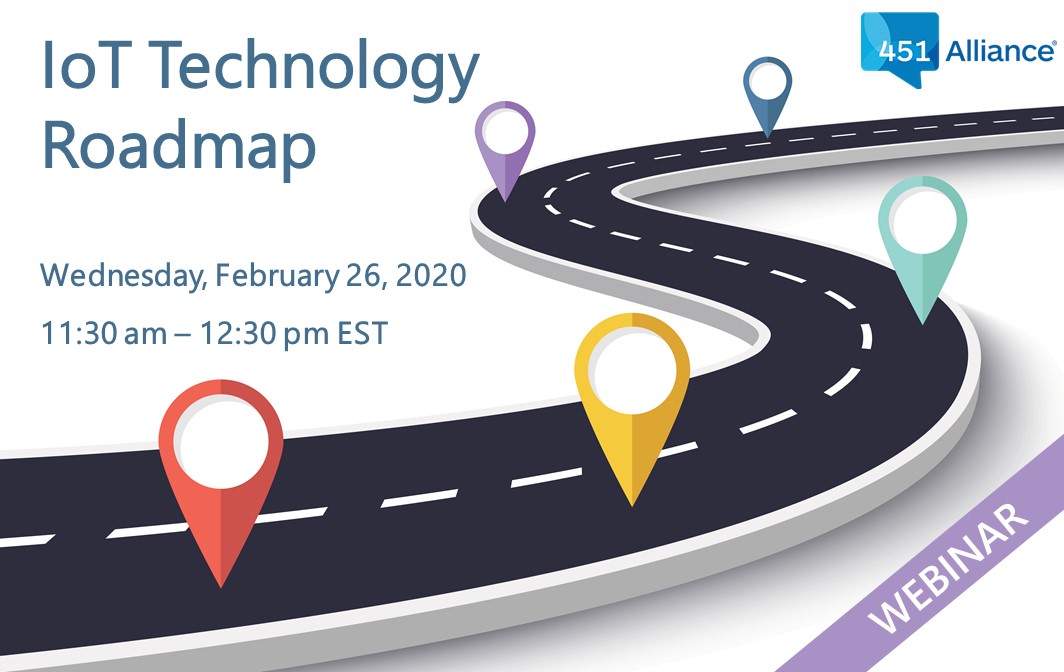 Join us at the upcoming 451 Alliance webinar, IoT Technology Roadmap, on Wednesday, February 26, 2020, from 11:30am-12:30pm EST.
451 Alliance members will receive the slide deck and a recording following the presentation.
Not a member of the 451 Alliance? Submit an application to join the IT think tank and enjoy invitations to this and future webinars, the slide deck and recording, and unlimited access to our archives.
Apply here to see if you qualify for membership:
Webinar Details
IoT technology decisions can be challenging – the ecosystem is vast and encompasses a wide array of technologies and vendors. As enterprises ramp up their deployments, some clear preferences are coming into focus.
Utilizing the most recent data from the 451 Alliance, Research Director Rich Karpinski will provide a deep dive exploration of the key technologies that enterprises are deploying today to support their IoT initiatives.
In this webinar, we'll explore the best practices from IT experts across a variety of industries.
Expect to learn:
Where is IT primarily deploying IoT compute, storage and analytics, from the edge out to the cloud?
What infrastructure approach is predominate: SaaS, PaaS or IaaS?
What advanced technologies matter most for IoT: AI? Digital twin? VR/AR? Etc…
Who makes IoT technology decisions, IT or OT? And how can they best work together?
hat are the key technologies – and most in-use vendors –in critical IoT technology areas, including:
Storage, compute, security, connectivity, applications and more
Explore the answers to these and other critical enterprise IoT questions by learning the real-world choices IT decision-makers are making and apply those solutions to your organization today.