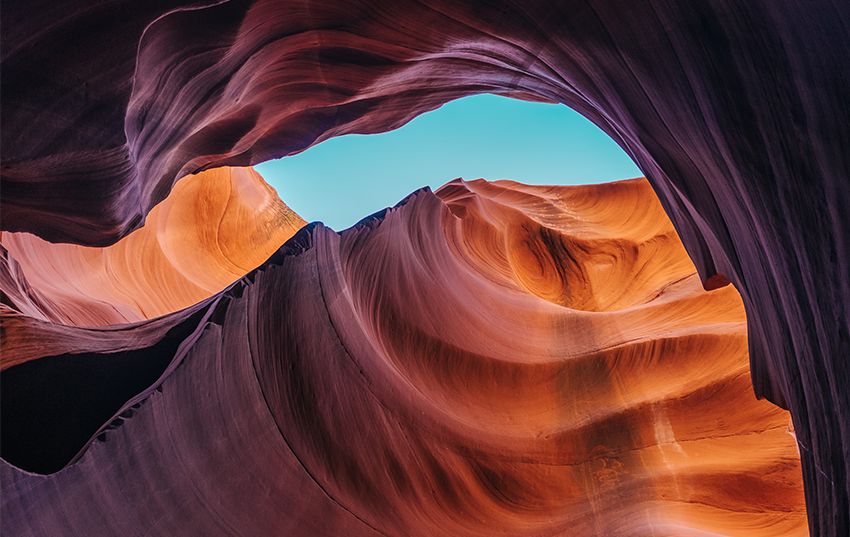 Databases are a huge segment of the overall IT industry, with an estimated market for operational and analytic databases of more than $60bn in 2018. With such size comes great influence, and the choice of a particular database product and vendor can have a significant impact on related technology choices, application design, data management, and even the related infrastructure.
Over the past 40 years, this market has been dominated by a small group of vendors: Oracle, Microsoft, IBM, SAP, and Teradata.
However, thanks to the rising adoption of public and private clouds, along with the rise of NoSQL non-relational databases and the embrace of open source licensing, a whole new cohort of database vendors has hit the scene. This has caused seismic shifts in the market.
Current workloads for data platforms
A recent 451 Alliance survey set out to identify the overarching trends of these market shifts: what workloads are driving data platform usage, and where are those workloads headed?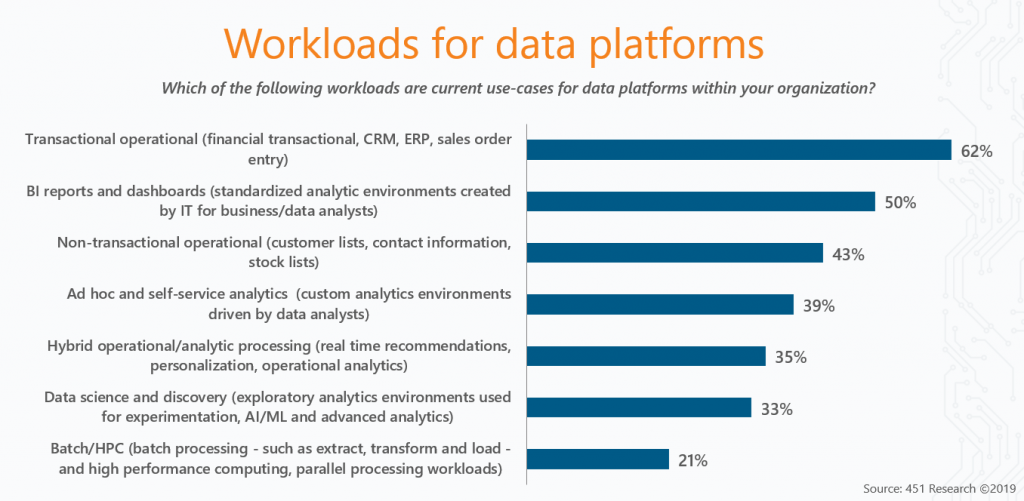 Looking at the above chart, transactional workoads, BI reports, and operational workloads are the top three choices for deployment on data platforms.
Transactional Workloads
Transactional workloads are deployed by 62% of 451 Alliance members on data platforms, but only 17% report that they plan to shift these workloads to a new vendor's platform within the next two years. However, while they may not be moving to new vendors, they do expect to see some movement of these workloads to new environments within organizations' existing IT portfolio.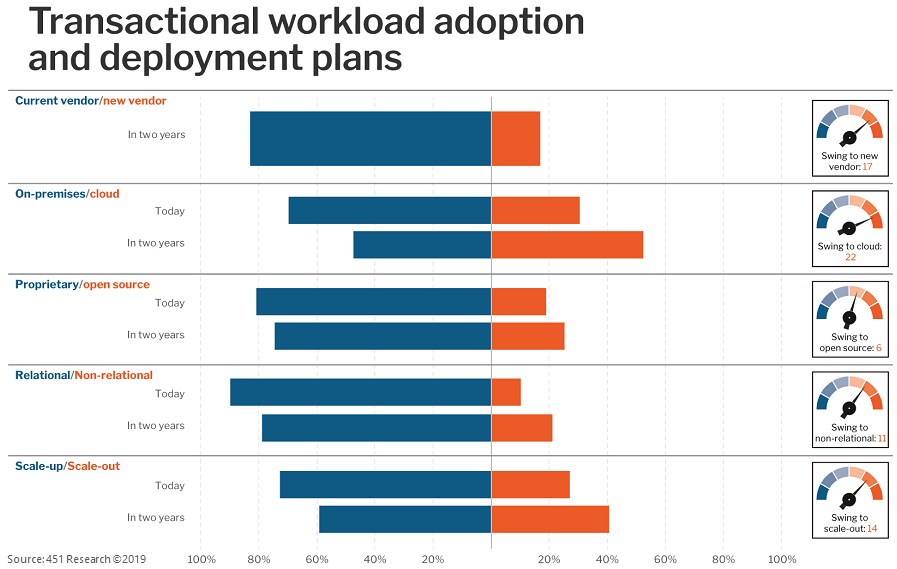 As the above chart shows, we expect to see big moves to on-premises cloud (30% today vs. 52% in two years) and scale-out architecture (27% today vs. 43% in two years).
Operational Workloads
On the other hand, non-transactional workloadswill see a strong shift to new vendor platorms in the next two years, with 26% of 451 Alliance members reporting plans to switch the provider where these are deployed. The biggest shift will be toward the cloud, where 55% of 451 Alliance members expect to deploy these workloads in the next two years compared to just 35% today.
Business Intelligence
The biggest move to the cloud, however, will be seen with business intelligence reports and dashboards. 64% of 451 Alliance members expect to move these to a cloud-based platform in the next two years compared to just 33% who have them in the cloud today.
---