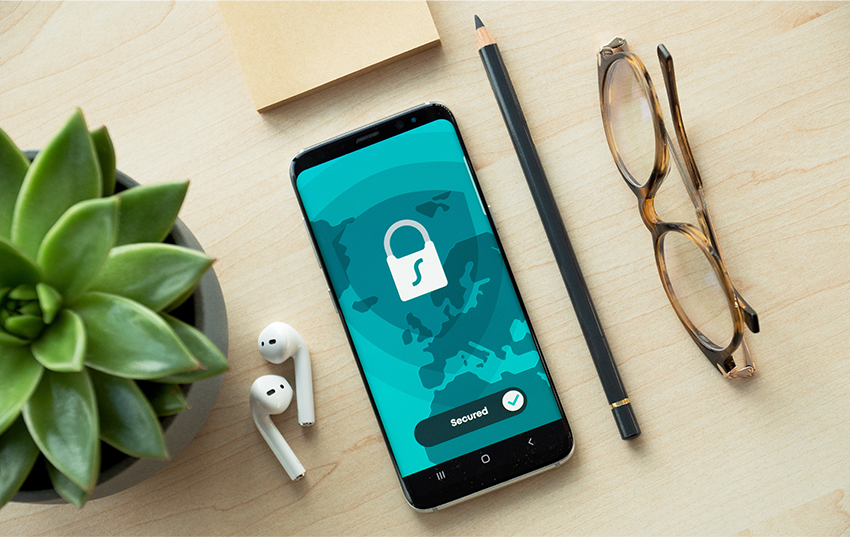 Throughout the past year, 451 Research has documented the increasing pressure on consumer-facing businesses to embrace new technologies that allow them to provide more robust services to their customers. In addition to these changes, the broader communities are also putting pressure on companies to be more environmentally and socially conscious.
In the business world, these initiatives are called ESG – environmental, social and governance – and are treated as mandates for companies to actively address everything from climate change to diversity/inclusion to data privacy/protection. As with many other large-scale initiatives, some companies are attacking these issues head-on in good faith, while others are simply window-dressing to maintain a positive reputation among their customer bases.
The key question then is: Do consumers care? Or more to the point, how much does a company's reputation for social and environmental justice impact the willingness of consumers to do business with them?
To this end, we asked respondents to our Q2 2021 connected customer survey a series of questions to gauge the importance of different aspects of ESG when choosing which brands to make purchases from. We found privacy and data protection (50% very important), health, safety and labor standards (40%) and energy efficiency (40%) were most important. Consumers seem to be more concerned with areas that can affect them directly as consumers, not necessarily as individuals.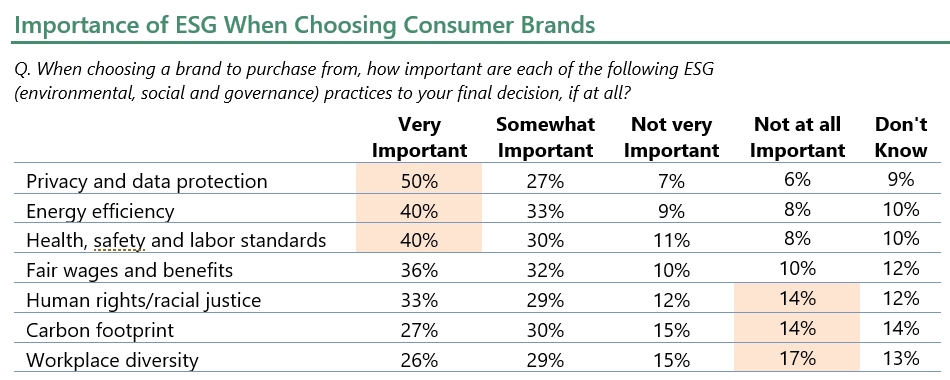 Whereas with bigger societal concerns like workplace diversity (17% not at all important), carbon footprint (14%) and human rights (14%) the survey finds them least important to consumers when deciding what brands they do business with. This doesn't mean they don't care about these issues as individuals, it simply means those issues are not factors that impact their habits as consumers.
On the whole, the survey confirms that consumers are becoming more aware of the role companies are playing within the larger community. They're starting to view the potential for these organizations to be harbingers of positive change by embracing the value of being good corporate citizens beyond just the red or black on the next earnings call.
Cost is biggest barrier to adoption of environmentally friendly technology
Now we'll focus on the 'E' in ESG, with a look at consumer purchasing plans for environmentally friendly technology. Just fewer than half of respondents (46%) say they are likely to purchase a piece of environmentally friendly tech like smart home devices, home battery, solar panels or electric vehicle within the next three years. The primary reasons for these purchases include reducing energy costs, environmental benefits and energy independence.
Among those who are unlikely to purchase these types of technology, they overwhelmingly say it's because they're too expensive (46%). This has been an ongoing struggle throughout the push to switch to renewable energy and better energy management. There are millions of Americans who would switch over to these environmentally friendly technologies if they were more affordable.
For many, the amount of money needed up front makes this switch a no-go regardless of the long-term benefits they will bring. Over time, as prices for these technologies come down, there should be a corresponding increase in adoption.
---