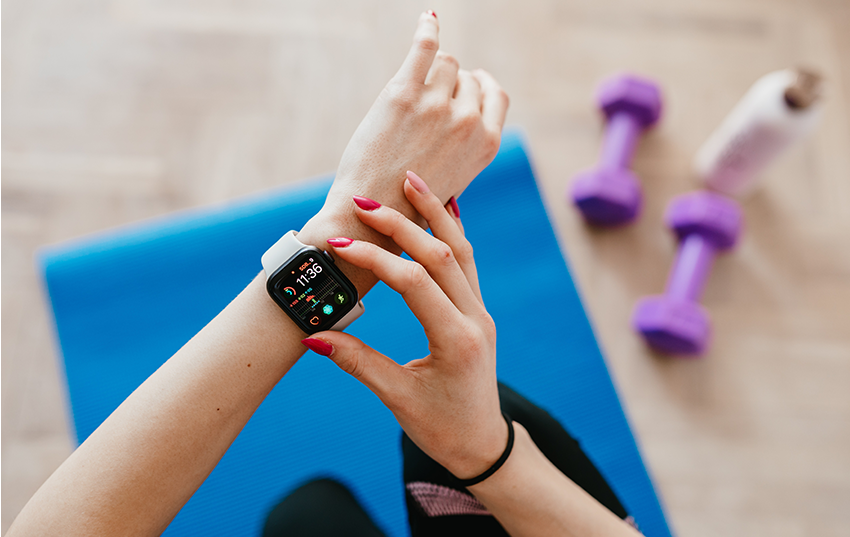 Health monitoring devices are taking center stage as the most practical use case for consumer wearable technology. What started out years ago as stand-alone home health monitoring devices like heart-rate monitors, pedometers and glucose monitors morphed into wearable fitness trackers. Then came smartwatches, which quickly started cannibalizing health functions. Fast forward a few more years, and there are now full-fledged wearable dedicated smart health devices. And it's almost certain the technology and use cases will expand further in the coming years.
In our recent report on consumer wearable tech, we discussed 451 Alliance survey results that showed health monitoring and diagnostics are among the top features respondents looked for when buying a smartwatch. The integration of these functions into smartwatches has in turn reduced the need for fitness trackers, and paved the way for consumers to be receptive to dedicated health monitoring devices.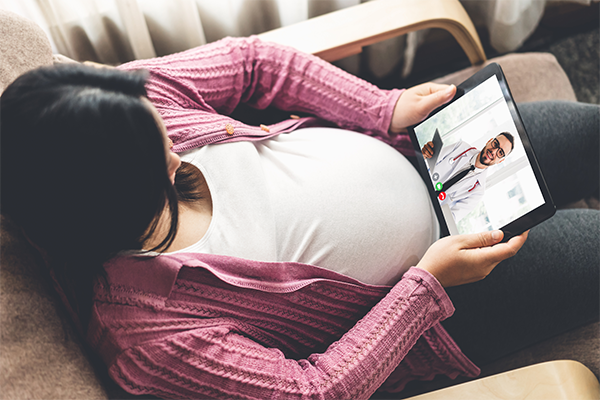 IoT Enables Hospitals to Provide Healthcare at Home
According to 451 Research's Q2 connected customer survey, 6% of respondents currently use a dedicated health monitor device. Blood pressure monitoring (53%) and blood glucose monitoring (42%) are the top use cases. Blood glucose monitoring in particular has risen quickly as a key driver for adoption of wearable health monitors. Furthermore, wearable insulin pumps linked to a smart device are also available and aid not only with the monitoring, but also the injection of insulin into the body.
The success of diabetes monitoring is potentially mapping the course for the implementation of wearable devices to help monitor and treat other chronic diseases. In fact, 15% of respondents indicate that over the past 12 months, a medical professional provided them a portable medical device. Among this group, 37% said it was for disease monitoring, which was the top reason. Fitness tracking was cited by one-third (33%) of respondents as well.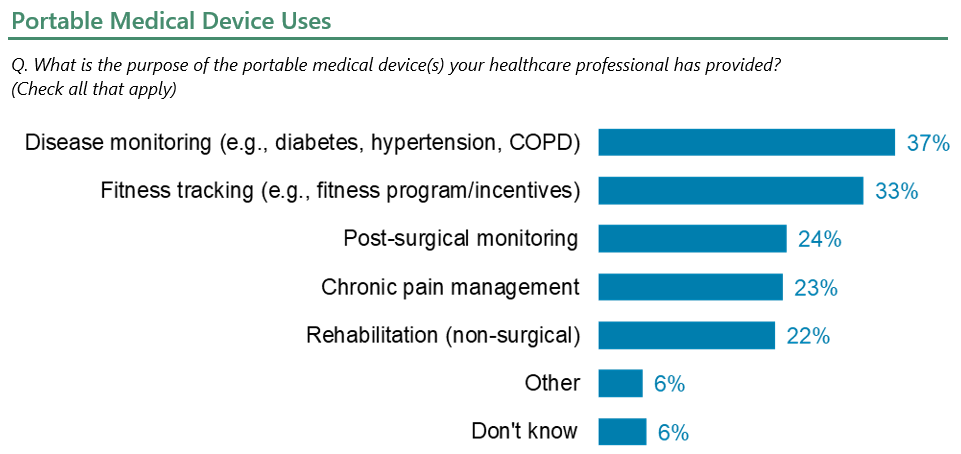 Not all portable medical devices are considered wearable smart devices like the diabetes monitoring and treatment discussed above, but this data does show the great potential that exists for convenient wearable medical devices that can be worn discreetly and comfortably by patients.
Yet, as with almost every new consumer technology, cost can be an issue. According to the survey, only 10% of respondents said their health insurance plan currently covers wearable devices for disease management. Another 9% said fitness tracking. If these types of devices are not covered by insurance, it could be a hinderance to how widely and quickly they can be adopted by consumers. Also hindering adoption is the unknown. More than half (54%) of respondents said they do not know if their insurance covers wearable health devices.
Taking into account both disease management and fitness tracking, it's highly likely that more consumers could already be using these devices if they knew their insurance plans would cover them.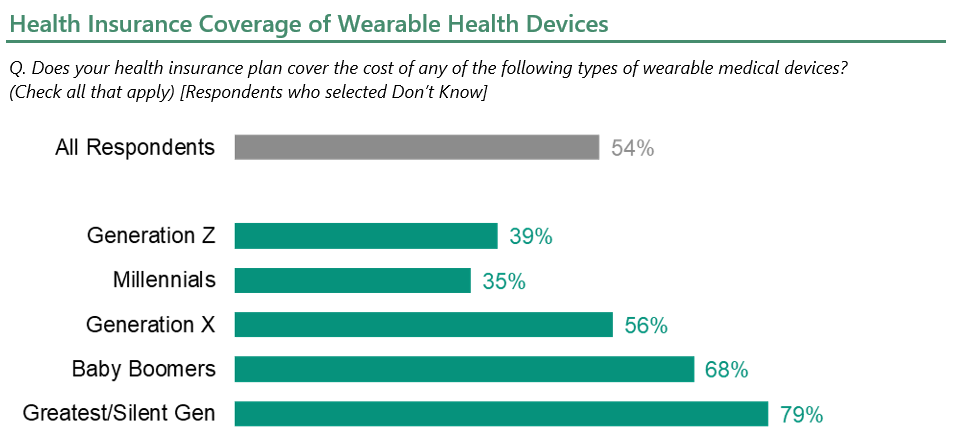 Notably, the survey shows these devices being used more by younger Americans than older ones. This could be due to a lack of education, given two-thirds (68%) of Baby Boomers and three-quarters (79%) of the Greatest/Silent Generation say they don't know if wearable medical devices are covered by their insurance. Otherwise, it could just be a hesitancy among older Americans to adopt new technology too quickly. Either way, consumer education will go a long way to increasing usage of these technologies in the years to come.
---