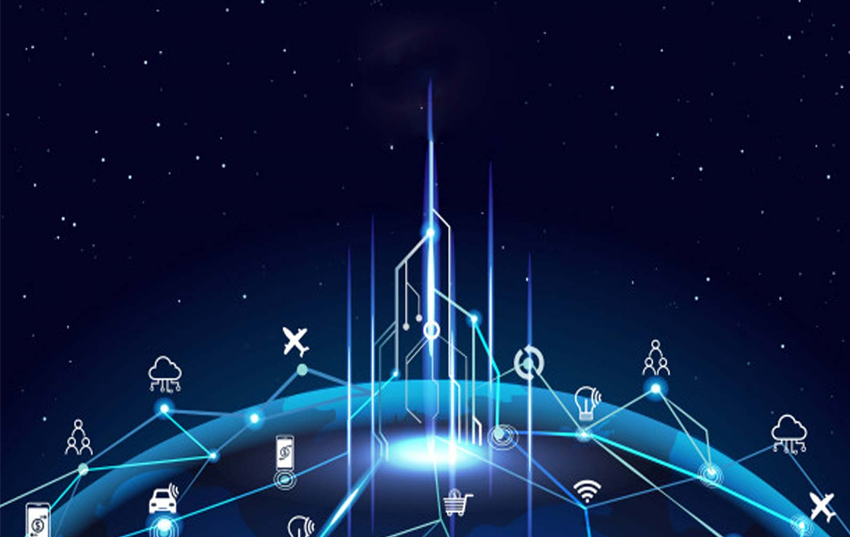 It's déjà vu all over again. We've heard the promises of life-altering tech before, and they rarely live up to the hype. However, a recent 451 Alliance study of operational technology (OT) professionals found that organizations are ready and willing to adopt emerging technologies that can help streamline or bolster their OT operations.
Next-Gen and OT
When looking at the potential impact of emerging technologies, next-gen connectivity is expected to make the biggest splash, according to 43.9% of OT professionals.
This makes sense. Next-gen connectivity encompasses the emerging connectivity technologies (such as 5G) that will support specific IoT requirements, such as low-latency or massive scalability. Next-gen will allow OT teams to more easily collect more data from more endpoints.
Artificial intelligence/machine learning (AI/ML) came in a close second, which should come as no surprise. Smarter AI/ML applications will be able to digest and analyze all that data being piped through next-gen connectivity.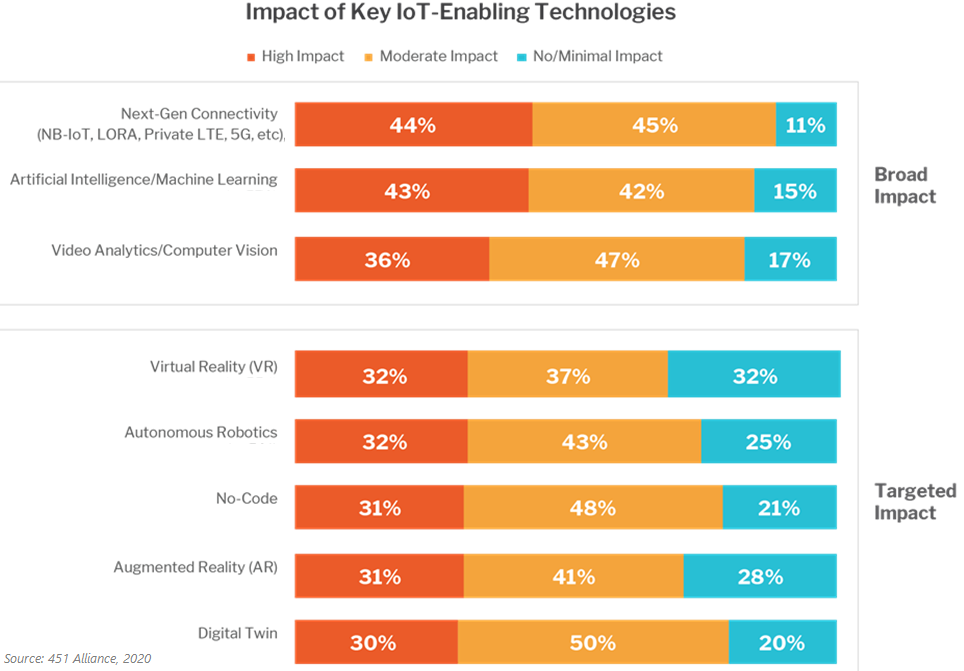 Why is Next-Gen the top pick for OT enablement?
Unlike AI overlords, next-gen connectivity's takeover is poised to happen soon.
More than half (52.9%) of OT professionals whose organizations don't already use next-gen connectivity expect to be using it within two years.
This potential for short-term growth is much larger than AI/ML (26.7%), virtual reality (26%) and augmented reality (26.5%).
The key factors driving adoption of next-gen connectivity are improved data insight/application functionality, acquiring more/better IoT data, and cutting costs.

While 46.1% of OT professionals think adopting next-gen connectivity will help their organizations save money, the top barriers are also financial – namely the high cost of deployment and lack thereof.
It will take an investment for organizations to make next-gen connectivity a reality for them, but OT professionals agree that it's not a matter of if they will need to do it, but when.
---
Want insights on IoT trends delivered to your inbox? Join the 451 Alliance.