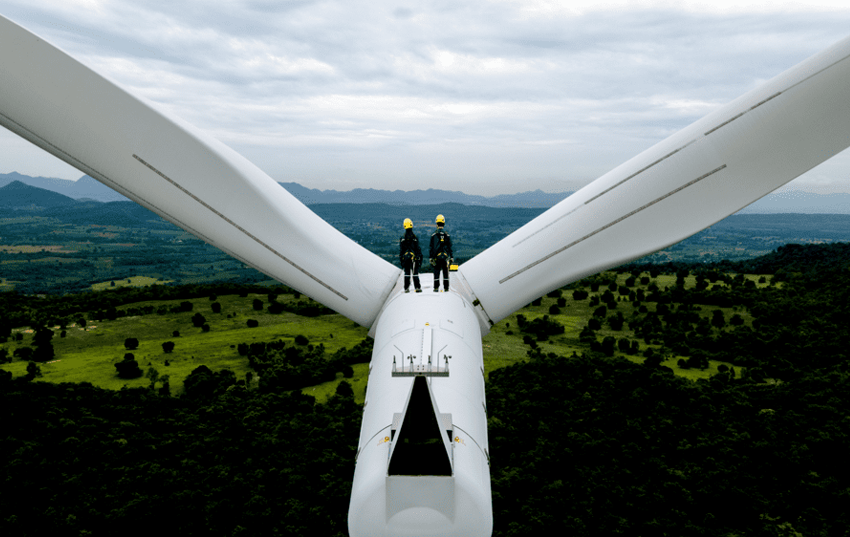 In pushing toward electrification, we are running into the limits of what the power grid can provide. According to many utilities, one of the key obstacles is the ability to see what is happening behind the meter. To create a smart grid, utilities need to interact with what is happening behind the meter to balance demand and supply. A new industry alliance, the Trusted Energy Interoperability Alliance (TEIA), aims to address that challenge by launching an open-standard-based initiative to allow secure interaction with devices across different players in the energy value chain.
The Take
In a previous report, we described how the smart grid would need to evolve into a sentient grid with the ability to interact with devices behind the meter — not only to predict consumption but also to interact with the devices behind the meter. For example, using a battery storage system as part of its frequency reserve program to address the challenge of growing demand and maintaining grid stability. As technology evolves, a multitude of startups and initiatives have jumped at the challenge, but many failed through lack of regulation and interoperability. TEIA proposes a drastically different approach by bypassing the smart metering infrastructure and focusing on the less-regulated digital communication on the device itself. With several major players in the energy industry putting their weight behind the initiative, it has the opportunity to gain enough critical mass to get the vendor ecosystem moving toward new standards.
Context
The founding members of the Trusted Energy Interoperability Alliance are energy companies E.ON SE, Origin Energy Ltd. and JERA, and digital rights management specialist Intertrust Technologies.
E.ON was established in 2000 with headquarters in Essen, Germany. It reports a total revenue for 2022 of €115 billion. It has several foreign subsidiaries across Europe, such as Eon UK and Innogy. E.ON is among the largest operators of energy networks and energy infrastructure in Europe (with roughly 1.6 million kilometers of energy infrastructure and 900,000 distributed energy resources under management) and provides power to roughly 48 million customers.
Origin Energy has headquarters in Sydney, and was also established in 2000. It reports revenue of A$12 billion. The company is considered a tier 1 electricity provider in Australia, holding over 10% of market share in the region. The company serves about 4.2 million customers across residential, commercial and heavy industries. It also operates the largest coal-fired powerplant in Australia, the 2,880-MW Eraring power station in the Lake Macquarie plant, New South Wales.
JERA was established in 2015 as an equal joint venture of two major Japanese electric power companies, TEPCO Fuel & Power and Chubu Electric Power Company Inc., and produces about 30% of all electricity in Japan. The company reports a total revenue of ¥4.4 trillion ($31.62 billion) for fiscal year 2021.
Intertrust Technologies was founded in 1990 and initially focused on protecting digital content for media distribution; since then it has diversified the company strategy from digital rights management to develop a public key infrastructure in 2007, and more recently a trusted data exchange. With the wider offering, the company now serves media, telecom, automotive, manufacturing, and power and utilities. As part of its expansion in the energy sector, Intertrust launched its Intertrust platform (initially branded Modulus) to enable secure data exchange between utilities, distributed energy resource asset owners and insurance companies; more recently, it launched its Smart Home as a Service platform to enable data exchange between devices and utilities.
The TEIA promotes an open standards ecosystem for all companies and organizations in the digital energy ecosystem — from energy providers, energy traders and smart home device manufacturers to vendors and other companies in the energy value chain. It does not intend to compete with the vendor landscape. However, traditional players in the utility market, such as ABB Ltd., Eaton Corporation PLC, GE Co., Schneider Electric SE and Siemens AG — and especially smart meter vendors like Exelon Corp., Honeywell International Inc., Itron Inc., Landys + Gyr Group AG and Sensus (part of Xylem) — may feel a form of competition and pressure to open their ecosystems to create interoperability.
Details
The term "smart grid" was introduced at the turn of the century when the first smart meters were introduced. These intelligent meters offered utilities the ability to remotely read power consumption. Automated meter reading (AMR) was an improvement and a cost saver — inspectors were no longer required to go door to door canvasing for consumption numbers, and meter readings could be collected on the fly; however, it still needed personnel in proximity.
The next-generation smart meters belong to the advanced metering infrastructure (AMI), which is an integrated suite of meters and a connectivity network to automatically transmit the data to the utility. AMR and AMI have become the primary tools for utilities to have an accurate view of the power demand side.
While some countries have a high penetration of smart metering infrastructure, sometimes as high as 90%, others trail, often due to privacy concerns over consumption patterns shared with utilities. However, AMI has its limitations because it does not have predictive or interactive capabilities. Multiple utilities have indicated in research panels and briefings that they lack behind-the-meter visibility, which is necessary to predict demand. Behind-the-meter visibility would give utilities insight into, for example, power generation capacity through solar photovoltaic panels and power storage capacity through home battery storage systems to predict the power demand side.
The TEIA has been established to address this visibility challenge on the notion that we cannot use 30-year-old technology to solve the challenges of the future. Despite all the technological innovation in the energy sector, the introduction of smart sensors across the grid infrastructure, and the rapidly increasing use of AI/ML and digital twin technology, the TEIA says that the traditional industry suppliers are now offering software-based solutions to do exactly the same as hardware solutions did previously, and are not moving beyond the limitations of the smart metering infrastructure. This may be, in part, due to the tight regulations of the energy markets that often prevent utilities from piloting new technologies or business models. For instance, utilities can deploy solutions only for their entire customer base, and not pilot technologies on a small scale because it would create inequality, or a lack of regulation that offers utilities the ability to pay consumers for storing energy.
While the power business is highly regulated, digital communication is not, and that is where the TEIA sees an opportunity to revolutionize the future of energy to extend visibility beyond the grid edge. Devices behind the meter often have more intelligence than the meter itself and if this data can be aggregated and analyzed, it can ultimately become the sentient edge Infrastructure that utilities would need to predict power demand more accurately. To the TEIA, this is not a technological challenge but one of data sovereignty and data privacy, which cannot be solved by smart meters but by directly and securely interacting with the devices behind the meter.
The TEIA aims to create standards for secure interoperability between smart home devices and utilities across the entire value chain. This not only encompasses smart home devices, but also edge energy systems and devices for both commercial and residential use cases, including renewable generation and storage. According to the TEIA, standardizing security formats, application interfaces, and compliance requirements for energy IoT hardware and software is crucial to create a level playing field that addresses common challenges these standards ultimately lead to interoperability of devices from competing manufacturers and prevent vendor lock-in. Standards also bring clarity to intellectual property matters as value chains evolve from proprietary solutions to stack compositions with multiple component suppliers. Ultimately, this leads to lower operating costs for all stakeholders and translates into savings for energy consumers.
---
Want insights on Infosec trends delivered to your inbox? Join the 451 Alliance.