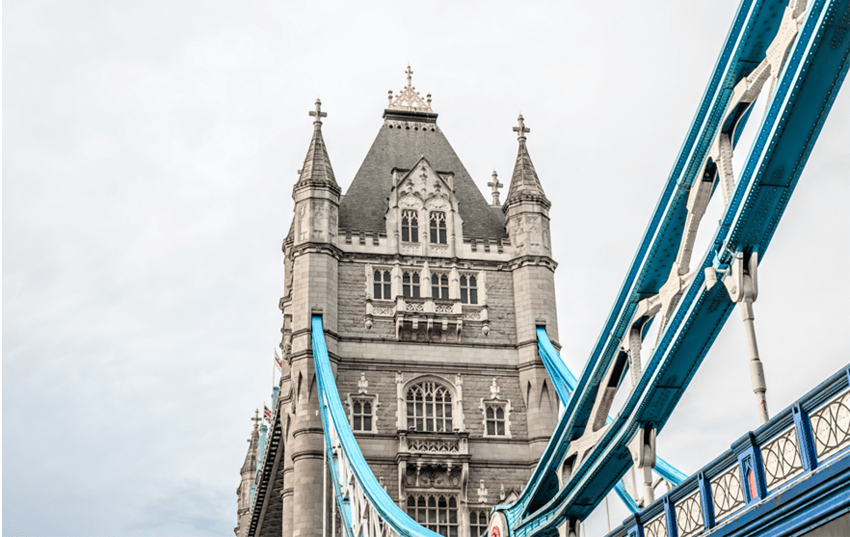 London's datacenter market stands out as the largest in Europe and one of the largest in the world. The city saw the early days of its datacenter industry thrive from mainly local enterprise demand, and has now grown to be a diverse melting pot of customers, seeing activity across multiple segments: enterprise, carrier, content, hyperscaler, information technology (IT) service and more.
In recent years, London's wholesale datacenter industry has seen notable growth, with hyperscalers generally being uninterested in building their own infrastructure in the city, due to high build costs and challenges finding large amounts of land or power.
The current outlook
As was the case the in other major European markets, London has seen strong demand from the wholesale and enterprise sides account for most, if not all, datacenter supply that is coming online. Some industry players have gone on a land grab across the greater London area, particularly in well-connected areas such as Slough, while others have looked to develop sites in new locations for the industry, such as Dagenham.
The market faces a shortage of suitable land, with datacenter providers often competing with each other, as well as private equity and other investors, to secure land in desirable locations. This is further complicated by the city's many historical sites requiring preservation, making renovations and retrofitting processes difficult, particularly in more central locations.
Providers are then looking to build in new areas, often speculatively, which could lead to an unexpected oversupply problem if customers are not interested in taking up space at those sites.
Market history
London is home to some of the most technologically advanced enterprises in the world, and organizations are typically quick to adopt new technologies. This benefits the local datacenter market, both directly with organizations looking to take up space in datacenters and indirectly by dealing with IT service providers, which themselves take up space in colocation facilities.
In addition, most enterprises find it critical that colocation and IT service providers offer connectivity and access to global markets, with carrier choices also impacting many enterprises' provider selections in their digital transformation journeys.
On the wholesale side, IT providers and hyperscalers have been growing thanks to enterprise demand, and require large amounts of datacenter capacity for their infrastructure. In addition to enterprise demand, the local cloud sector has seen a fair number of deals from government agencies. Cloud providers like IBM, Google, AWS, and Microsoft all have recently signed deals with the UK government.
Trends like the rapid adoption of artificial intelligence (AI), internet of things (IoT) and data analytics have also been driving datacenter demand in the London market. Those new technologies often mean organizations will look to store and process more data, typically in central locations to access infrastructure suitable for computation in the public cloud. This type of infrastructure often requires high-density colocation space that might be beyond the typical capabilities of an enterprise-owned space, further driving demand for third-party colocation, as well as public or private cloud solutions.
We forecast the London market will continue to grow; however, concerns relating to power and land availability could curtail some of the market's growth potential in the long-run. Workloads that are not latency-sensitive or subject to data sovereignty restrictions could move to other markets, such as Milan, Madrid, Warsaw and the Nordics.
Supply overview
London's datacenter market is currently home to over 7.3 million square feet and 1,100 MW of datacenter supply, 83% of which is utilized on average (a relatively high utilization rate, highlighting supply constraint issues). We expect as much as 1,000 MW of capacity to come online in the market by 2027, if providers can obtain the necessary power and land to pursue their planned expansions.
Between 2017 and 2022, our estimates indicate the market saw a compound annual growth rate of 10%. For the 2022 to 2027 period, that CAGR could rise to 14% if the planned large-scale projects are fully realized.
The London market has seen a high number of new builds in recent months. Providers CyrusOne, NTT Global Data Centers, VIRTUS Data Centres and Kao Data opened or expanded datacenter sites in the last 18 months.
In addition, new builds are on the horizon, with names like Iron Mountain, Global Technical Realty, Segro, CyrusOne, Colt Data Centres, CloudHQ, Vantage Data Centres, Echelon and Digital Reef all having planned developments for the market on different phases of development. Some of the projects, however, could be impacted by power supply issues.
---
Want insights on datacenter trends delivered to your inbox? Join the 451 Alliance.