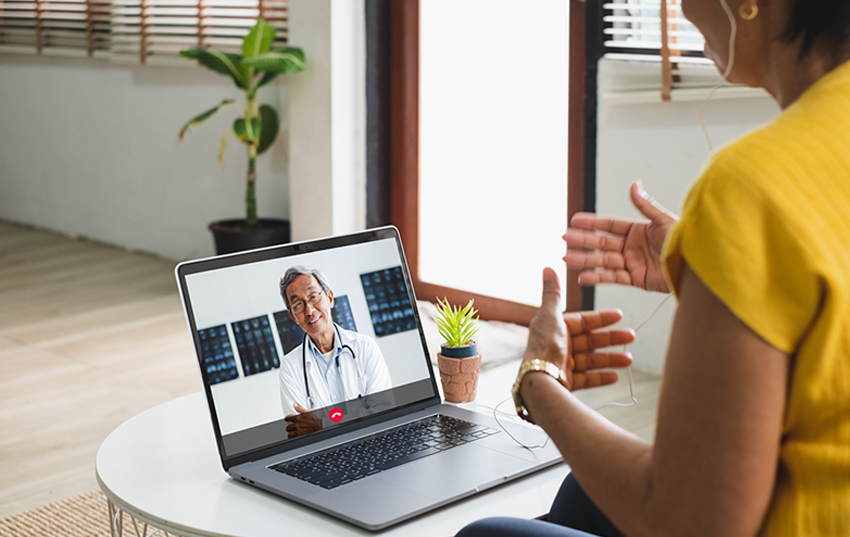 Among the many sectors affected by the coronavirus (COVID-19), healthcare had one of the most severe impacts from the unprecedented circumstances of the pandemic. With hospitals becoming cause for much concern and facing logistical challenges, technology has emerged as a tool in the process of adapting and optimizing health services in the 'new normal.'
According to 451 Research's senior research analyst Brian O'Rourke, Internet of Things (IoT) technology plays a crucial role in helping reduce capacity and exposure in hospital settings. The adoption of telehealth as a remote care alternative provides business opportunities for both device makers and platform providers alike, while keeping vulnerable populations away from physical interaction that could be dangerous.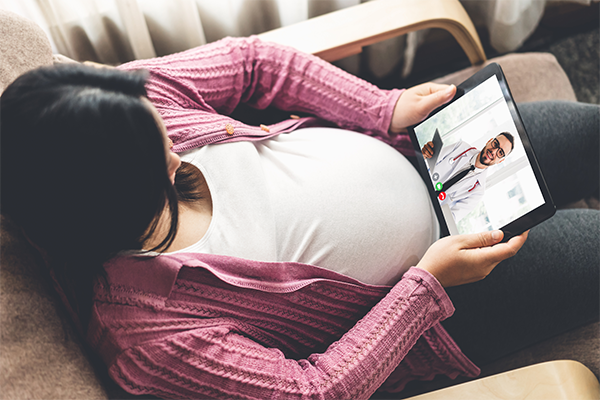 IoT Enables Hospitals to Provide Healthcare at Home
Benefits of IoT in healthcare
Medical IoT refers to sensors, electronics and communications technologies allowing for network connectivity to a device. This technology is currently used by multiple devices in hospitals, from vital signs monitoring to diagnostic imaging devices and even beds.
For a long time, 'big iron,' expensive machinery such as CAT scanners and MRI equipment, have used IoT for many purposes. Similarly, after the 2009 American Recovery and Reinvestment Act (ARRA), vital signs monitoring also transitioned to an automated, digital process, which is becoming increasingly integrated with the hospital network through IoT. IoT technology offers several advantages in the context of vital signs monitoring. More specifically, around decreasing the risk of spreading disease by including more frequent monitoring and fewer routine interactions with hospital staff.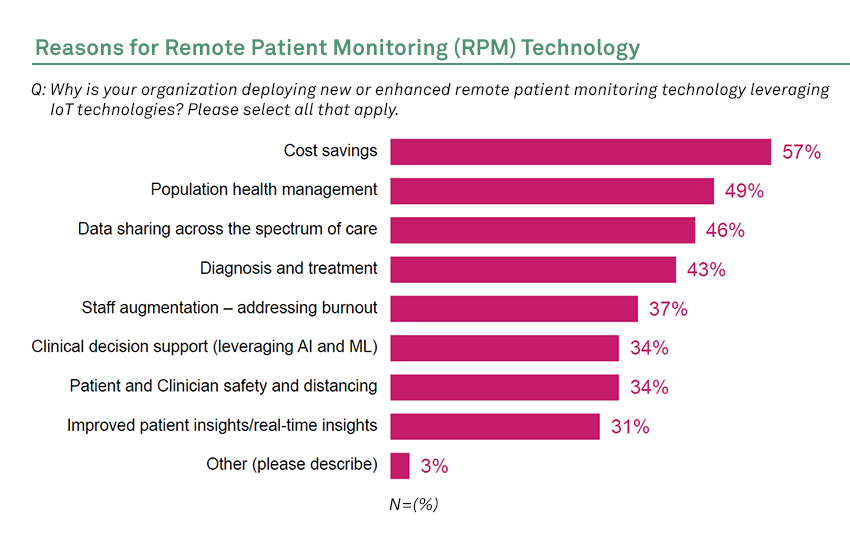 In addition, IoT allows hospitals to improve the monitoring of their own assets, from higher-cost items to everyday supplies, such as chemicals and syringes. RFID tags and readers facilitate the tracking and optimization of those assets.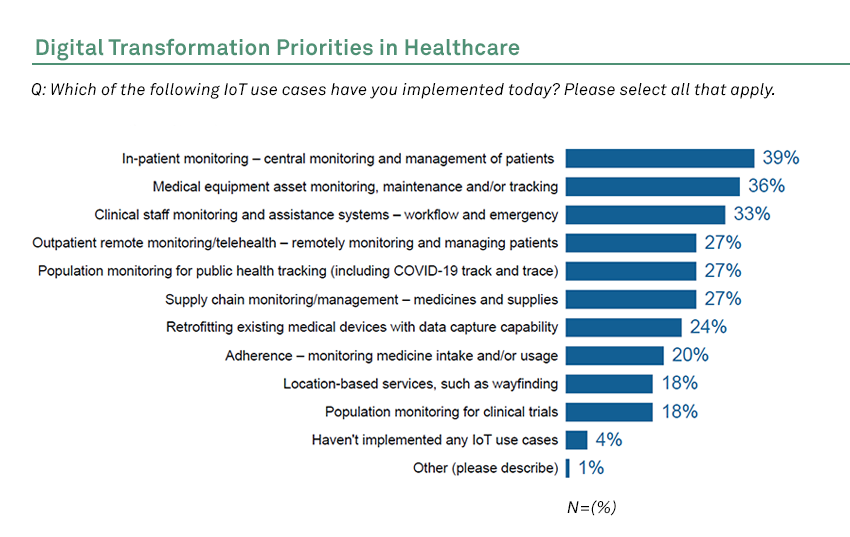 IoT is also cost-effective. According to a study conducted by 451 Research that surveyed medical operations technology (OT) professionals, respondents held a very positive view of the return on investment for IoT projects, including 46% for asset monitoring, 44% for outpatient remote monitoring and 40% for inpatient monitoring.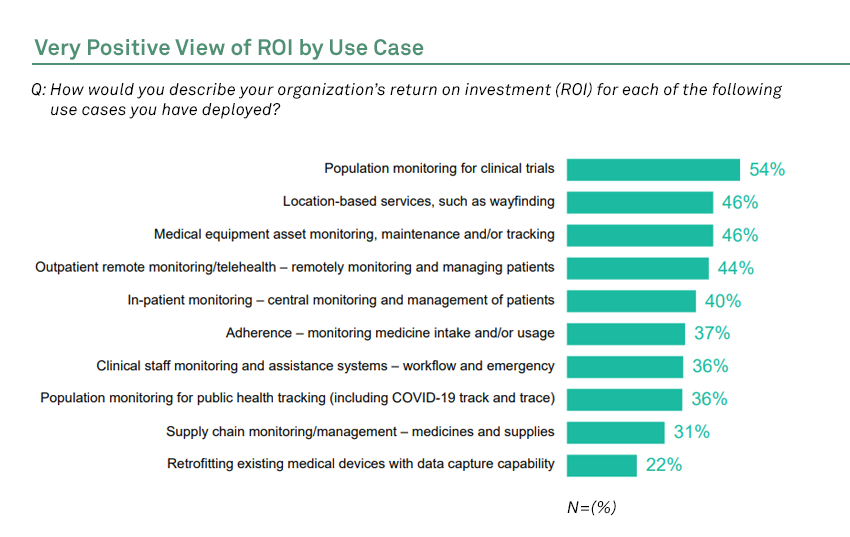 Outside hospital walls
IoT is also outside hospital walls: nearly three-fourths of medical OT professionals indicated that they are extending electronic health records to be better suited for remote monitoring of patients.
Telehealth is growing in popularity, allowing patients to consult with doctors from their own homes and providers to look after more patients without compromising the quality of their care. The increase in the adoption of telehealth practices came about recently, due mostly to the COVID-19 outbreak, which required that some patients be monitored at a distance to avoid overcrowding hospitals.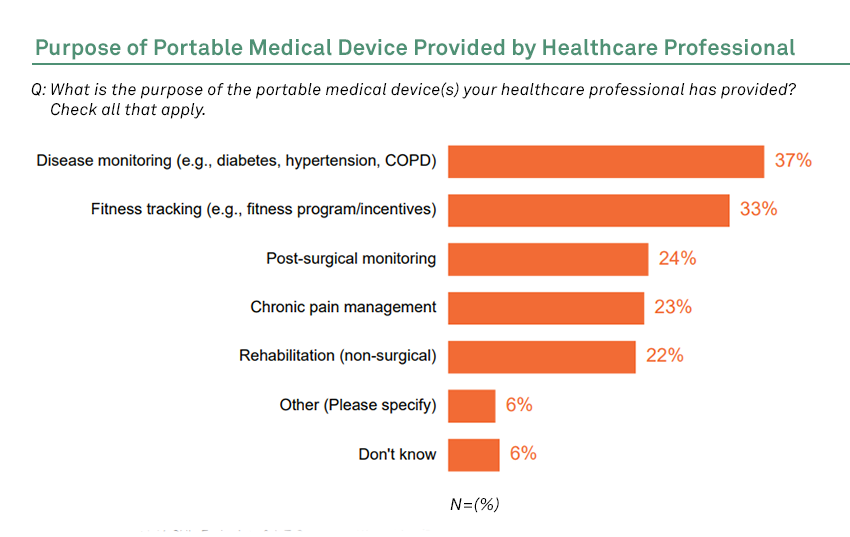 The pandemic served as the spark needed to bolster the use of telehealth. In 2020, government incentives made it so that telemedicine services were reimbursed at the same rate as their in-person alternative under Medicare. The Food and Drug Administration (FDA) also approved the extended use of remote diagnostic devices, looking to reduce the need for hospital visits. The regulations affect patients of all ages, but also served to keep the elderly, the most vulnerable to COVID-19, away from hospitals as much as possible.
At home, medical IoT can take on two different forms: telemedicine and IoT-connected devices. Telemedicine is the virtual, two-way conversation with providers via a personal device using a wireless network and can be visual or audio-only. IoT-connected devices are those that send patients' vital signs to the cloud for healthcare providers to access. Telehealth is typically used more frequently to monitor patients with chronic illnesses or those recently released from hospital care.
IoT has become virtually ubiquitous in the hospital setting and, due to healthcare industry concerns with the COVID-19 outbreak, has also played a key role in remote patient monitoring going forward. Looking ahead, it could change how providers interact with patients entirely: it will be commonly used in hospitals to further optimize processes and move patients out as soon as possible, while at home it will by its nature provide a strictly virtual experience. Thus, one has to wonder: could IoT be erasing the personal touch so crucial to medical care?
---
Want insights on business technology trends delivered to your inbox? Join the 451 Alliance.