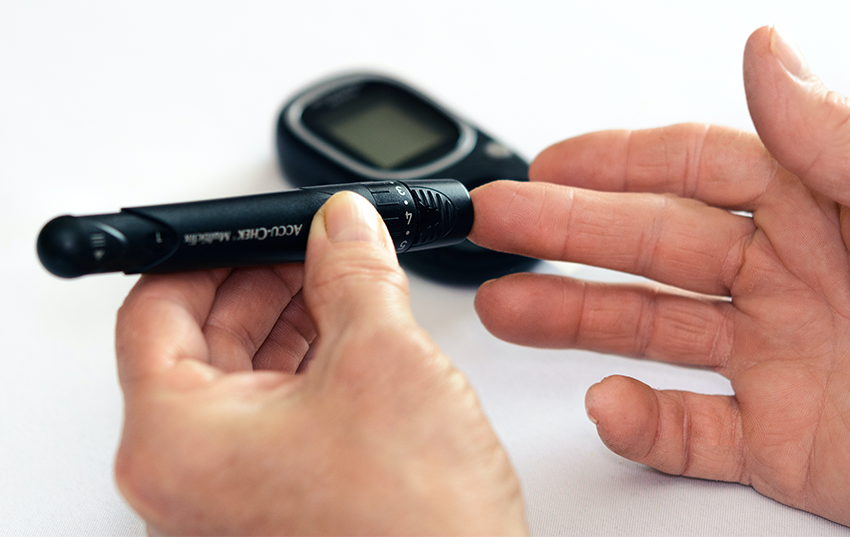 From fitness monitors to smartwatches, health tracking and monitoring has become a key driving force behind adoption of wearable devices. Health functionality offers use cases that consumers can clearly understand, while also being relevant to a wide array of potential users. The increased penetration of these devices is reshaping the concept of individual health monitoring, and has coincided with broader societal interest in healthier living.
Many of the functionalities built into smartwatches are starting to mirror the kinds of diagnostic tests healthcare providers routinely perform during office visits. In effect, they're illustrating the potential for a shift toward greater remote patient monitoring. And for their part, consumers appear to be willing to participate in this shift, as the survey shows a slight uptick in the number of respondents using dedicated health monitors.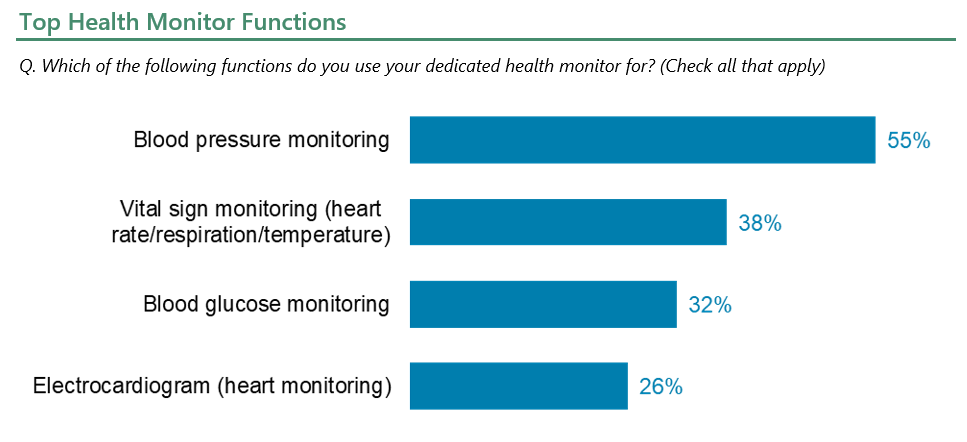 The most common use cases for these devices includes blood pressure monitoring (55%), vital sign monitoring (38%), blood glucose monitoring (32%) and electrocardiograms (26%). Dedicated consumer health devices like blood pressure monitors and glucose meters have been around for decades. The difference between these and newer wearable devices is that their functionality allows for continuous monitoring and data syncing. As an example, wearable insulin pumps use real-time data to automatically regulate the patient's blood sugar levels.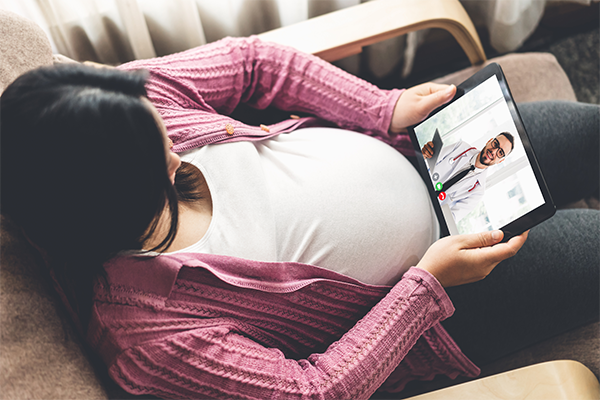 IoT Enables Hospitals to Provide Healthcare at Home
This market potentially has years of growth ahead of it, since only 11% of respondents said they were prescribed a portable medical device by a healthcare professional within that last 12 months. Unsurprisingly, the number one reason for these prescriptions was disease monitoring (39%). Looking at the other top choices shows the wide variety of use cases for these kinds of devices: fitness tracking (35%), post-surgical monitoring (28%), nonsurgical rehabilitation (26%) and chronic pain management (25%).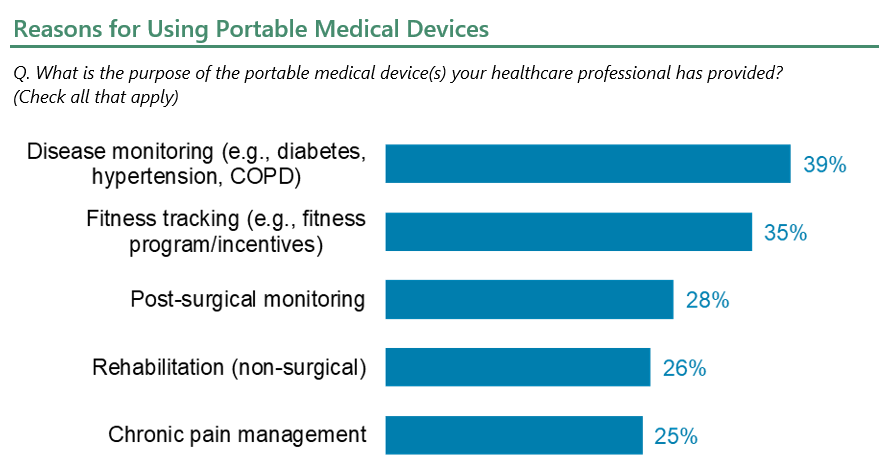 Applications for dedicated health devices have the potential to go well beyond consumers' current conceptualizations of more popular health-enabled wearable devices, such as fitness trackers and smartwatches, enabling new levels of care through expanded remote patient monitoring programs.
---
Want insights on healthcare technology delivered to your inbox? Join the 451 Alliance.