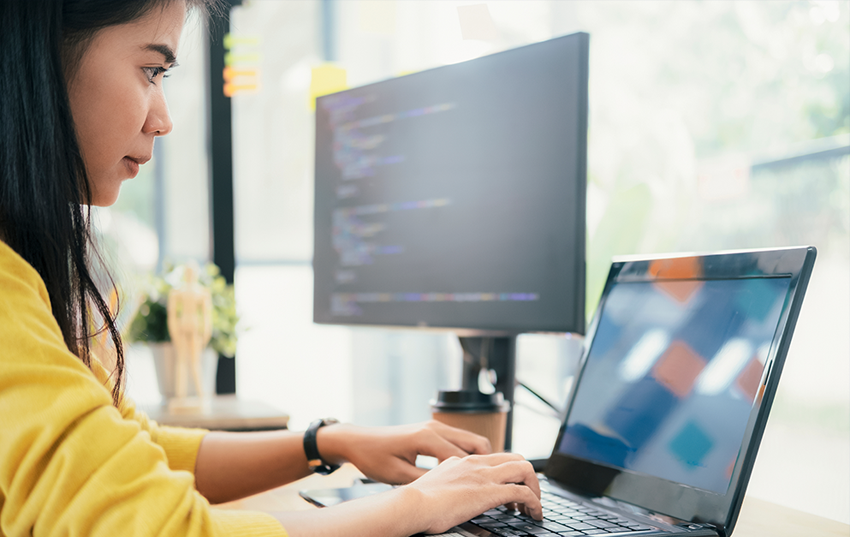 The center of gravity in business software tools has long been moving from niche point offerings to more converged business application systems — a shift we initially termed systems of delivery. The basic premise is threefold: First, the rigid technology silos teams now work across are the main obstacle to the more agile operating models that organizations see as the path to greater business resilience; second, more synthesis of information, data, workflows and people across those silos is needed, and the APIs connecting niche apps alone will not provide that synthesis; and finally, new kinds of enterprise platforms are emerging as a result.
This is spurring significant consolidation, marking the start of a second era for SaaS. In this two-part report, we explore how consolidation is happening across different domains, pointing to a radically reconstituted future for business applications. In part 2, we focus on enterprise management, work management and business communications technologies. In case you missed it, part 1 was sent to Alliance members in the May 26 edition of this newsletter.
The Take
The reason this wave of consolidation matters says something significant about both the demand and supply sides of the business application landscape — as digital transformation matures, it becomes less about the technology per se and more about how technology is supporting new ways for organizations to structure, organize and operate. Companies want to reduce blind spots in their strategies, align their planning with increased speed of execution and build a culture of operational resilience. This requires more data-driven intelligence, democratized automation and cross-functional collaborations. Inexorably, that means more consolidation in the technologies underpinning those things.
Context
The industry is used to talking about a wide landscape of point products — thousands of niche marketing technology vendors, for example — but the future will require a better understanding of these new platforms and the ecosystems of niche tools around them. We examine what those new consolidated platform stacks are beginning to look like, as well as how we view the business application landscape as a whole (see figure below).
Enterprise management
One of the things the pandemic highlighted was that many businesses had not considered how they align their organizational strategy, planning, goals and execution. For many companies, silos across workforces are pervasive, friction in work and disengagement among employees is a problem, and remote working poses all kinds of operational and cultural challenges. This has created tailwinds for connecting the macro and micro of work.
Key vendors on the supply side are beginning to emphasize strategic portfolio management (SPM) to describe what success looks like, understand current and future architectures and business capabilities, and align different stakeholders to get there. New approaches to enterprise architecture and value stream management (VSM) help align technologies with business capabilities and goals. Project and portfolio management (PPM) crystallize that alignment in project designs and portfolio management practices. Corporate performance management (CPM) is also beginning to be plugged into business planning and work management tools, with the goal of improving decision-making by extending financial planning into business domains like marketing, sales, supply chains and human resources.
Planview is the best example of consolidation, having built up its own portfolio of agile planning, PPM, CWM and VSM capabilities. ServiceNow rebranded its ITBM suite to SPM so that it can go beyond IT project management offices (PMOs) and bring into the same conversation portfolio managers, enterprise architects, business managers, service and product owners, and enterprise PMOs, along with strategy realization offices. Workday's Enterprise Management Cloud brings HR, planning and financial management together. Other examples of vendors consolidating new enterprise management stacks include Software AG, Digital.ai, Broadcom and Atlassian. Examples among smaller vendors include Tempo, LeanIX and UMT360.
Work management
The collaborative work management (CWM) category has had a good run in recent years as one of the most dynamic productivity and collaboration software markets. The category has hoovered up teamwork and project scenarios, where for a long time only sub-optimal alternatives existed. That success has helped spur other productivity market challengers and pulled some of the largest software companies into the category through M&A.
Vendors like Smartsheet, Monday.com, Wrike, ClickUp and Asana have been consolidating into new kinds of platforms for more than a decade. The category has moved from task management for individuals and small teams to more comprehensively supporting larger teams and divisions with more functionally specific offerings — commonly for project management teams and marketing departments. A growing number of enterprises are also standardizing on their platform of choice and beginning to deploy CWM organization-wide as part of large-scale transformation, change management and automation initiatives. These bigger enterprise deals are driving much of the leading vendors' growth.
The intent to move up the stack into more strategic project management and planning use cases edges CWM closer to some of the enterprise management vendors, as they look at moving down the stack into work management areas. Planview is a good example, with a wide suite stretching from work management to agile planning and strategic portfolio management. Atlassian is another example, with its Jira Align planning tool, core Jira Software product, newer Jira Work Management and Product Discovery tools, and existing Confluence and Trello.
The category is also pushing into areas where there are existing tools such as digital asset management, OKRs, collaboration and no-code application development. Adobe Inc. is an example of financial management, work management and planning coming together via an integration between its own Workfront platform and CPM vendor Anaplan. Notion, Coda and Canva are vendors combining work management and content creation capabilities, aiming to challenge Microsoft Corp. and Google suites. Work management tools, such as Productboard, InVision and Adobe's Figma, are also attempting to bring product, design and engineering teams into closer direct collaboration.
Business communications
Business communications is transitioning away from the siloed, one-size-fits-all product categories that prevailed over the past 20 years and shifting into flexible offerings enabling real-time, communications-enabled workflows. Programmability and digital engagement play a key role in this transition, with vendors increasingly relying on a platform-based approach — taking a cue from communications platform as a service (CPaaS).
Numerous product updates from key industry players in 2022 show how segments such as CRM, unified communications, contact center, CPaaS and marketing communications are increasingly overlapping. Customer-interfacing communications include Google Cloud's Contact Center AI Platform, which uses CRM integration to unify sales, marketing and support teams around data across the customer journey. Microsoft's Digital Contact Center Platform builds on the company's CRM Dynamics 365. Salesforce Inc.'s Contact Center product includes artificial intelligence and automation capabilities aimed at improving the agent and customer experience. Tata Communications Ltd. launched DIGO, a cloud-based platform that brings together CPaaS, contact center as a service and unified communications as a service.
The trend also extends to employee communications and collaboration. The latest release of Zoho Workplace introduced new unified communications capabilities, including a full phone system integrated within team collaboration app Zoho Cliq and web-conferencing app Zoho Meeting, and strengthened collaboration technologies that provide easier communication across channels. Google Cloud introduced numerous updates featuring embedded real-time collaboration, with features that enable users to communicate over video while collaborating on a document, spreadsheet or slide presentation. Microsoft introduced numerous updates over the past two years, including embedded communications in Excel and Dynamics 365, programmable capabilities for Microsoft Teams, and tools such as Loop, a stand-alone collaboration and project management app.
Conclusion
The first 20 years of SaaS had a profound impact on the business applications landscape. It disaggregated traditional business applications and offered up many new options for how work can be done. With what is often called a "Cambrian explosion" of SaaS apps, however, has come the challenge of many more application silos. Solving that challenge is where SaaS is now focused, with new kinds of consolidated business systems attempting to remove those silos, providing more seamless data-driven intelligence, automated workflows and more productive collaboration.
The "best of breed" battle is now one of "best of suites," across which vendors are focused on striking the balance between modularity and deep integrations to support customers in their adoption. We believe this is the beginning of that era, but like the consolidating stacks of technology we outline here, the shape of some of those big new application domains can be seen. In subsequent research, we will chart this journey, and provide more clarity into this second era of SaaS.
---
Want insights on workforce productivity and collaboration trends delivered to your inbox? Join the 451 Alliance.