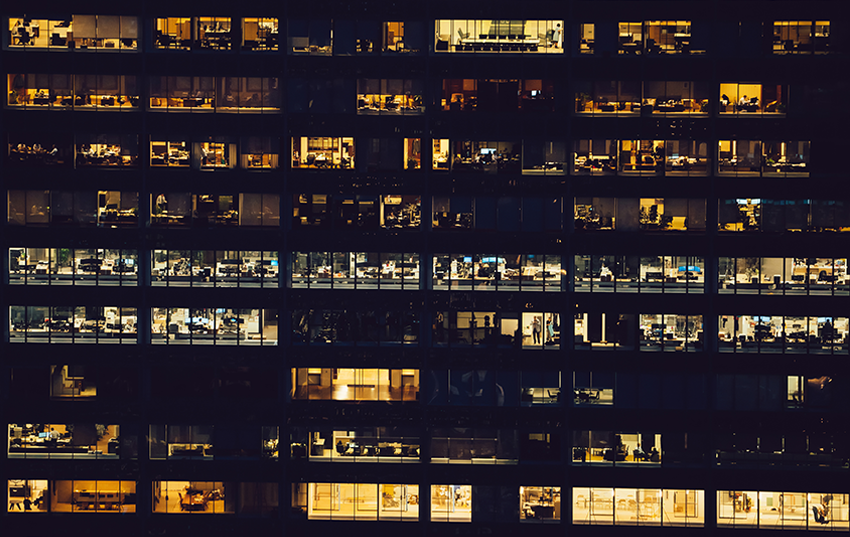 As cloud hyperscalers compete for the public sector, the Amazon Web Services Partner Network has announced its smart city competency partner program.
The program is dedicated to elevating the profiles of smaller technology specialists to the breadth of public sector clients AWS serves. As public sector entities navigate the digital transformation of their city services and operations — from waste networks to smart lighting services — AWS hopes to act as a conduit between competent partners and forward-looking cities and municipalities. No use case is off limits, with startups and legacy players developing and updating smart city applications frequently to align with various geographic priorities. Representatives shared that disaster management and weather preparedness were among the use cases generating recent interest.
The announcement comes on the heels of Microsoft Corp. unveiling its Cloud for Sovereignty, an environment dedicated to meeting the strict requirements of public sector partners, with a focus on data residency, sovereign controls and transparency. In June, Google Cloud announced Google Public Sector, a new division devoted to federal, state and local governments, alongside universities, and the acceleration of their digital transformations. Google will also roll out its own public sector partner program.
The take
As governments migrate city services and operations to the cloud, AWS hopes to offer its customers value-added recommendations for technology partners across the smart city ecosystem. AWS' public sector partner program is the latest in its set of offerings dedicated to serving and educating public sector clients, simplifying the job for resource-strapped cities and municipalities looking to deploy projects that are interoperable with existing cloud infrastructure. AWS has stepped up to an enabling role in the digital transformation of cities — from the company's government transformation team informing elected officials and chief information officers on smart city strategy, to the AWS sustainable cities accelerator.
The partner program should not only elevate the profiles of the startups and companies with competencies, but should also extend AWS' offering when working with cities by connecting public sector clients' partners in a variety of smart city use cases, including smart waste management, city services and wastewater management. Competition between hyperscalers over best-in-class smart city or public sector competency partners is good news for startups and legacy players, offering a larger surface area of profile acceleration opportunities through partnerships.
Details
AWS announced nine partners in its premier cohort, each serving in one of three distinct categories from which AWS approaches the sector: urban infrastructure, urban development and city governance. Representatives shared that, in addition to a rigorous application process, successful applicants demonstrated alignment with AWS goals of technology that promotes livability, sustainability and inclusiveness. The selected partners serve a global network of public sector clients, including cities, universities and utility providers, and target distinct use cases across the smart city environment.
The process for the initial round of applicants included an open application, where applicants shared four case studies or proof-of-concept projects followed by technical reviews with AWS architects. Competency partners will enjoy visibility on the AWS web page, technical enablement through workshops and access to the AWS smart city partner network. AWS plans to create a network of smart city competency partners, although it is unclear how often applications will be open. Each of the solutions from the premier cohort was built to run using various combinations of AWS cloud products, including Amazon EC2 instances, Amazon S3 storage, AWS IoT Twin Maker, and serverless services like Lambda and Aurora PostgreSQL, among others.
Below are the profiles of the nine partners selected by AWS.
AWS announced partnerships with three companies dedicated to improving traffic and road experiences. Among them, Maryland-based Rekor provides roadway response and automated incident detection. For cities looking to integrate multimodal assets into their transit networks, Paris' Vianova has strengthened planning for micromobility to increase ridership and accessibility for its users. Miovision deploys its remote management offering to improve traffic flows and shorten emergency response times, and is headquartered in Kitchener, Canada.
For smart waste management company, a Kentucky-based specialist was highlighted. Rubicon, a well-known player in the waste management space, deploys AI-enabled software to help cities manage their trash and recycling, saving time and costs associated with pickups and truck rolls.
Two vendors dedicated to energy efficiency made the cut. Canada's FuseForward provides data visibility for energy optimization on university campuses, with a focus on data retention for better insight. Based in India, Kalkitech boosts utilities' operational efficiency using smart metering data from field devices for power, water and gas.
In the city governance bucket, three companies focused on improving city services and operations were selected. India-based Quantela helps improve city operations with its single urban analytics AI platform, which can integrate data from smart lighting and traffic monitoring data streams. Australia's Arq Group deploys a digital twin to improve water network efficiency and increase asset performance. In Indonesia, Elitery has developed a chatbot to respond to citizen inquiries, as well as a machine-learning-enabled, closed-circuit television used to monitor and improve traffic flows.
---
Want insights on cloud computing trends delivered to your inbox? Join the 451 Alliance.