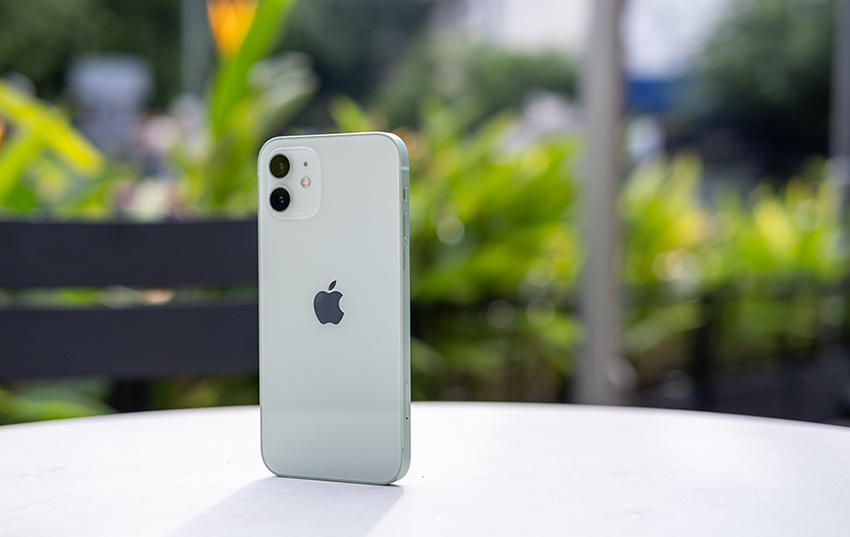 As is customary in the tech world, mobile networking is officially on to the next best thing: 5G. 5G brings several new capabilities, including support for three virtual networks delivered over one physical radio architecture – enhanced mobile broadband, ultra-reliable low-latency communications, and massive IoT.
While the benefits and capabilities of 5G are widely known within the industry, is that the case among the end users who will ultimately purchase and deploy the technology?
451 Alliance studies show consumer knowledge of 5G growing steadily over the past 18 months, from 37% of respondents knowing of 5G's capabilities in Q2 2019 to 47 in the latest quarter, Q3 2020. Meanwhile, the percentage of respondents who indicated they had never heard of 5G has dropped from 11% in Q2 2019 to 6% in Q3 2020.
More than one-third of customers are still not willing to pay extra
When asked how much extra one would be willing to pay per month for 5G, the percentage of respondents who said they would not pay extra has been decreasing incrementally over time, from 45% in Q2 2019 to 38% in Q3 2020. US mobile operators have chosen not to charge more for users that acquire 5G for phones on qualifying plans.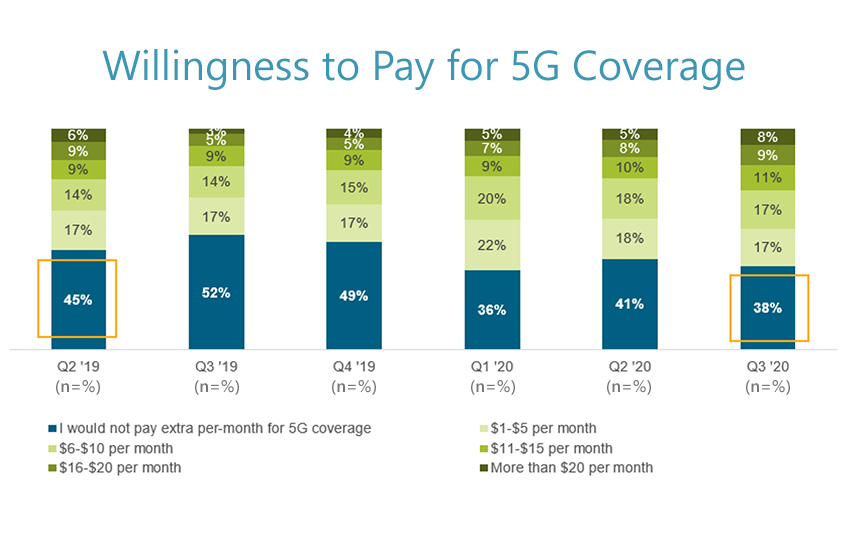 5G's consumer base is certainly not homogenous.
We're discussing 'consumers' here as one entity. But when we break out consumer interest data by age group, there are stark contrasts. Looking at demand drivers for people of different ages, 55% of respondents older than 73 said 'nothing' would motivate them to pursue 5G, while only 14% of Gen Z respondents said the same. This is no surprise – younger generations that grew up with smartphones tend to be more fixated on newer capabilities, making them an easier sell for 5G-related products and services.
These younger generations aren't just investing in 5G to have the latest new technology, though. Gen X and Gen Z have high expectations for the purported benefits of 5G.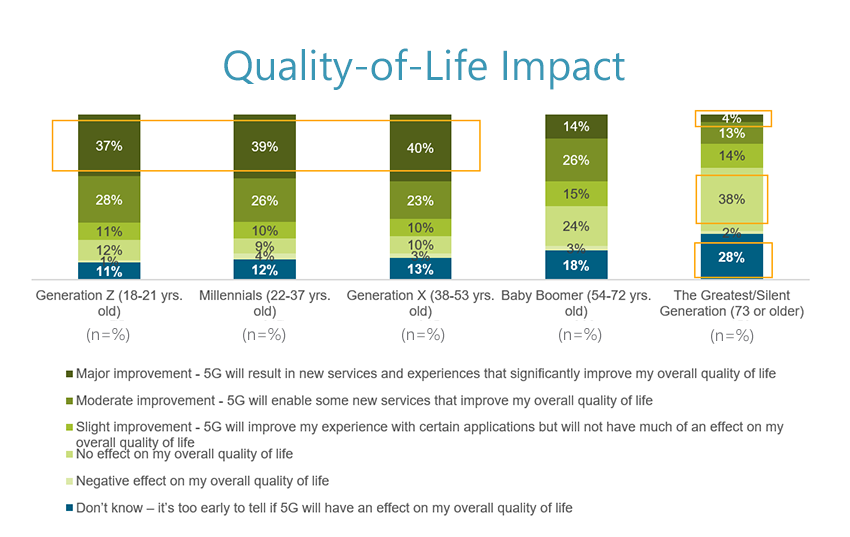 For example, 40% of Gen X respondents said the technology would have a major improvement on their quality of life. This partly speaks to mobile operators' 5G marketing efforts, but this goodwill toward 5G among those most likely to invest early bodes well for its future.
---
Get free research reports on technology trends when you join the 451 Alliance. See if you qualify.