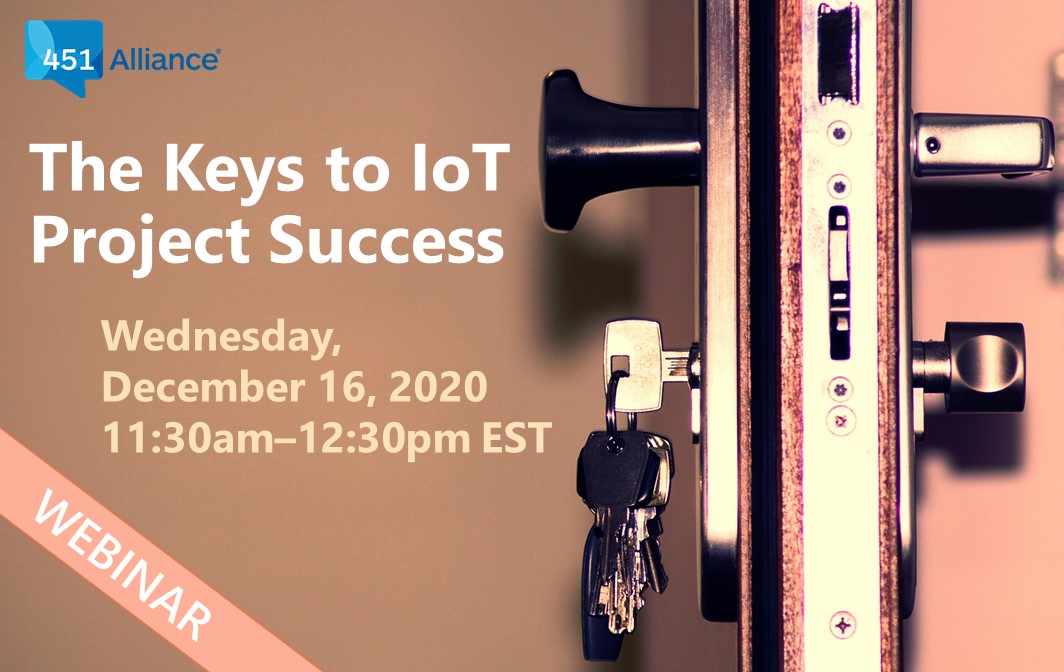 Join us at the upcoming 451 Alliance webinar, The Keys to IoT Project Success, on Wednesday, December 15, 2020, from 11:30am-12:30pm EST.
451 Alliance members will receive the slide deck and a recording following the presentation.
Not a member of the 451 Alliance? Submit an application to join the IT think tank and enjoy invitations to this and future webinars, the slide deck and recording, and unlimited access to our archives.
Apply here to see if you qualify for membership:
Webinar Details
Enterprises are increasingly moving IoT initiatives from the pilot to production stage. What are the best practices to drive enterprise IoT deployments to scale and ensure project success?
Join Rich Karpinski, Senior Research Analyst with 451 Research, as he shares the latest results from the 451 Alliance IoT surveys to help attendees achieve their IoT project goals:
Which industries are seeing the most success with IoT – and for which applications and use cases?
What are the factors driving those success stories – and what are the inhibitors still holding back progress?
What are the most important return on investment (RoI) metrics and key performance indicators (KPIs) being used to track IoT progress?
How are enterprise teams working together to accelerate adoption and time to value?