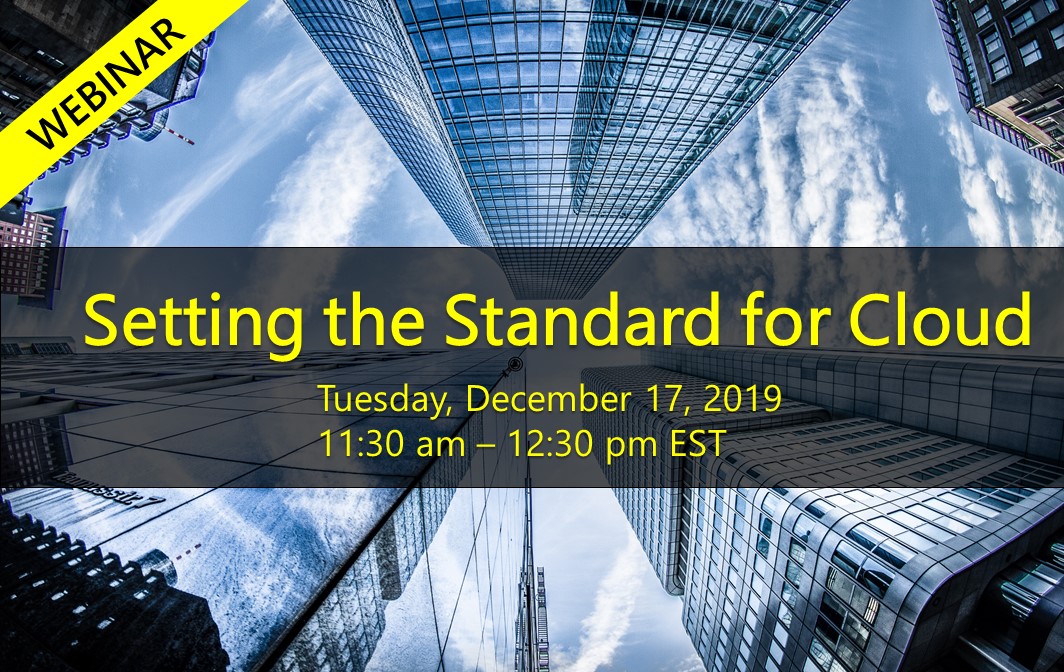 Join us at the upcoming 451 Alliance webinar, Setting the Standard for Cloud, on Tuesday, December, 2019, from 11:30am-12:30pm EST.
451 Alliance members will receive the slide deck and a recording following the presentation.
Not a member of the 451 Alliance? Submit an application to join the IT think tank and enjoy invitations to this and future webinars, the slide deck and recording, and unlimited access to our archives.
Apply here to see if you qualify for membership:
Webinar Details
Cloud platforms are now core pieces of enterprise IT. But their use is complex, with hybrid and multicloud frameworks now the default mode of operating.
Businesses are engaging with a mix of cloud platforms and vendors, engaging in a variety of use cases and pursuing a combination of outcomes. One of the key reasons for using multiple vendors is to access specific platform tools as needed. But identifying the right vendors and tools for the use case is an ongoing challenge for businesses buying cloud.
Join Liam Eagle, Research VP at 451 Research, as he examines the factors that go into these decisions, and reveals insights from the 451 Alliance's comprehensive study of IT decision-makers worldwide to uncover vendor selection priorities and evaluations of individual providers.
In this webinar you will learn about:
Drivers and inhibitors of cloud usage
Which cloud vendors are considered best for which uses
Hybrid strategies, and the factors influencing them
Which additional services are worth paying for