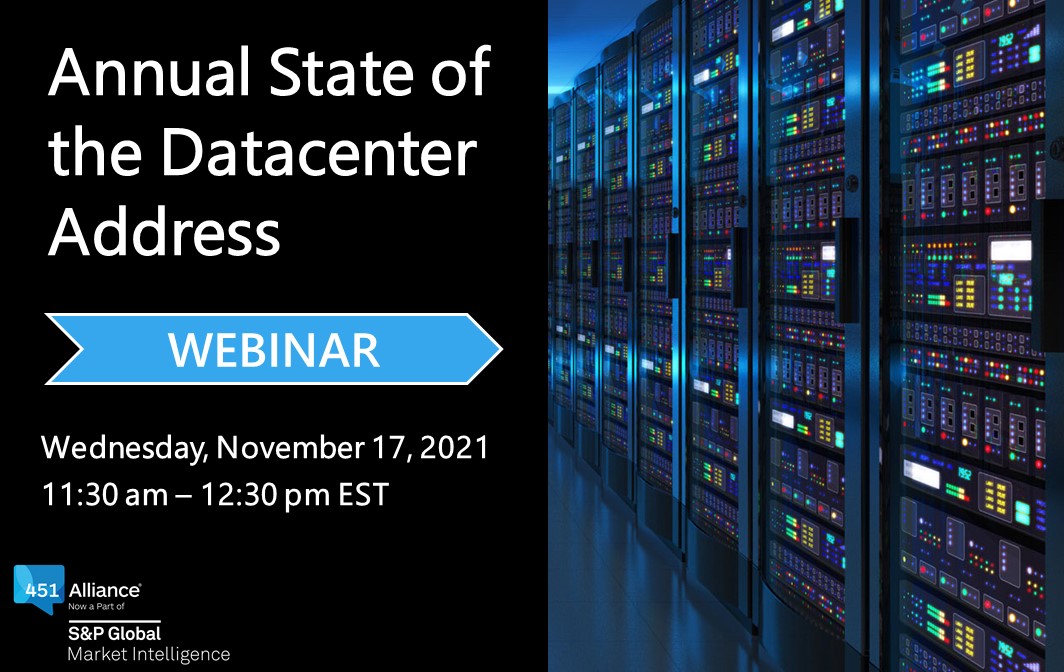 Join us at the upcoming 451 Alliance webinar, Annual State of the Datacenter Address on Wednesday, November 13, 2021 from 11:30 am – 12:30 pm EDT.
451 Alliance members will receive the slide deck and a recording following the presentation.
Not a member of the 451 Alliance? Submit an application to join the IT think tank and enjoy direct access to research insights.
Apply here to see if you qualify for membership:
Webinar Details
With so much emphasis on the public cloud, is there still a place for datacenters (beyond housing the public cloud)?
In our latest 451 Alliance survey on datacenters, we follow workloads from place to place, looking at the 'why' behind the moves, and establish the current norms for things like datacenter sizes and densities.
Join Dan Thompson, Principal Research Analyst at 451 Research, in this live webinar as he presents our research results to answer questions like:
• Where are DCT expansions happening, and why?
• Why do companies choose to leverage colocation, and why not?
• How might sustainability be playing a role in IT hosting decisions today?