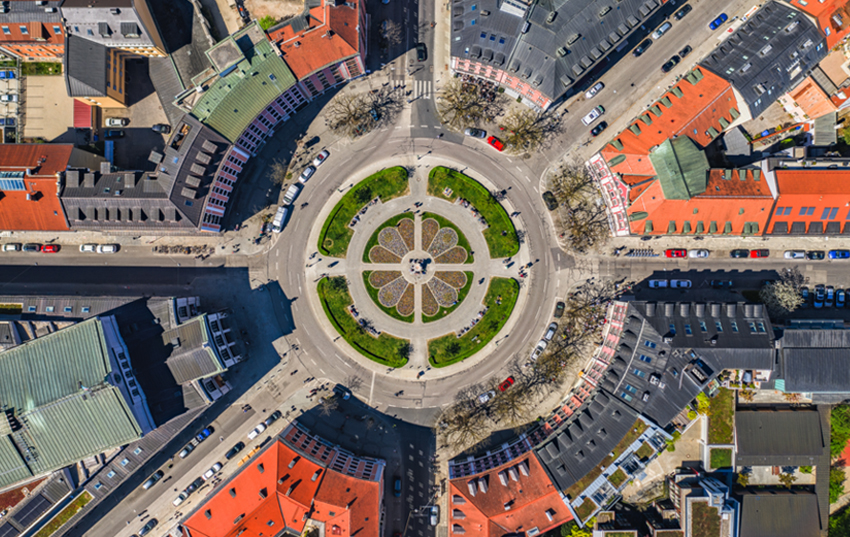 Verizon Communications Inc. sees its 5G network and multi-access edge computing capabilities as a critical engine of future business-to-business/consumer growth. Its public MEC service was launched in 2020, and now includes 19 edge cities in operation covering 75% of its US market. Verizon public MEC services are offered in partnership with Amazon Web Services, branded as AWS Wavelength. Since the launch, Verizon 5G Edge has integrated private networks with the three leading cloud providers' edge offerings: AWS Outposts, which is AWS hardware implemented on-premises at the customer location for local compute and storage; Microsoft Corp.'s Azure Stack Edge, a cloud platform that can be deployed on-premises; and Google Distributed Cloud Edge.
Verizon has been willing to trade the additional investment and engineering required to work with all three hyperscalers as it finds its way, maximizing alignment with enterprise customers that are likely working with at least two of the three. The initial use cases for Verizon's MEC platforms included crowd management in public venues like stadiums and arenas, autonomous checkout in retail, computer vision in the logistics sector, cloud gaming in entertainment, automation, quality assurance in manufacturing, and automated guided vehicles in various industries. Verizon has made some of its early market results available for analysis.
The Take
Verizon has been very aggressive when it comes to investing in the infrastructure and partners required to establish a presence in the edge computing landscape, in addition to working out its role, business model and optimal ecosystem. Verizon's leaders have opted to move quickly to build out coverage ahead of demand and partner widely to ensure that its bases are covered (in the multicloud era), although it has worked most exclusively with AWS thus far for "public" MEC. With 19 Wavelength public MEC points of presence now covering 75% of the US population, it is useful to take stock of where the company is seeing its edge opportunities play out.
Verizon talks extensively about enabling enterprise intelligence as an organizing principal, and public/private MEC and 5G connections make a powerful platform for supporting latency-sensitive, mission-critical applications. For example, Verizon has demonstrated a variety of use cases for its 5G MEC services — from cashierless checkout to facial recognition capabilities that are integrated at the far edge. It has done investment analysis to identify cost savings and potential customer revenue opportunities that will likely be attractive to enterprises in relevant markets. Its MEC presence is currently only in the US, but could expand beyond the borders; however, the prospect of rolling MEC services to other parts of the world may spark data privacy and sovereignty concerns.
Details
At the end of November 2022, Verizon shared examples in which its 5G MEC platforms were supporting digital initiatives via partnerships with AiFi and Live Nation. It included case studies for the pop-up cashierless boutiques it trialed during the Live Nation festival, along with other facial and ticket recognition systems that would speed up festival entry and provide a more enhanced service to the VIP and club members, demonstrating capabilities to maximize revenue while reducing traffic bottlenecks at the festival checkpoints. It claims that by using these technologies, partners were able to demonstrate a 78% growth in transactions, 80% growth in shopping basket size and 139% growth in revenue. At the same time, it says that by using these publicly available systems, it demonstrated a 50% reduction in transaction time and a 67% reduction in staffing costs.
The MEC system has been able to support the following use cases:
Safety and security — using camera recognition systems that can reduce theft and improve worker safety procedures.
Increasing operating revenue — in the form of faster throughput of transactions, higher basket revenue and upscaling opportunities.
Lowering operating costs — boutiques in a container, reduction of staffing costs and integration into existing supply chain systems.
Facility optimization — reducing the floorspace requirement for checkouts, enabling far more merchandise to be stocked and sold.
Elevating fan experience — providing facial recognition systems that can either be preloaded or initiated at gate, allowing VIP and club access without the need to constantly check tickets, and reducing staffing costs and providing a more seamless experience for the fan.
Addressing competition and changing demographics — using these systems, organizations can provide a modern, seamless experience for a younger generation of users who are more comfortable with these new technologies.
This MEC service also has technical benefits as compared with centralized public cloud, with latency reduced (in one example) from minutes to 20 milliseconds. This also has the demonstrated benefit of reducing cloud egress costs by 76% by processing images on the MEC edge. Beyond working with the public cloud providers, Verizon has also strengthened its partnership motions with major systems integrators to provide fully integrated and customized multivendor solutions. Finally, Verizon is targeting vertical industries, specifically the logistics, manufacturing, healthcare and education verticals, representing the crossover from traditional information technology to operational technology systems. The MEC offering is currently only available in the US; should Verizon wish to access other geographical markets, it will need to ensure it addresses data residency concerns, since legislation in place in Europe, for example, has strict consumer rights under GDPR.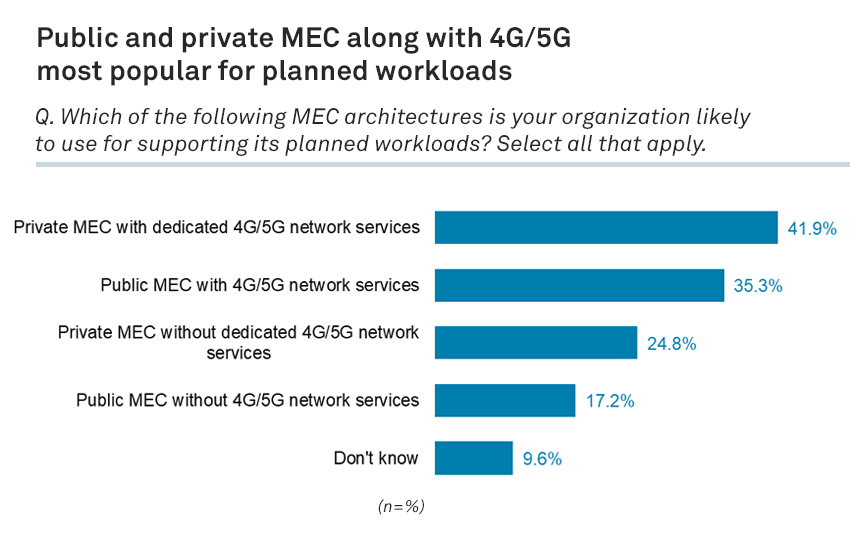 ---
Want insights on emerging technology trends delivered to your inbox? Join the 451 Alliance.