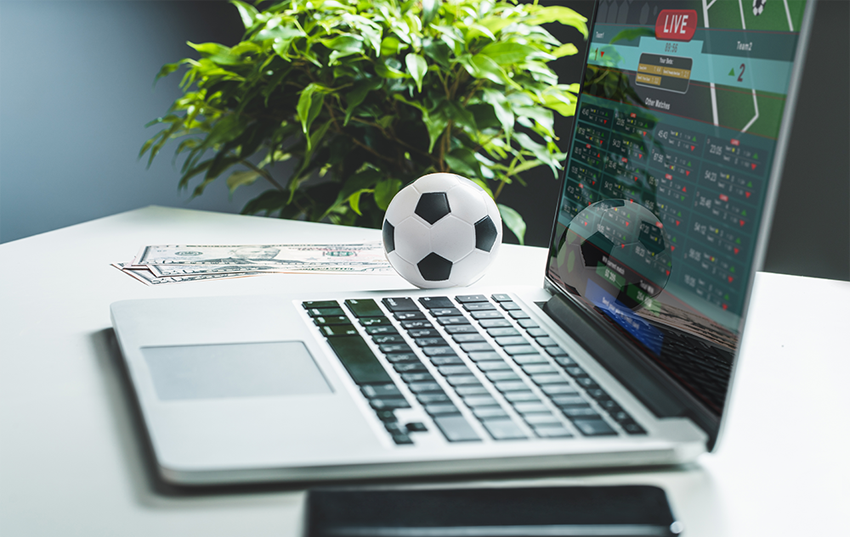 The sports betting market is primed for growth — and consolidation. There are too many platforms — over 60 licensed online operators in the US alone — chasing a relatively limited number of users. To survive, existing players will need to combine. And for those waiting on the sidelines to see how the sector develops, it will likely make far more sense to buy rather than build given the complicated, state-by-state approach to licensing.
It has been five years since a US Supreme Court ruling opened the door for legalized sports betting. Not surprisingly, that decision led to an M&A surge in the space in 2018. While 2023 is unlikely to match the totals seen five years ago, less than halfway through the year, the deal count involving sports betting targets is on pace to top the number seen in 2022.
Several factors are driving this activity. First, legal sports betting is reaching critical mass.
A total of 33 states have legalized betting and have live operations — another four states have legalized betting but operations have yet to launch.
According to Kagan's US Consumer Insights survey fielded in the first quarter of 2023, 17% of online adult respondents said they had placed a sports bet in the past year.
Second, the state-by-state approach to sports betting has made the licensing process both costly and cumbersome. This has fueled demand for platforms that are licensed across multiple states, as seen in recent transactions:
Sports apparel giant Fanatics bought PointsBet's US operations for $150 million. Fanatics had launched its own sports betting business in three states but was locked out of major markets like New York. The PointsBet buy addresses that problem by potentially giving Fanatics access to over a dozen states.
PENN Entertainment solidified its ownership of Barstool Sports, which operates in 14 states. While PENN previously had taken a 36% stake in Barstool in 2020, the casino operator disclosed in February that it had acquired the remaining stake for $388 million.
Market leaders in the sports betting space, including FanDuel, DraftKings Inc., BetMGM and Caesars Entertainment Inc., already have legal operations in about 20 states each. But others — especially international players like the owners of Tipico or Bet365, both of which are only in a handful of states — could eye US platforms that are licensed in a larger number of states. In terms of potential targets, BetRivers, for instance, is owned by Rush Street Interactive Inc. and operates in a dozen states. Although Rush Street says It is on track to achieve profitability in the second half of 2023, its share price is down close to 90% since it went public via a reverse merger in December 2020.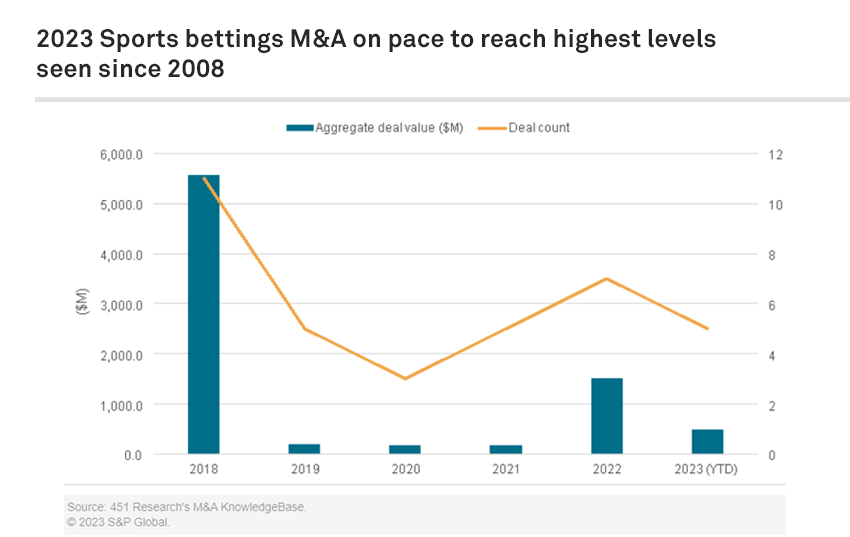 ---
Want insights on consumer tech trends delivered to your inbox? Join the 451 Alliance.