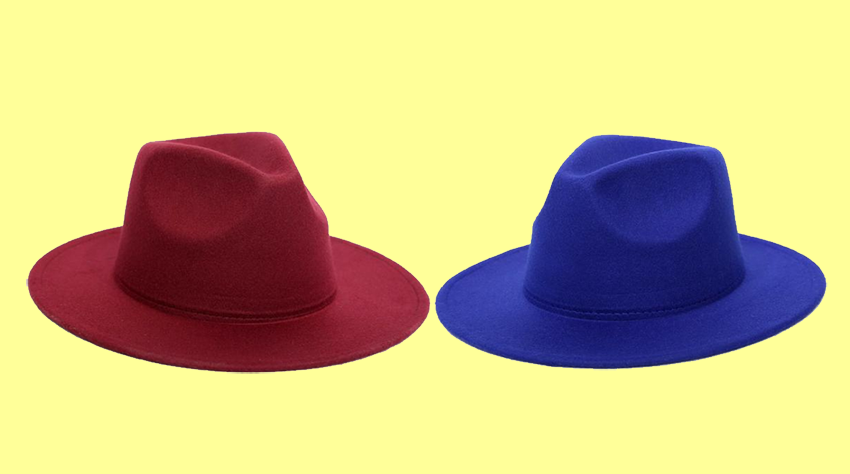 IBM's blockbuster announcement in October that it plans to acquire Red Hat – for a whopping $33.4 billion, making it the largest software acquisition in history – and Broadcom's $19 billion pickup of CA Technologies sent shivers through the IT vendor community.
There have been more than 320 tech acquisitions so far in 2018, totaling more than $72 billion (almost half of which came from the IBM deal), according to 451 Research's M&A KnowledgeBase service.
What impact do all of those mergers and acquisitions have on boots-on-the-ground IT teams? We asked our global think tank of IT professionals, and here's what we found.
What M&A means for IT
From an IT organization's perspective, tech acquisitions can potentially lead to a number of disturbing repercussions, including:
Discontinued product lines
Product integration difficulties
Increased complexity in IT planning and implementation
More vendor lock-in
Decreased innovation
Price increases
However, most IT managers are not particularly concerned about M&A activity.
In a 451 Alliance survey of more than 1,000 IT managers, 61% said that they were not concerned about mergers and acquisitions, while 40% expressed some level of concern about M&A (with only 7% saying that they were 'very' concerned).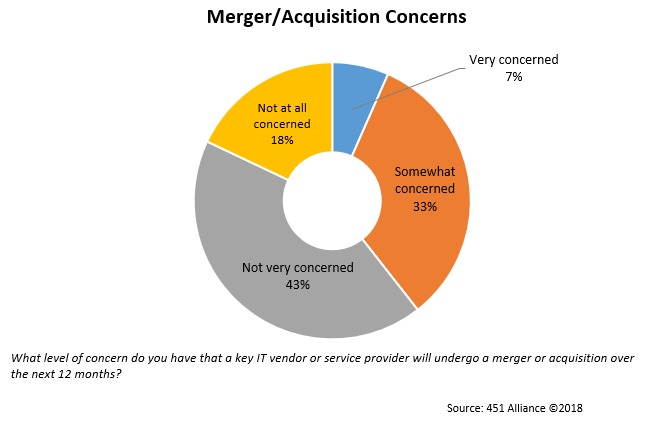 Among respondents that did express concerns about M&A, the most frequently cited reasons were 'disruption of our current relationship' and concerns around a key vendor (acquirer or target) losing strategic focus.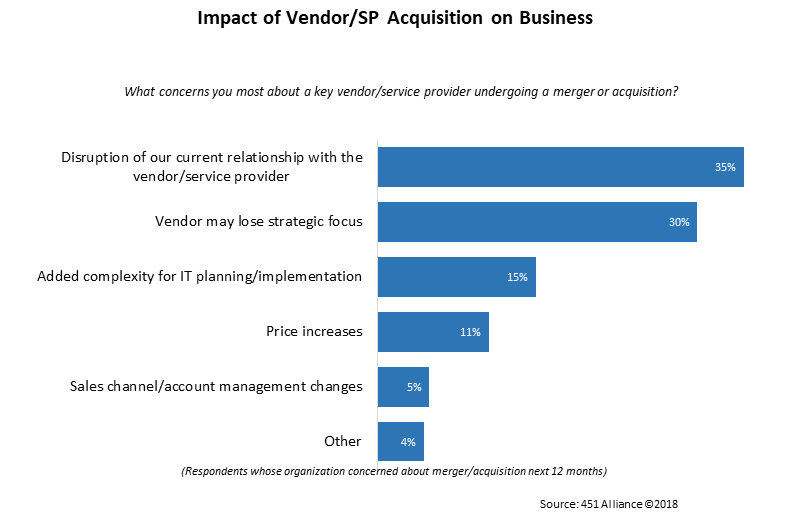 Among the survey participants that were not concerned about M&A, about half of them simply don't think that one of their primary vendors will be acquired.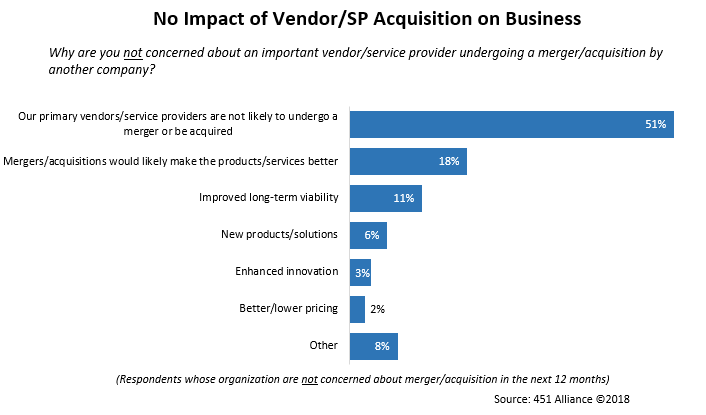 Big Blue + Red Hat
The dollar volume of IBM's acquisition of open source pioneer Red Hat equaled the sum of 2018's second- and third-largest acquisitions combined. And, not surprisingly, it generated the most input from the IT community.
However, in a survey of 451 Alliance members, the responses were – for the most part – neutral, with only 6% viewing the deal as 'very negative.'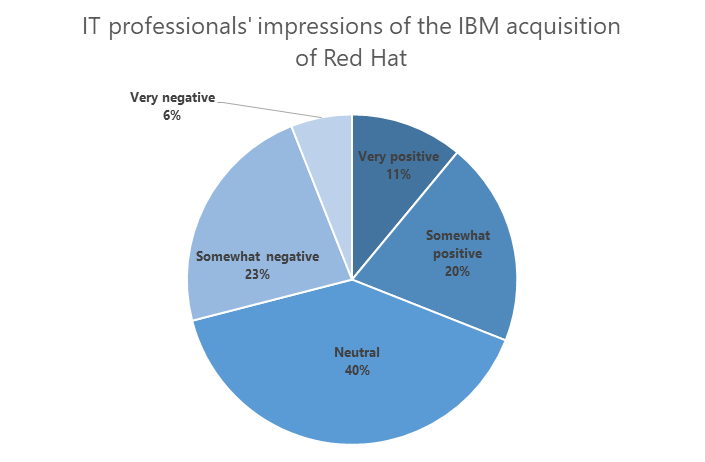 Hybrid Clouds
IBM's acquisition of Red Hat will have ramifications across a wide array of technologies, most notably Red Hat specialties such as open source software, cloud computing, automation and DevOps, containers and Kubernetes, and cloud-native application development and deployment. In theory, the acquisition should strengthen IBM's positions in all of these areas.
But for IT, the most positive effects may be in hybrid cloud environments.
According to the 451 Alliance membership, 58% of enterprises are currently pursuing a hybrid cloud strategy, and a large percentage of those initiatives involve IBM or Red Hat. (About 40% of enterprises in the 451 Alliance are customers of both IBM and Red Hat.)
Acquiring Red Hat should help Big Blue expand its reach into competing clouds, such as AWS, Google Cloud and Microsoft Azure, which partner with Red Hat around products such as Red Hat Enterprise Linux (RHEL) and OpenShift for containers and Kubernetes. (IBM was an early supporter of Kubernetes, and Red Hat holds a leadership position in that market, a position that was bolstered by its acquisition of CoreOS early this year.)
In general, the combined company could be good news for IT organizations pursuing multi-cloud and hybrid-cloud initiatives, although 451 Research believes that this will depend in large part on whether IBM retains Red Hat's independence (which it promised to do when it announced the acquisition).
"Adopt the culture of being a fast-paced innovative company that Red Hat is. And don't change the color of the hat."
As one 451 Alliance member put it: "Let Red Hat retain its independence and do what it does well. Do not engulf it in the IBM machine and gut it."
Another 451 Alliance IT manager offered this advice to IBM: "Adopt the culture of being a fast-paced innovative company that Red Hat is. And don't change the color of the hat."
Among the surveyed IT managers that had positive views of the acquisition, 23% cited the fact that the two companies are complementary (although 22% think they are not a good fit), 21% believe that IBM's open source products will improve, and 18% expect improvements in multi-cloud offerings because of the deal.
IT managers that harbor negative views of the deal point to potentially more vendor lock-in (20%) and decreased innovation (13%).
---
Want to share your perspective on IT developments at your organization? Join the 451 Alliance, a no-cost highly exclusive think tank for IT executives, IT professionals and tech-adjacent decision-makers. Do I qualify?