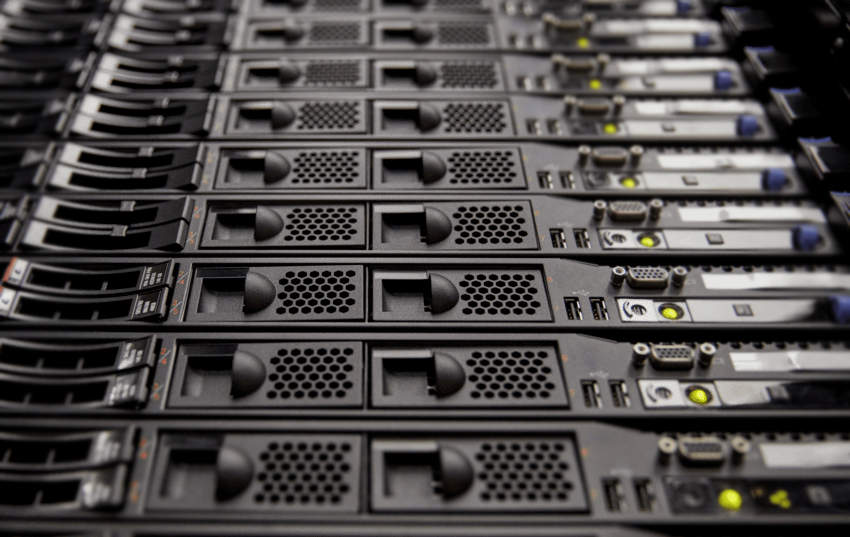 After years of industry speculation, Brazilian authorities began auctioning radio bands for 5G in November 2021. The country's National Telecommunications Agency (Anatel) conducted what became the largest telecom auction of its kind in Latin America, with the bids received totaling $8.5 million. In July 2022, 5G officially launched in the country's capital, Brasília, and gradually made its way to other major cities throughout the rest of the year.
Although Brazil is expected to reach full coverage across all of its territories in 2029, the presence of 5G in its largest cities has been a source of much optimism for the nation's broader technology sector. Datacenter providers see 5G as a crucial step that pushes Brazil into a new digital age, and government authorities view it as an important foundation enabling infrastructure for transformative technologies, such as artificial intelligence, augmented reality, big data and IoT. Datacenters, both core and edge, play an important role in providing that infrastructure.
In the short term, 5G coverage should boost broadband penetration in Brazil, and benefit other technology segments already growing in the country, such as streaming, gaming and other over-the-top (OTT) media providers. These companies will likely be the driving force behind datacenter demand in Brazil in the coming years; while trendier, more transformative technologies targeted by the government might take longer to flourish in the country.
Nevertheless, 5G should drive up demand for datacenter services in Brazil, causing the local industry to grow at an accelerated rate.
The 5G effect
The main benefit of 5G coverage comes in the form of high-speed bands that offer as high as 10 Gbps. This signifies a major improvement in infrastructure for Brazil, which could lead to the emergence of new technologies like AR, VR and IoT. Although this is positioned as the main benefit of 5G for the country by some official sources, it is a rather optimistic view: 5G only improves the infrastructure to back those technologies, and does not necessarily induce any additional demand for them.
5G, however, will certainly have some positive impact on the country's technology scene. On a more realistic note, it will boost OTT service providers due to faster processing, which is particularly beneficial for users in secondary and tertiary markets that might still rely on faulty internet. Higher demand for these services will mean providers will be looking for more storage and processing capacity, both virtual (cloud) and physical (datacenter).
In addition, 5G deployments will likely drive demand in smaller edge markets previously not serviced by datacenter providers, because the 5G core and edge infrastructures, including the radio access network, are now largely disaggregated (as software running on standard servers), virtualized and decentralized. By definition, edge computing requires a presence at the edge. Thus, it is no surprise that datacenter providers in Brazil are increasingly aware of their need to build a broader, interconnected footprint that services customers at these edge locations.
Brazil's new datacenter scene
The main effect of 5G coverage in Brazil on datacenter market dynamics will be a new incentive to build in secondary markets. Previously, most datacenter providers built their presence almost exclusively in the country's two largest cities, São Paulo and Rio de Janeiro. Only recently, these two markets were underserved from an industry perspective, and provided more certain returns on investment due to their larger populations and better infrastructure.
5G coverage, however, comes at a time when both these markets are seeing higher levels of industry saturation, with major industry players already operating an extensive footprint across both locations. Naturally, these providers see 5G as the green light they needed to move into new markets, which are now better prepared in terms of infrastructure than they were in the past. Moving forward, telcos could play an important role in datacenter industry growth, either through direct investments or by partnering with existing datacenter providers. Telcos, with existing tower and mobile assets at the edge, would allow for faster deployments in those markets.
Interesting case studies are already emerging
Acquired by SBA Communications earlier this year, datacenter provider Matrix hopes to utilize its parent's existing towers and wireless communications infrastructure for faster deployments in Brazil's smaller markets. The provider sees significant value in SBA's existing network, and believes it can cut down on deployment times by placing the modular facilities in locations where it already has operational assets.
These smaller edge sites will be linked to larger datacenters with approximately 1 MW of capacity, located in major Brazilian cities that will serve as regional hubs. Those sites will link back to the national hub, SP1 and SP2, in São Paulo. By partnering with SBA, Matrix believes it can arrive at the edge earlier than its rivals, and service small enterprises in secondary and tertiary markets still relying on in-house IT infrastructure. 5G coverage has emerged as a much-needed sign to providers like Matrix that Brazil's secondary markets will be ready for their operations. Broadband infrastructure creates a necessary foundation for providers to grow in smaller cities and more isolated locations, lessening the existing industry concentration in Brazil's largest cities. 5G is encouraging to providers looking to close the gap between their existing limited portfolios and Brazil's expansive, underserved national territory.
---
Want insights on datacenter trends delivered to your inbox? Join the 451 Alliance.