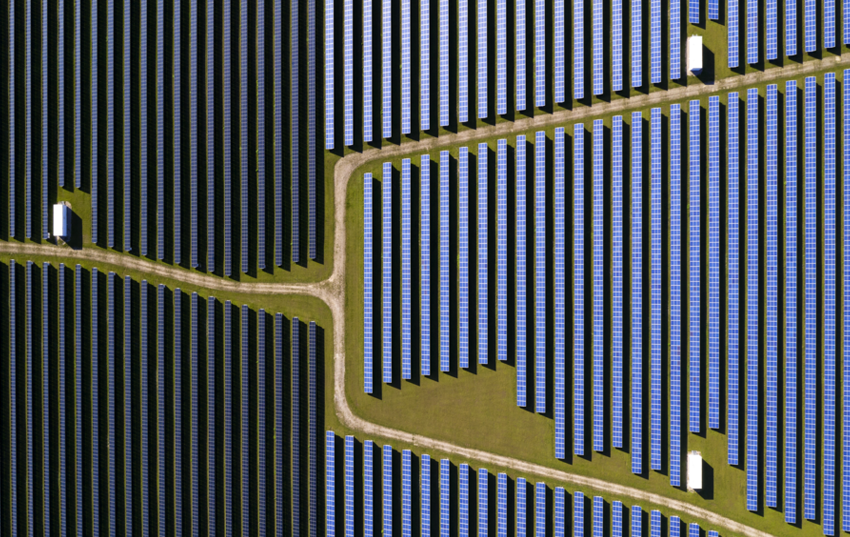 In May, ABB Ltd. provided a portfolio update to its partner ecosystem at its Distribution Partner Space Event, which global head of distribution Victor Hurel opened by discussing a future in which sustainability, digitalization, connectivity, urbanization and a shift toward electricity as part of global energy transformation are shaping the electrification landscape. The world population is expected to grow to 9.7 billion by 2050, Hurel said, so more urbanization, the creation of smart connected cities, and increases in living standards will drive demand for energy.
By 2026 there will likely be more than 65 billion connected devices in operation worldwide — that is over seven devices per every human. This mass connectivity will enable us to monitor and understand energy consumption like never before, to make informed decisions on how we generate, use, store and conserve power. By 2050, electricity will likely provide 50% of final energy consumption for buildings, transport and industry, while 67% is expected to be from renewable and decentralized sources.
The Take
ABB's opening statement aligns with many other vendors that are putting greentech, sustainability and energy efficiency at the heart of their messaging. With its product portfolio, the company also sees an opportunity to play a significant role in the transition to the all-electric society. Its product philosophy resembles messaging from traditional rivals Siemens AG and Schneider Electric SE at Hannover Messe in April. ABB and Schneider Electric both emphasize the role of residential housing in decarbonization efforts, and how smart home appliances can support the transition. However, where Schneider opted to adopt and drive the new industry-standard Matter protocol, ABB is sticking to its free@home ecosystem.
Context
In 2020, Zurich-based ABB launched its new strategy, the ABB Way, and abandoned its matrix organization and more decentralized focus for four primary divisions: electrification, industrial automation, motion and robotics, and discrete automation. ABB as a whole reported full year revenue for fiscal year 2022 of $29.4 billion (up 1.7% from FY 2021).
The Distribution Partner Event was targeted at the ABB Electrification division, which encompasses smart buildings, e-mobility, installation products, building and home automation, and the smart power division. During the past year, ABB has invested in several companies to grow its electrification portfolio. In 2022, it acquired a controlling interest in InCharge Energy, strengthening its EV charging presence in the US, and in Numocity, a digital platform for electric vehicle charging in India. It also acquired Austrian Asky Energy, a provider of energy optimization and control offerings that help customers reduce energy costs.
E-mobility
ABB is aiming to electrify transportation in a safe, smart and sustainable way. The company delivers charging infrastructure spanning single home units to industrial fleet management. It has updated its Terra Configuration app, which enables qualified installers to easily start and finish commissioning Terra AC Charging products. It also redesigned its end-user application, the ChargerSync app. New features include the ability to start/stop the car through remote connection (when connected to ChargerSync cloud) or Bluetooth.
It has expanded its reporting capabilities to show how many kilowatts have been delivered to the car, the maximum current available, the expected charging time, and the estimated cost of charging. The statistic tab now enables automated reporting (to send information to the employer for reimbursements, for instance). ABB also expanded support of the app to 30 languages and 23 currencies.
The company has introduced new motor components to drive more efficiency. According to ABB, 45% of global electricity is consumed by electric motors, and that is expected to double by 2040. It estimates a possible 10% energy reduction worldwide by optimizing these electric motors, and highlighted its new AF09 and AF190 contractors and the PSTX Softstarter as the latest addition to its ABB Ability energy and asset management platform. The company provides over 500 connected components for automotive providing connectivity through an industrial edge gateway or COM Hub, and third-party gateways to provide data for real-time analytics.
Smart home automation
For the residential market, ABB has improved and expanded its Door Entry System, which integrates with smart home products, both free@home and KNX. The Door Entry System can be connected via connected indoor station panels; ABB released a new app to manage for building owners. New additions to Door Entry System are Audio IP (expanding the existing Video Indoor Station and touch panels with an audio-only product) and IP Elevator controller to interface with ABB's Welcome IP DES portfolio.
The company aims to launch new products to strengthen its offering for the residential market. Because end users want a single point of control for all smart home applications, ABB has extended the capabilities of its app. Updates include intercom control, and ABB's free@home ecosystem has been extended to integrate Ledvance Smart+ Wi-Fi range lighting. It also launched new range of switches called Tenton, which was previously only available for KNX. The series includes traditional rockers as well as smart home components like integrated thermostats and optional sensors for air-quality monitoring.
ABB sees the primary selection criteria for residential smart home applications increasingly turning toward the need to optimize energy consumption, driven by rising energy costs and the need to balance loads with EV chargers and solar PV, which is in line with the trends observed in 451 Research's Internet of Things, OT Perspective, Use Cases and Outcomes 2023 survey.
ABB tries to play into changing demands with its InSite energy management system portfolio, a modular and scalable system. At its core is the InSite control unit (SCU200) that collects, stores and analyzes energy data, and can be expanded by flexible plug-and-play modules to increase capacity. It can monitor a range of meters, EV chargers, solar PV and heaters behind the power mains. InSite integrates with the free@home app to monitor and optimize energy consumption based on customer preferences such as cost reduction or maximizing self-generated power.
Smart building automation
ABB believes building information modeling (BIM) is the way to more sustainable building development. The company highlighted its BIM collaborative digital platform to allow engineers, architects and designers to manage, organize and rationalize all building information across the design, construction and operation phases.
BIM enables cost savings over a building's lifetime, improves operator safety, and can reduce the carbon footprint. The company sees the demand for BIM growing across the world, and has increased the availability of BIM objects in its BIM Object Library. ABB said in 2022 that total BIM object downloads increased 76% to 26,000, and it expects the trend to continue growing in an indication that more projects are being done using BIM. ABB also implemented specific BIM service packages for distributors, and launched a BIM content warehouse called BIM Magic Designer.
The company's Smart Power division introduced the ABB Application finder, which generates a complete bill of materials list. The Application Finder App can propose product combinations for the most cost/energy-effective design, e.g., switch board configurations for specific verticals such as food and beverage. The app follows global standards like ISO 50001 and LEEDs. It offers previously tried-and-tested product combinations to increase reliability and minimize downtime, increase system performance, and reduce maintenance cost by providing preconfigured reference architectures.
Competition
ABB naturally vies with the likes of Eaton Corp., Johnson Controls PLC, General Electric Co., Schneider Electric and Siemens. With the breadth of its portfolio, the company faces different competitors in various segments. Having demonstrated innovation in cable connectors for EV batteries and vehicles, the company will compete with the likes of Phoenix Contact, which offers EV-Charging Park Management, Integrated PV-Park Management and building energy management suite Emalytics.
In the residential segment, ABB primarily competes with Schneider Electric's Home Division. With its EV-Charging offering, ABB competes with vendors selling charging infrastructure like ADS-TEC PLC, BorgWarner Inc., Phoenix Contact and Siemens.
---
Want insights on IoT trends delivered to your inbox? Join the 451 Alliance.