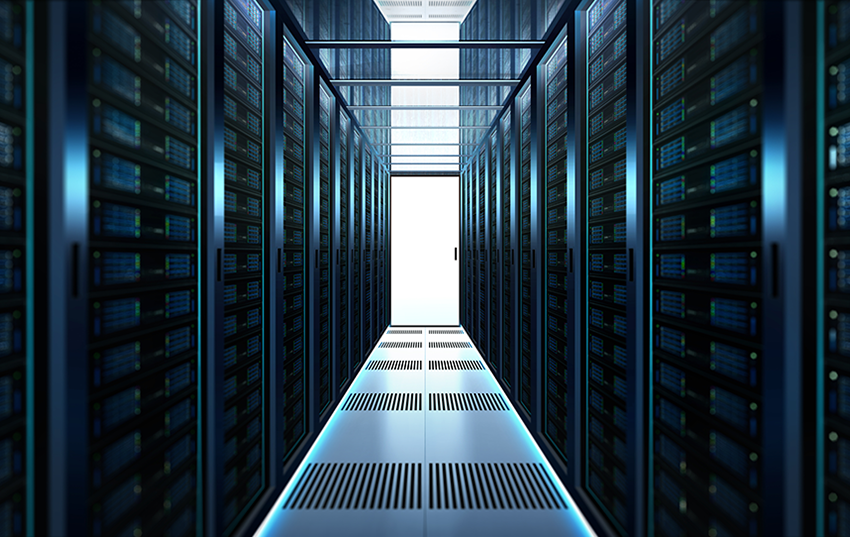 It is the dawn of a new age for the datacenter industry.
Cloud services providers, referred to in the industry as hyperscalers, are taking up increasingly large amounts of leased datacenter capacity. This is partly due to the COVID-19 pandemic: Big-name cloud providers such as Google, AWS and Microsoft Azure saw increases in demand for their services and had to expand rapidly to cater to their end users.
Taking up space in a third-party datacenter is a quicker and often cheaper alternative to building their own facilities, so it comes as no surprise that cloud providers gravitate toward leased datacenter space, fueling wholesale demand for the industry.
New datacenter builds are planned with wholesale in mind, resulting in record levels of growth for the entire datacenter market. During 2015-2022, wholesale datacenter developments accounted for 65% of the total new leased datacenter capacity. It is projected that total wholesale leased operational power will surpass retail operational power by the end of 2022, with wholesale making up 52% of the total installed base of leased datacenter capacity globally, according to 451 Research, a part of S&P Global Market Intelligence.
The retail-wholesale split
Demand for leased datacenter capacity can typically be divided into two main segments — wholesale and retail — depending on how much capacity clients require.
Wholesale datacenter capacity is typically sold in cells or pods (i.e., individual rooms), typically from 500 kilowatts to 2megawatts, although it can range upward to 100 MW in size. This capacity is often leased by large-scale cloud and IT firms. Tenants may choose to lease space that has power and cooling equipment already set up, or they can lease a shell and add their own power and cooling equipment.
Retail capacity, by comparison, is typically sold by the rack and in smaller amounts (up to 1 MW in size), and includes power, cooling, network connectivity, and sometimes services such as remote hands and monitoring.
The rise in hybrid IT
Another major factor behind wholesale growth comes, surprisingly, from the retail side. While the pandemic made cloud providers take up larger amounts of datacenter space, smaller enterprise customers have also seen shifts in demand because of it. Companies have moved away from managing their own infrastructure on-premises, with a hybrid IT solution becoming increasingly popular instead.
"Hybrid," in this case, refers to the fact that companies deploy two types of solutions — cloud computing and leased datacenter space — to best fit their IT needs. On a surface level, this drives retail demand for datacenters, with smaller companies in the healthcare, financial, technology and public sectors taking up more space in these facilities. It also fuels cloud provider growth, as those firms are showcasing strong demand for cloud services, which also benefits the wholesale segment of the datacenter industry, as cloud providers are now the ones looking to take up more space.
The story in numbers
451 Research found that wholesale global datacenter capacity has grown at a CAGR of 19% between 2015-2022. By year-end, total wholesale capacity is expected to reach nearly 17,000 MW worldwide. By comparison, the industry's retail segment has grown at a slower pace, with an 8% CAGR. It is expected to total 15,500 MW in capacity by the end of the year.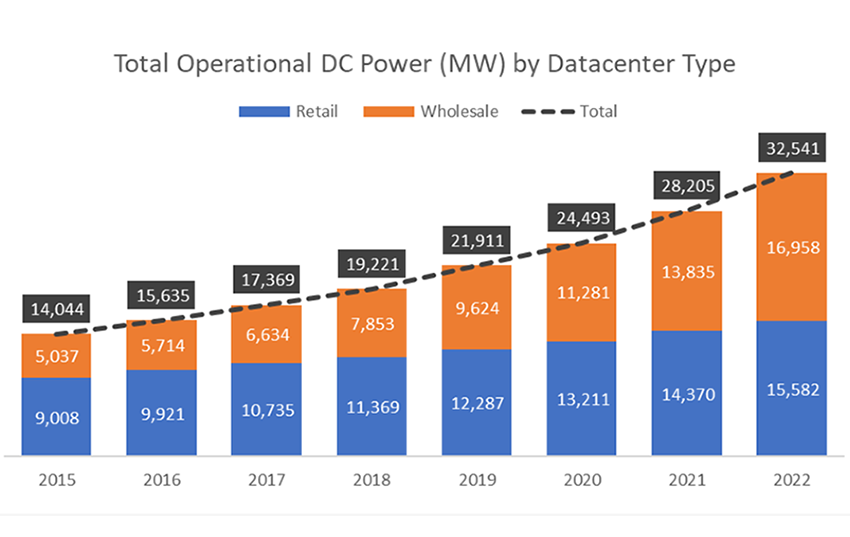 When looking at regional breakdowns, the difference is even more pronounced in some areas of the globe. In Latin America, for example, the wholesale segment has grown at a 48% CAGR between 2015-2022, almost 10 times the retail CAGR of 5%. In North America, by year-end, it is estimated that 74% of all datacenter capacity built during 2015-2022 will have been for the wholesale segment, a total of 1,868 MW in capacity. For Asia-Pacific, it accounts 66% of all datacenter capacity builds, an astounding 6,380 MW.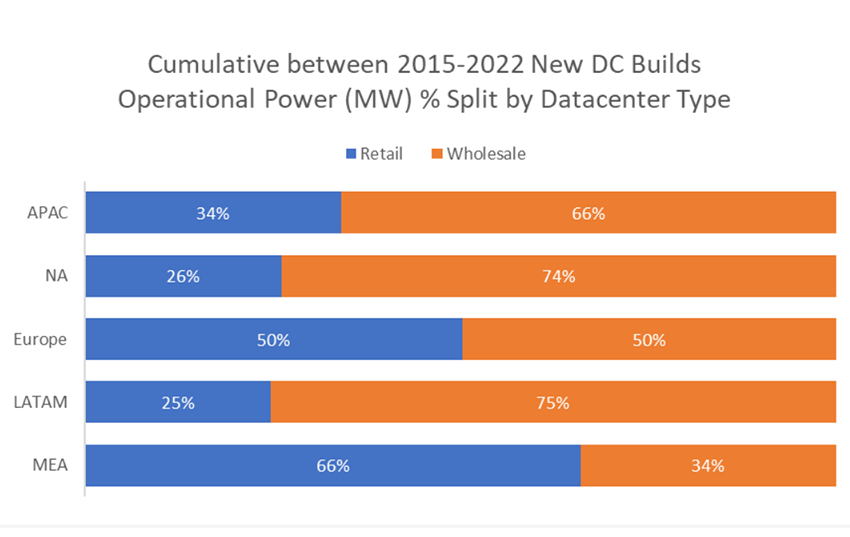 This year serves as a pivotal moment for the datacenter industry, with wholesale activity surpassing retail activity for the first time in history. Looking ahead, cloud provider demand will likely continue to account for the bulk of industry growth, possibly for years to come.
---
Want insights on emerging technology trends delivered to your inbox? Join the 451 Alliance.