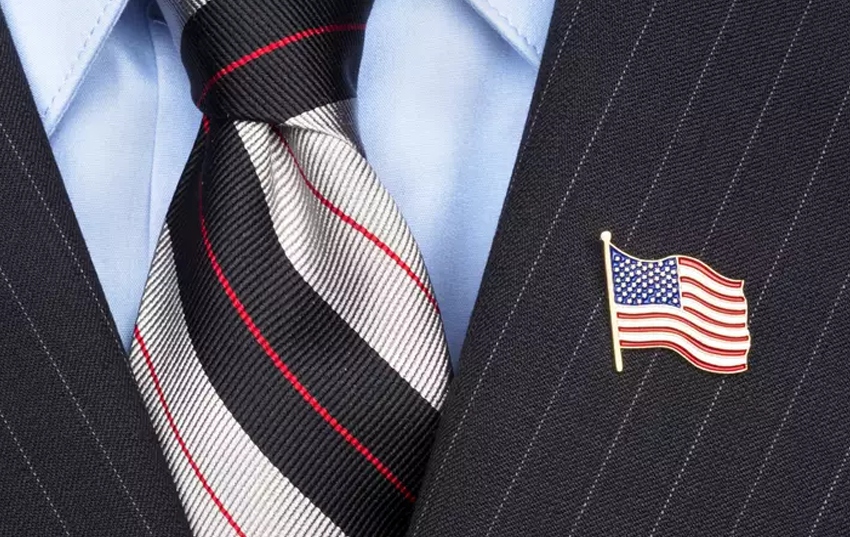 Reports suggesting that artificial intelligence and machines will force tens of millions of workers into early retirement over the next 10 years seem like an obvious call. Yet, too many of the projections fail to account for the ability of emerging technologies to generate new jobs, companies, and even whole sectors and industries.
Candidates' Perspectives
The Current and Future State of AI and Machine Learning
Download report >>
The latest debate among presidential contenders featured a lively discussion around automation and jobs, but the politicians did not address the complexities of the digital economy and challenges faced by a changing labor market.
While Senator Elizabeth Warren of Massachusetts blamed US trade policy and giant multinational corporations for loss of jobs, Andrew Yang, the former tech executive and entrepreneur, used the issue of automation to promote his universal basic income payment plan, which he has called a freedom dividend.
Yang described feedback from working Americans who are being negatively impacted by new technologies, particularly in retail settings and in the trucking industry. Former housing secretary Julián Castro also briefly touched on communities impacted by automation and the need to spur job opportunities.
Although many of the difficulties of transitioning into a digitally embedded economy cannot be predicted, our research suggests the immediate future is less discouraging than the one frequently described.
From our perspective, the main concern for all economic actors is the pace at which replacement occurs and to what degree workers move into tech-augmented jobs or newly created ones.
Net Job Gains Produced by Automation in Coming Year
Our findings indicate that automation's impact may actually produce jobs in the near future.
Nearly one-quarter (23%) of 451 Alliance respondents (4% strongly, 19% somewhat) agree that over the next 12 months, automation will create jobs in their organization that did not exist previously. Larger firms (1,000+ employees) outnumber smaller ones that strongly/moderately agree by more than a 2-to-1 margin.
New positions are being created that leverage advanced technologies, not only software developers and information security specialists – who are constantly in short supply – but also in these areas:
Health
Science
Technology
Engineering
Math professions
Education and workforce training
Humanity Can't be Automated
Generally, jobs that tap into human creativity or socio-emotional skills will continue to experience rising demand.
Less than one-fifth (17%) – just 2% strongly – believe their organization will employ fewer people because of automation over the next 12 months. Once again, larger firms outpoll smaller companies by better than double.
Jobs Vulnerable to Automation
Among the most vulnerable occupations is office support, which employs almost 21 million Americans and is the most common job.
Food service is another heavily affected category, followed by production work, customer service and sales, builders and business/legal professionals. About two-thirds of US workers don't have a college degree, which puts them at higher risk of losing work to new technologies.
Change Comes from Within
Digging further, we find automation's impact will be less on overall job gains or losses, and more related to changes in the nature of the work being done.
A higher percentage of respondents agree (8% strongly, 32% somewhat) that automation will change the types of jobs employees perform at their company. By nearly a 5-to-1 margin, larger firms strongly agree with this view in comparison to smaller organizations.
One-third (33%) agree – 5% strongly and 28% somewhat – that automation is having a greater effect on employees at their companies today than it was a year ago. Those in manufacturing and software & IT services express the most optimistic view of automation and the effect it is having on employees in these industries.
What matters is whether automation addresses the great economic challenges, such as inequality and quality of work, or exacerbates those problems.
The broad gaps between small businesses and midmarket to multinational enterprises are due to numerous factors, though availability of capital resources is chief among them. Implementing automation often involves a large up-front investment – and maintaining and improving technology is an ongoing effort. Large or small, however, all organizations must consider everything from financial means to labor costs and return-on-investment for automation projects.
With the unprecedented scale and rate of change in the workforce by automation, it's important for the US political class to recognize a historical reality: As jobs either fade or evolve due to new technologies and shifts in the production of goods and services, what matters is whether automation addresses the great economic challenges, such as inequality and quality of work, or exacerbates those problems.
Because automation is still in its formative stage, we have an opportunity to apply AI, machine learning and other digital technologies to confront daunting economic and societal challenges – ensuring that our future is rewarding for a greater number of people.
---
Want to keep up with automation trends? Join the 451 Alliance for exclusive research content. Do I qualify?