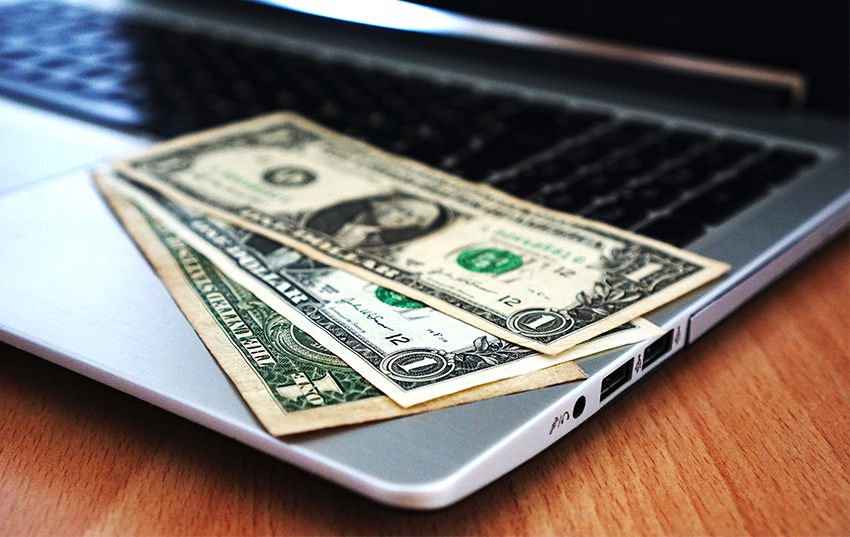 "Money doesn't talk, it swears."
It is unlikely Bob Dylan had digital in mind when he wrote these words, but they aptly frame the currently $95 trillion global payments industry. Even as digital payments expand worldwide, some US cities are taking steps to halt stores and restaurants from shunning physical currency, fearing that going cashless will marginalize disadvantaged residents.
In February, Philadelphia – where the poverty rate is 26% – prohibited discrimination against customers who want to use cash, and lawmakers in San Francisco and New York are considering similar measures. Opponents argue that cashless stores disregard low-income residents without credit cards or bank accounts. Eliminating cash disproportionately hurts minorities, immigrants and senior citizens.
Around 8.4 million US households, or 6.5% of the country, were 'unbanked' in 2017 – meaning they did not have a checking or savings account – according to the FDIC. Another 24.2 million households, or 19%, were 'underbanked,' meaning they had a bank account but also used other financial services like money orders, check cashing or payday loans. Minorities are above the national average: close to 17% of black households and 14% of Hispanic households did not have a bank account in 2017.
Beyond not having enough money, Americans cited additional reasons why they don't have bank accounts. A third of unbanked households say they don't trust banks, the FDIC found in a survey. Others say they avoid banks because of privacy concerns and because bank account fees are too high or unpredictable.
Fortunately, the vast majority of stores and restaurants in the US continue to accept paper and coins. Cash remains the most common payment method in the nation, representing 30% of all transactions, according to a 2018 Federal Reserve study. For in-person transactions, cash use is nearly 40%.
Funny thing, though. America's top 1% have three times more in readily available cash than the bottom half. According to Fed data, holdings for wealthiest jumped from less than $15 billion shortly before the last recession to a record $304 billion at the end of 2018. By contrast, while cash holdings for the bottom 50% surged almost ten-fold since the pre-recession low, they've increased at a much slower pace than the wealthiest cohort.
What might they be worried about?
Governments, Businesses Support Electronic Payments Globally
Outside the US, many governments are aggressively pushing for digitization. Bloomberg reports that companies like Global Payments Inc. – that offers payment processing services to merchants – have benefited as countries encourage electronic payments to better track the flow of money inside their borders and collect more taxes.
A 10% increase in the adoption of digital money would result in a $150 billion boost to consumer spending, Citigroup found. Governments, meanwhile, would pocket $100 billion more in incremental taxes with increased payment digitization.
The movement away from cash has proven a boon for payments companies. Mastercard shares have gained 38% in the past year, and Visa is up 32%, compared with a 15% increase in the S&P 500 Information Technology Index. The payments networks are each up 1,000%-plus over the past decade, more than triple the S&P 500.
A Primer on Quantum Computing
Download report >>
Mastercard is betting emerging markets will continue the switch to digital payments in lieu of cash and checks. Last week, it said it would invest $300 million in a Dubai digital-payments firm, the latest in a global wave of deals in the industry. Taking up to a 9.99% stake in Network International, Mastercard's investment gives the Middle East company a boost as it prepares for a London Stock Exchange debut, valuing it at around $3 billion.
Banks, meanwhile, are bolstering their own payment offerings, especially for massive merchants such as Amazon. US banks last year ramped up a nascent real-time payments network to move money instantly between consumer accounts. In January, JP Morgan Chase said it was combining its once-separate merchant-to-consumer unit with its broader corporate-transactions business to create a new wholesale-payments group.
Citigroup is starting a consumer-payments business, joining its biggest rivals and a host of financial-technology startups jockeying for position in the fastest-growing segment of banking. The bank, already a dominant player in business-to-business payments, is launching a new unit that will offer big merchants a suite of consumer-payment options ranging from traditional credit cards to new digital wallets to direct bank-account transfers.
Merchant acquisition – the historically high-volume, low-margin business of connecting companies to customers – is heating up as digital wallets and other new payment methods proliferate. The explosion of payment options has come with an increase in fraud and other complications, creating an opening for banks and fintech firms to ramp up their offerings.
Indeed, a flurry of deals in the payment-firm sector has been prompted by a shift in the global industry to mobile and online payment forms. Fiserv bought First Data Corp. a few months ago in a $22 billion deal, while Fidelity National Information Services (FIS) recently announced it is paying roughly $35 billion for Worldpay Inc.
Fidelity, a more traditional payment service provider, saw Worldpay as an attractive acquisition target because it is considered the 'crown jewel' of the e-commerce niche. Worldpay processes more than 40 billion transactions a year and supports more than 300 payment types across more than 120 currencies.
Combined, Worldpay and FIS would have had 2018 revenue of $12.3 billion. They expect organic revenue growth of between 6% and 9% through 2021.
451 Research: US Digital Commerce Expands, M-Commerce Leads Growth
451 Research reports that US retail sales will reach $5.4 trillion in 2019, up from $5.2 trillion in 2018. While digital commerce sales will account for just 11% of overall retail spending in the US this year, it is undeniably where the highest growth is occurring. In-store sales are anticipated to grow 2.7% between 2018 and 2019; digital commerce sales are expected to expand by 16.5% – more than six times the rate.
At $623 billion in 2019 spending, the US digital commerce market maintains its position as one of the largest in the world, second only to China. A variety of drivers are responsible for the size and growth of the market. Five factors highlight 451 Research's projections for the US this year:
Omnichannel shopping
Omnichannel shopping includes experiences such as click-and-collect (purchasing items online and picking up in-store), mobile order-ahead and buy online/return in-store.
Online marketplaces
Aside from the impact of eBay and Amazon, marketplaces have also emerged in recent years to tackle specific retail sectors long associated with in-store transactions.
Subscription commerce
A seemingly endless list of monthly fee-based services – providing everything from groceries and razors to entertainment and clothing – are shifting shopper behavior in tried-and-true brick-and-mortar retail segments.
Digital wallets
Digital wallets ultimately make transactions easier and more efficient, streamlining the path to purchase by eliminating arduous data entry of shipping information and payment credentials. ChangeWave found that 36% of consumers are using digital wallets monthly.
Mobile-native companies
Now that smartphones have reached ubiquity in most markets around the world, the mobile chapter of digital commerce is rapidly taking shape. The size and rapid growth of m-commerce means that businesses can no longer treat mobile as a secondary platform.
For companies to capitalize on the growing usage of handheld devices by consumers, 451 Research recommends they eliminate friction on the path to purchase.
This last point is important. M-commerce spending in the US grew 34% between 2018 and 2019, compared with just 8% for e-commerce. This disparity in growth rates means mobile is increasing its share of digital commerce at the expense of e-commerce. In 2019, 451 Research projects m-commerce sales in the US to reach $241 billion, accounting for roughly 39% of the $623 billion in digital commerce sales.
For companies to capitalize on the growing usage of handheld devices by consumers, 451 Research recommends they eliminate friction on the path to purchase.
Consumers' tolerance for friction on mobile is significantly lower due to the small screen size. Mobile also presents new attack vectors, distinct user behaviors and heightened demands for simplicity and immediacy, meaning businesses must implement specialized fraud controls, such as device identity and behavioral biometrics.
Payments are increasingly becoming a critical component of the customer experience, one with a direct impact on a shopper's propensity to convert. Winners in the digital commerce space will create mobile-optimized checkout experiences that expedite the path to purchase.
---
Do you have your finger on the pulse of tech trends? Join the 451 Alliance for exclusive research content on industry-wide IT advancements. Do I qualify?