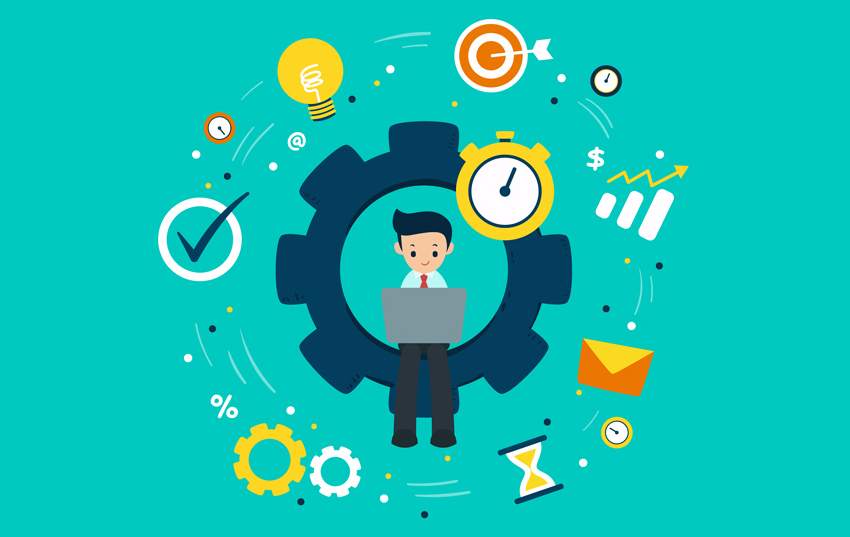 Business automation is evolving. It used to be that organizations simply needed to automate processes, and that was enough to increase efficiency and control costs. Today, companies are expected to go well beyond such parameters.
Businesses rely on automation to engage with customers and identify new opportunities. But workers are meeting the current iteration of automation with a mixture of fear and excitement.
Automation Angst
The latest 451 Alliance business trends survey finds the number of respondents who believe that, over the next 12 months, automation will create new jobs is equal to the number of those who believe automation will reduce jobs.
This dichotomy highlights the uncertainty surrounding the impact of automation. It also shows that any loss of jobs due to new technologies will be offset – if not exceeded – by the creation of new functions and positions.
Working Smarter
Business automation isn't just about wholesale change in the availability of jobs. It's about improving the efficiency of current workflows by reducing the time employees spend on routine tasks, enabling them to focus on higher-level decision-making.
When asked how automation is having a positive impact on IT systems, respondents said it is eliminating rote work (39%) and freeing up internal resources to work on business-critical projects (36%).
In addition to eliminating ordinary tasks, respondents believe employee productivity improvements due to automation will lead to more efficiency – remote-work productivity (57%), workload management (52%), time management (52%) and workflow design efficiency (46%) – which should help workers accomplish more.
From a broader perspective, respondents believe these and other employee productivity improvements (48%), as well as lower operational costs (48%), are the business outcomes their organizations are most interested in improving through automation.
Which departments are leveraging automation?
When asked which areas have improved the most due to automation, respondents identified IT systems and support (46%), production/operations (40%), and customer service/support (39%). In contrast, human resources (21%) and legal/compliance (16%) have improved the least.
The degree to which technology is leveraged in each of these business areas is a big factor in how automation impacts their operations. Where technologies play a major role, such as IT departments, these groups within organizations are more likely to improve workflows compared with areas with greater dependence on human interactions.
Looking ahead, we can anticipate that automated business solutions will be applied to even more situations, further assimilating or augmenting a broader variety of tasks currently performed by human workers.
---